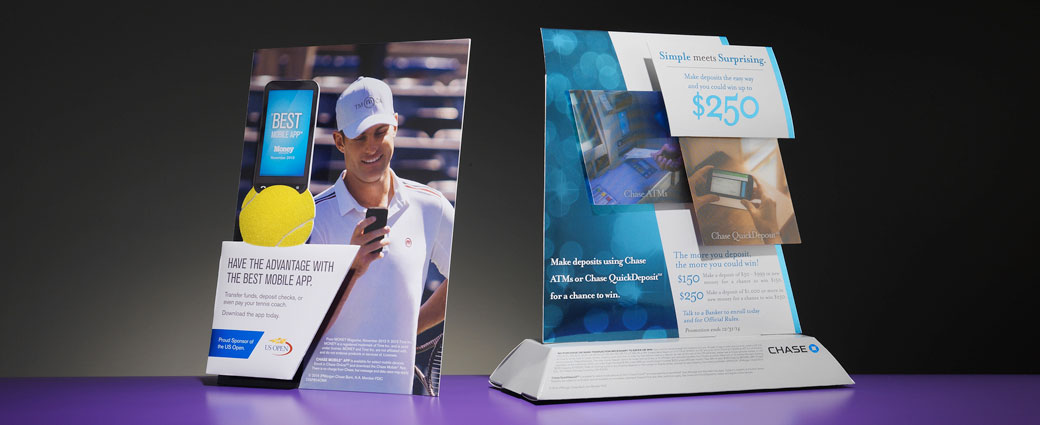 In-store displays are your silent salespeople in the retail environment. In-store displays are much more than a vessel to hold your product. They serve an important role in marketing your product and strengthening your brand loyalty among your consumers.
A well-conceived in-store display has four major functions:
Grab customers' attention
Engage customers
Entertain customers
Educate customers
Creating an in-store display that effectively does all the above is easier said than done.
What components should the display have? What elements will grab customers' attention as they pass by? What will make them want to learn more about your product? The dimensional print solution specialists at JohnsByrne have helped clients create thousands of compelling in-store displays that not only demand attention, engage, entertain, and educate customers, but also drive sales.




What does it take to create a truly effective and interactive in-store display?
Consultation: The Foundation to Every Exceptional In-Store Display
A core aspect of the JohnsByrne process is a close consultative approach to all our packaging and print projects. We believe that it's this intimate collaboration with clients that really drives our innovation and pushes us to press the limits. Creating a compelling and interactive in-store display starts with understanding the client's needs. This starts with asking the right questions:
What outcome are you trying to achieve? – Are you trying to create awareness for a new line of products? Are you doing a seasonal promotion? Whichever the case may be, it's important to know your point-of-sale outcome before developing signage for your product.
Where do you envision your display to be positioned in the store? – Understanding the physical environment of your display is key to creating a structure that will stand out. From end-caps to counter displays, think about which type of display will maximize your product's selling potential.
What's the lifespan of your display? – An in-store display that is short-lived or temporary is conceived much differently than one that is meant to have product replaced and restocked for a longer period of time.
What story do you want to convey? – Understanding your brand story and your product's full story is critical to designing an in-store display that accurately represent and enhances both your brand and product.
Your answers to these four questions are key to delivering a functional, compelling and effective in-store display that will create the ultimate in-store experience for consumers.
The Elements: How to Grab, Engage, Entertain & Educate
Attention Grabbing Factors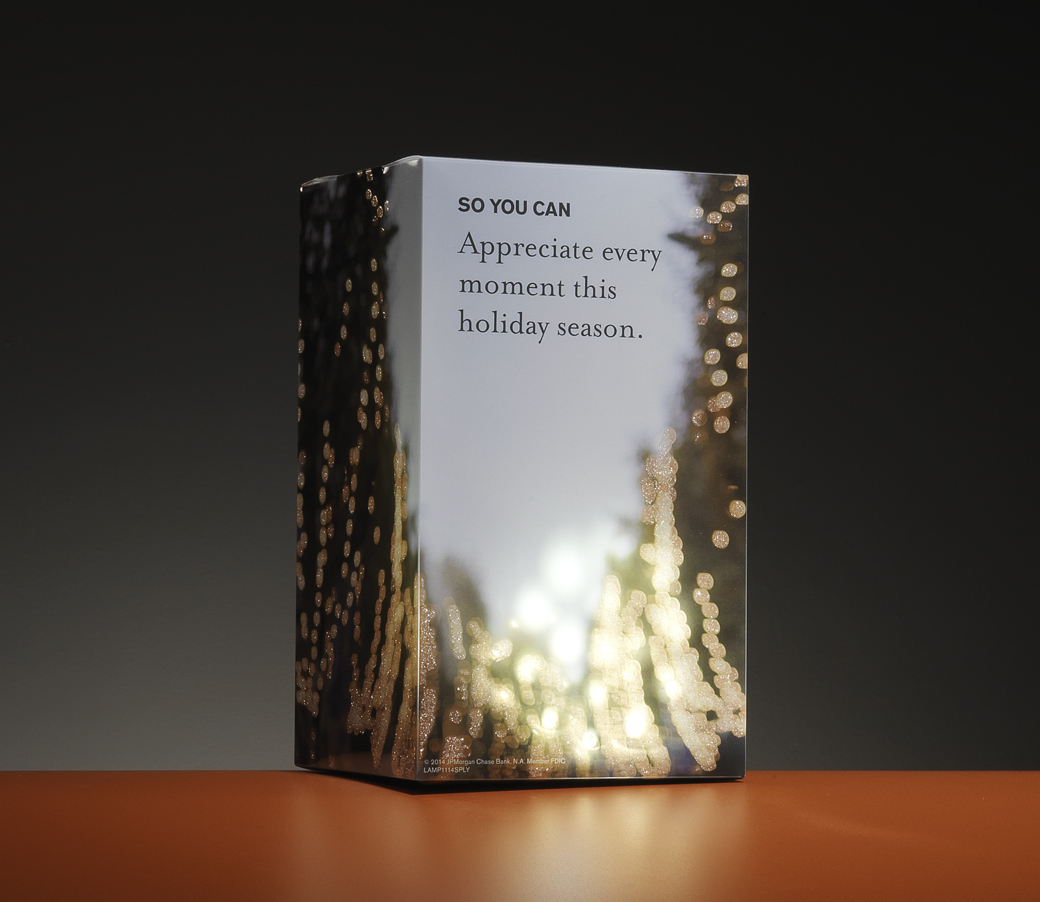 Grabbing consumers' attention while they are browsing products or walking down the aisle of a retail store is key to achieving the latter steps of engaging, entertaining and educating them about your product. In-store displays can utilize any of the following components to draw attention:
Motorized Components – items that move or spin are easy ways to draw consumers' attention to your display
Light Components – the addition of colored lights or blinking lights is also an easy way to get noticed
Sound Chips – depending on your marketing purpose, use sound chips to command attention in an interactive way
Lenticulars – lenticular graphics are a great way to portray a message for special offers, messaging, or informational purposes.
Engagement Factors
Once a consumer has spotted your in-store display, it's important to engage them immediately. This can be achieved by adding an interactive component that elicits an action from the consumer such as turning a dial, opening a window, or spinning a wheel. Getting the consumer to interact with the display is essential to fulfilling the entertainment and educational component required of in-store displays.
Entertaining Factors
The entertainment factor is the component that leads a consumer to fulfill the desired action and have a positive brand experience. Perhaps it's a fun game that gets them to open multiple windows or a recipe spinner that will give them a new recipe highlighting your product. Take it one step further and incorporate technology into your display with a QR code or a link to view an animated video.
Whatever the case may be, consumers need to be entertained for your display to achieve its full potential.
Educational Factors
Educating potential consumers about your product is the end goal for any product developer or merchandising specialist. How do you educate consumers on using and enjoying your product? Depending on your product, it may be easy enough to have a take-away such as a recipe card or a coupon to go online and request a free sample. Educating consumers on how they will benefit from your product will get them closer to the purchase stage.
Achieving the Right Balance
Finding the right balance between grabbing attention, engaging, entertaining and educating consumers is an art that is founded in both science and aesthetics and requires expertise. With more than 50 years in the packaging and printing industry, the specialists at JohnsByrne can help you create an interactive in-store display that will fully capture consumers while helping you achieve sales and marketing goals.
Contact one of our specialists for your next in-store POP/POS display.
---
Related Posts
---