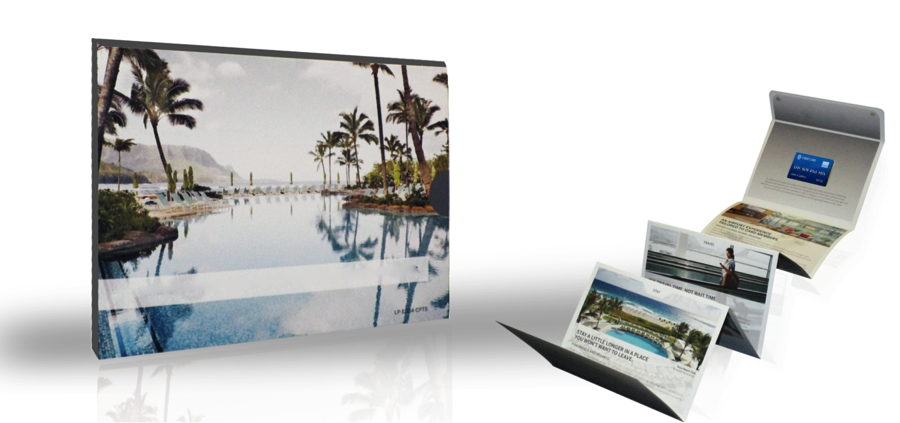 Direct mail is still highly relevant in many industries, especially the financial sector. In particular, this channel is an effective way to distribute new credit card offers. In fact, 36 percent of U.S. consumers said they prefer to receive financial information in the mail.
Customers feel as though they have been individually selected, which is especially important when trying to win over clients for new high-end credit card offers. Moreover, the permanency factor of a direct mail piece gives consumers the option to truly learn about the offer. As interactive, personalized offer is also a great way to engage the recipient in a way that other channels like email may not be able to do.
Offer Uniqueness
As consumers qualify for higher-value credit cards, they want to feel as though they are the only ones getting a specialized offer. Rather than promoting the offer through email or another marketing channel, direct mail gives the air of exclusivity. Financial marketers need to know the basics about the customer to approach them with the offer.
Because email marketing has become the standard in many industries, direct mail has an extra advantage because it's more unexpected. Some consumers get hundreds of emails every day, many of which may go straight to the spam folder never to be read. With the wide variety of digital communications, many people may not get that much physical mail anymore, which makes these campaigns more unique. Consumers may be more likely to open the envelope and engage with the offer, especially when it is paired with innovative creative.


Physical Mail Is More Permanent
It's easy to open an email marketing offer and forget about it shortly after, without taking the desired action. On the other hand, direct mail, especially when well executed, sticks around. Recipients may return to the offer and read through it again because it is physically present. Consumers are less likely to search through their email inboxes for an offer they read several days ago.
In addition, you can add specialty effects to your mail piece to generate more interest. You can attach a piece of plastic with an offer that seems like a credit card. Recipients will be able to feel it through the envelope and want to open it to find out what it is.
More Cohesive Customer Experience
If you are sending the credit card offers through the mail, you can make the customer experience more consistent by also sending a high-end welcome kit through direct mail. This extends the sense of feeling special, and it will make new customers feel more appreciated for their business.
When you work with a printing and direct mail expert like JohnsByrne, you will be sure to get the most innovative campaigns for promoting high-end credit cards. Learn more about how we can help you press the limits.
---
Related Posts
---