From their earliest beginnings, printing presses have revolutionized the world. Take Gutenberg's first press. The simple invention of movable type led to the first mass production of books in Europe. Today's printing presses are, of course, much more advanced. Still, they continue to revolutionize the way we think of print.
Here are 5 facts about presses you should know:
Types of Presses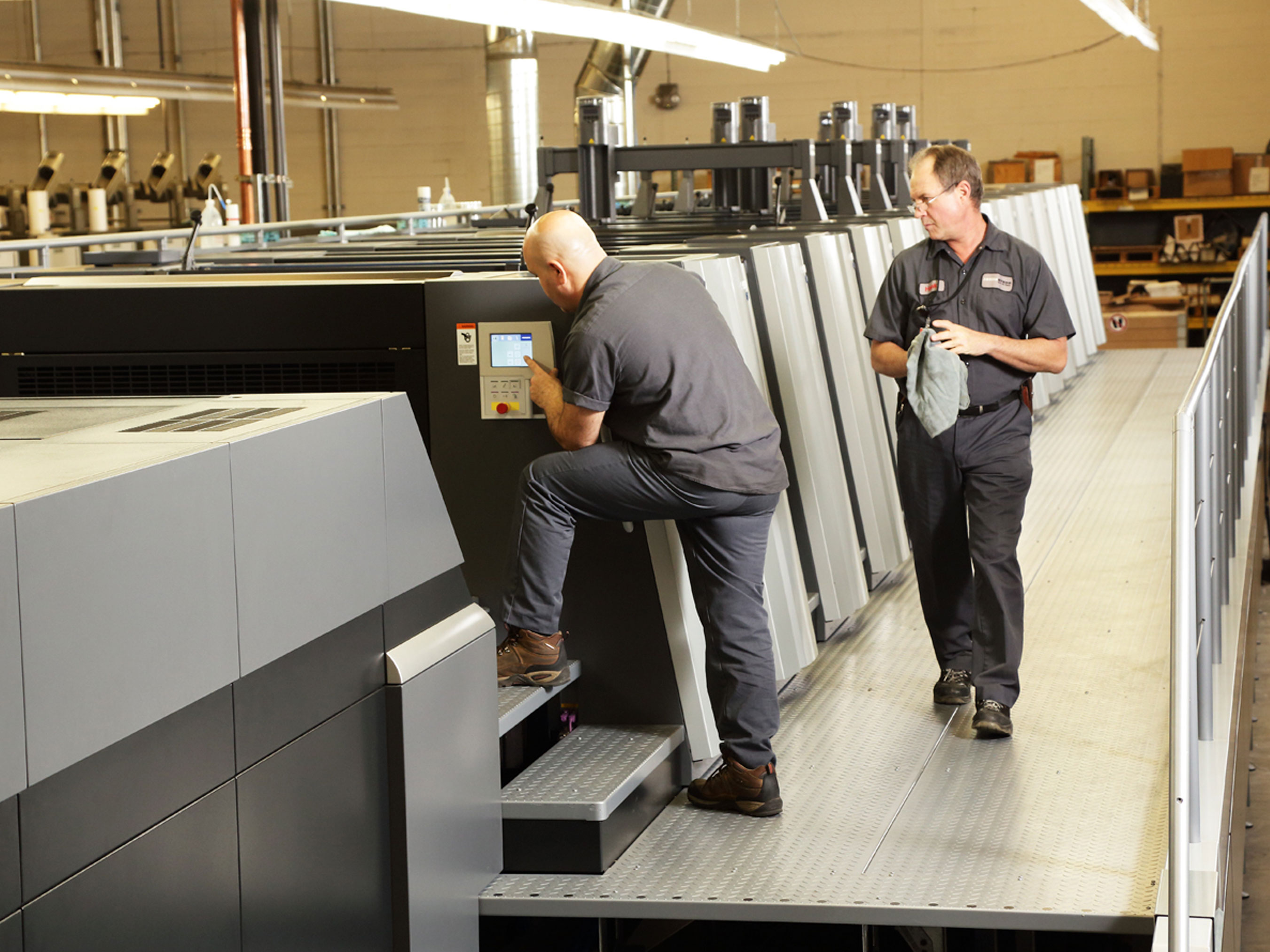 There are a variety of commonly used commercial presses. These include digital presses, offset presses, letterpress printers, sheet-fed offset printers and web-fed offset printers.
Digital Presses: Digital presses are best for short runs and print-on-demand jobs. However, achieving unparalleled quality and complexity of finishes and coatings is best left to offset printers.
Offset Printers: Offset printers are best for large volume runs requiring high quality production. Offset printers produce sharp and clean images and type. Offset presses existing in different variations including sheet-fed and web-fed.
Letterpresses: A letterpress produces copies of a job by a repeated direct impression of an inked, raised surface against sheets or a continuous roll of paper. The use of letterpresses greatly diminished with the invention of the offset printer. Today, letterpresses are mostly used where texture and unique papers are important such as wedding invitations.
Sheet-fed offset presses: Sheet-fed printers are loaded (fed) with large, individual sheets of paper. This allows for different paper sizes and formats to be used on one printer.
Web-fed printers: Unlike sheet-fed presses, web-fed presses use large rolls of paper (or "webs"). That said, web-fed printers are faster than sheet-fed presses and are better suited for long runs.
Printing Speeds of Presses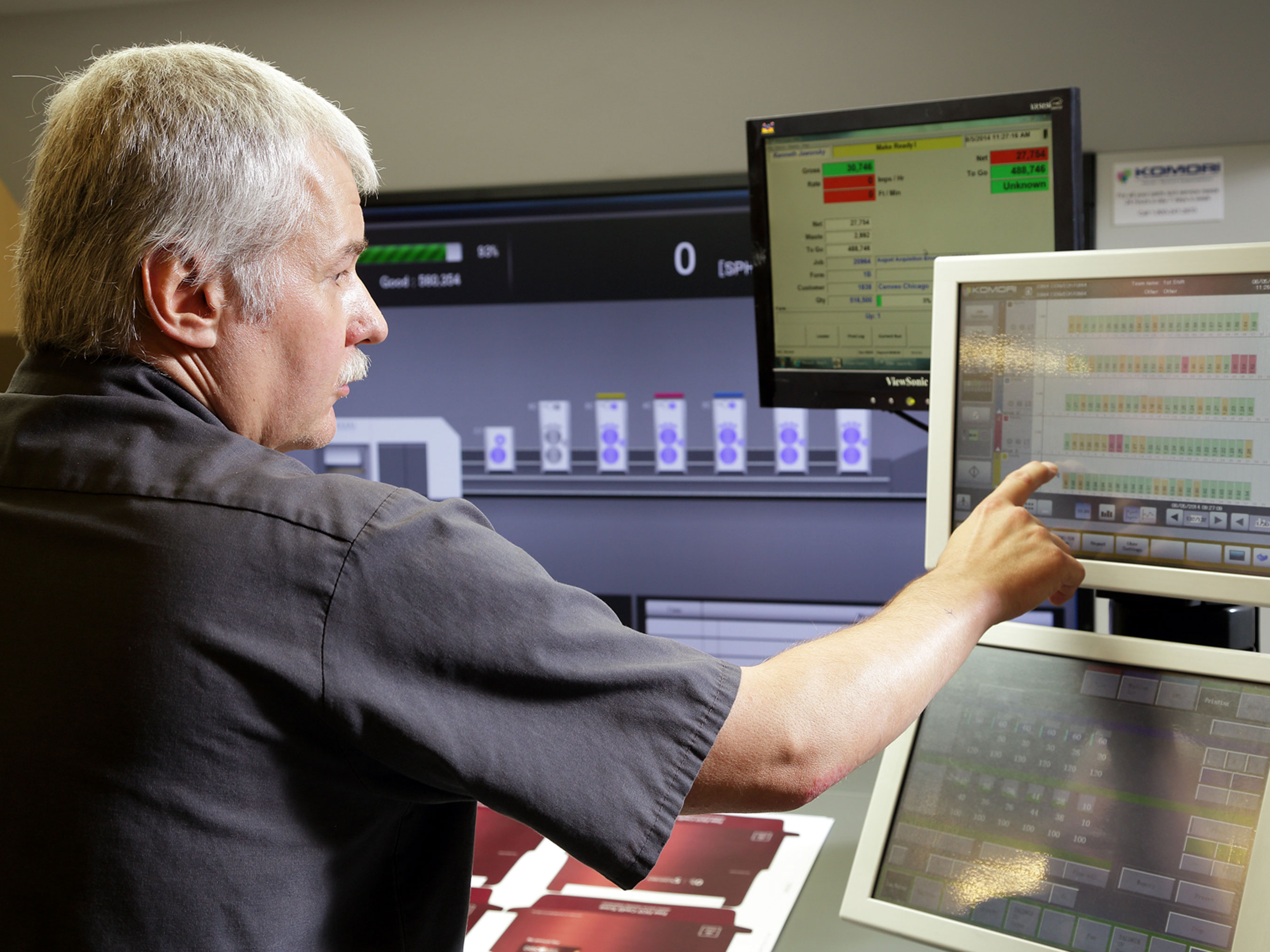 The speed at which a printing press can produce an individual print piece varies greatly depending on the technology behind the printer, age, maintenance and more. Web-fed printers, for example, can produce just north of 20,000 cut-offs in an hour.
Modern offset presses can operate at speeds of 18,000 sheets per hour, or 300 sheets per minute. Because of the large sheet size used in sheet-fed presses and the ability to print both sides in a single pass a modern offset printer can print up to 4800 pages per minute.
Some digital printers can print anywhere from 60 to 300 IPMs (images per minute) or 100 to 200 pages per minute (PPM).
In addition to the type of press being used, it's age, and overall health, the type of substrate being used can drastically alter the typical output rate. Basic substrates like paperboard will print much faster than exotic substrates. Viscosity of inks can also affect printing speed.
Coatings: UV vs. Aqueous
UV coatings are liquid-based, protectant coatings that are applied and instantly cured with UV drying lamps. Aqueous coatings are water-based and dry through oxidation (air drying). Compared to aqueous coatings, UV coatings provide an extreme-glossy finish and can deliver a superior abrasion and rub-resistant performance.
Popular effects that can be achieved through UV coatings are gloss, pearlescent, iriodin, interference, glitter, grit and other textured coatings. Aqueous coatings can achieve different looks such as gloss, satin, soft touch and pearlescent.
Number of Ink Units on Offset-Sheet Fed Presses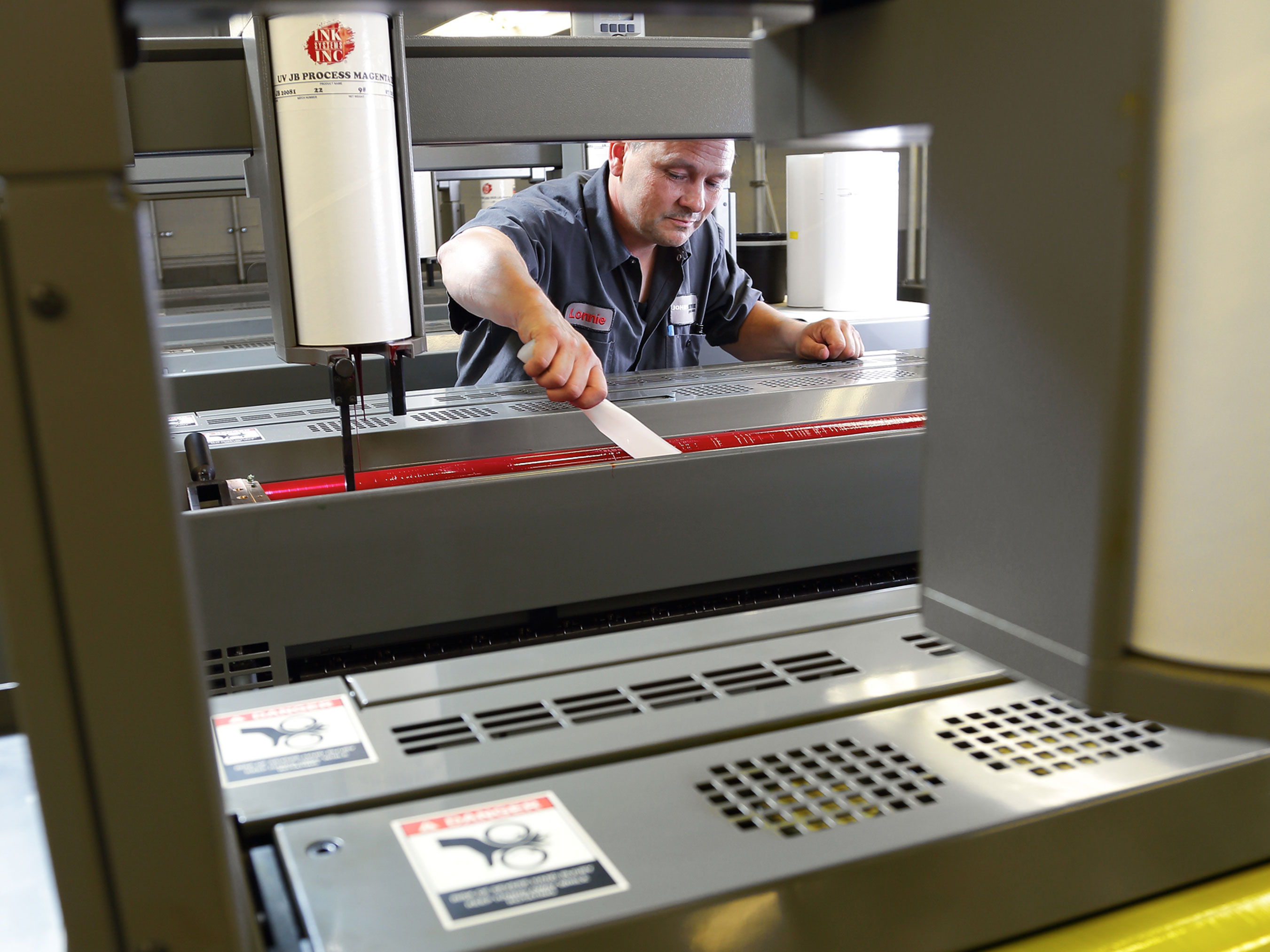 Offset printers have individual printing units, or towers, for ink colors. Presses can have 2 color, 4 color, 6 color or as many as 12 color towers. Advanced printers with more color units allow for a print job to be printed in a single pass. For example, a 4 color standard print job would require two passes on a 2 color unit press. More color units also allow for additional inks such as custom PMS colors or opaque whites to be used in a single pass.
Coater Units in a Press
Coater units in a printing press are used to apply a variety of coatings. Some presses have a single upfront-coater whereas others, like the Press384, have three coaters. While multiple coaters allow for more flexibility when it comes to applying special coatings on print jobs, having a coater upfront and two in the back is the latest in press innovation and very uncommon. This unique configuration of upfront and back coaters allows customers more flexibility and more creative freedom with in-line technology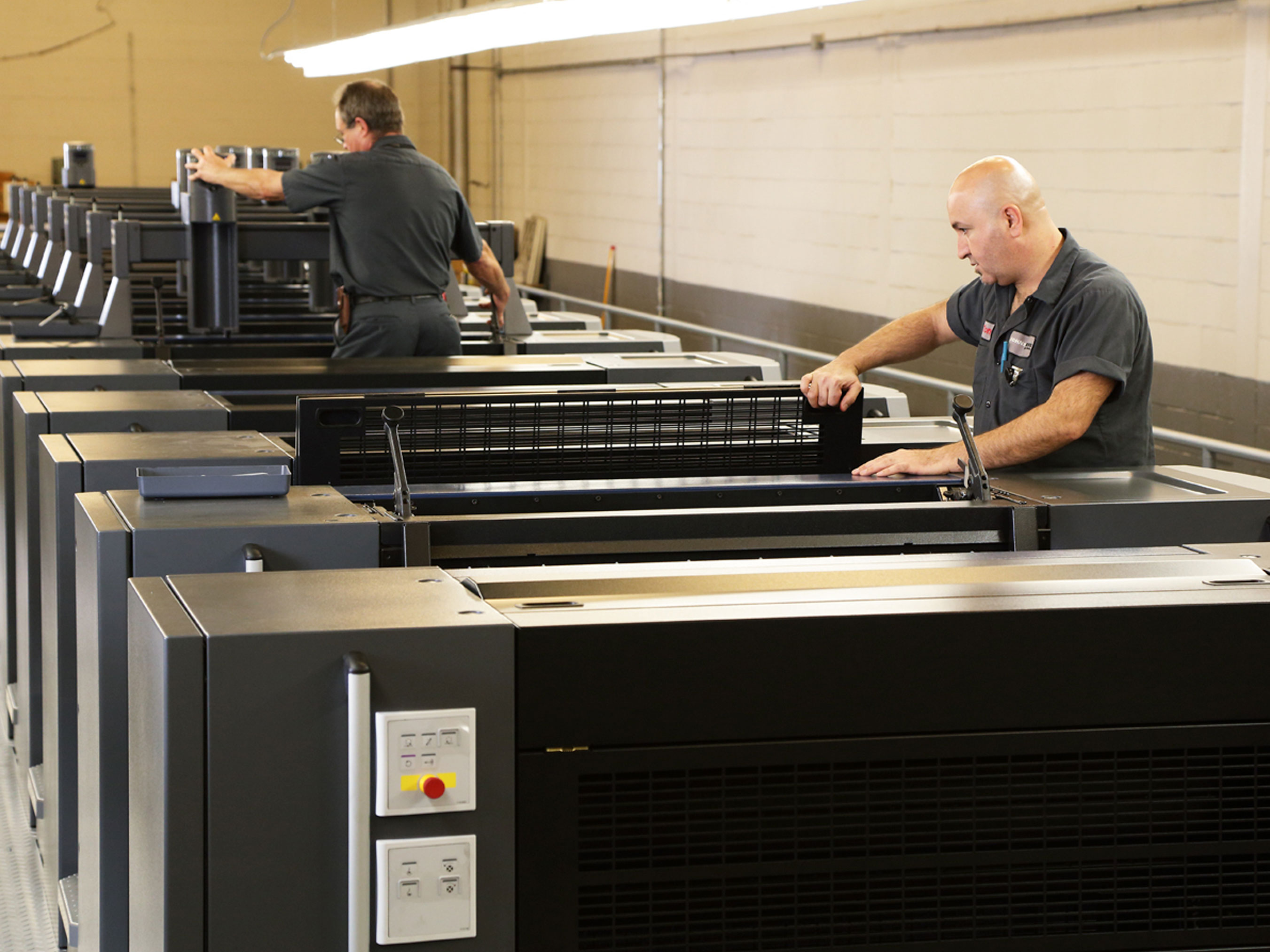 ---
Related Posts
Standing out in today's competitive market is vital to keeping your brand alive – no matter what industry you're in. Since packaging is the first … Lenticular Printing
---