Inks are essential tools for print and packaging suppliers. The right inks are required for the best print result on print pieces and packaging. From substrates used to printing method, it's important to know that not all inks are created equal. Achieving compatibility between inks, substrates and desired visual effect is key to making your designs come to life – and your project from becoming a nightmare.
In today's Fast 5 Facts, we'll learn some basics about inks used in printing.
1. Inks Available for Printing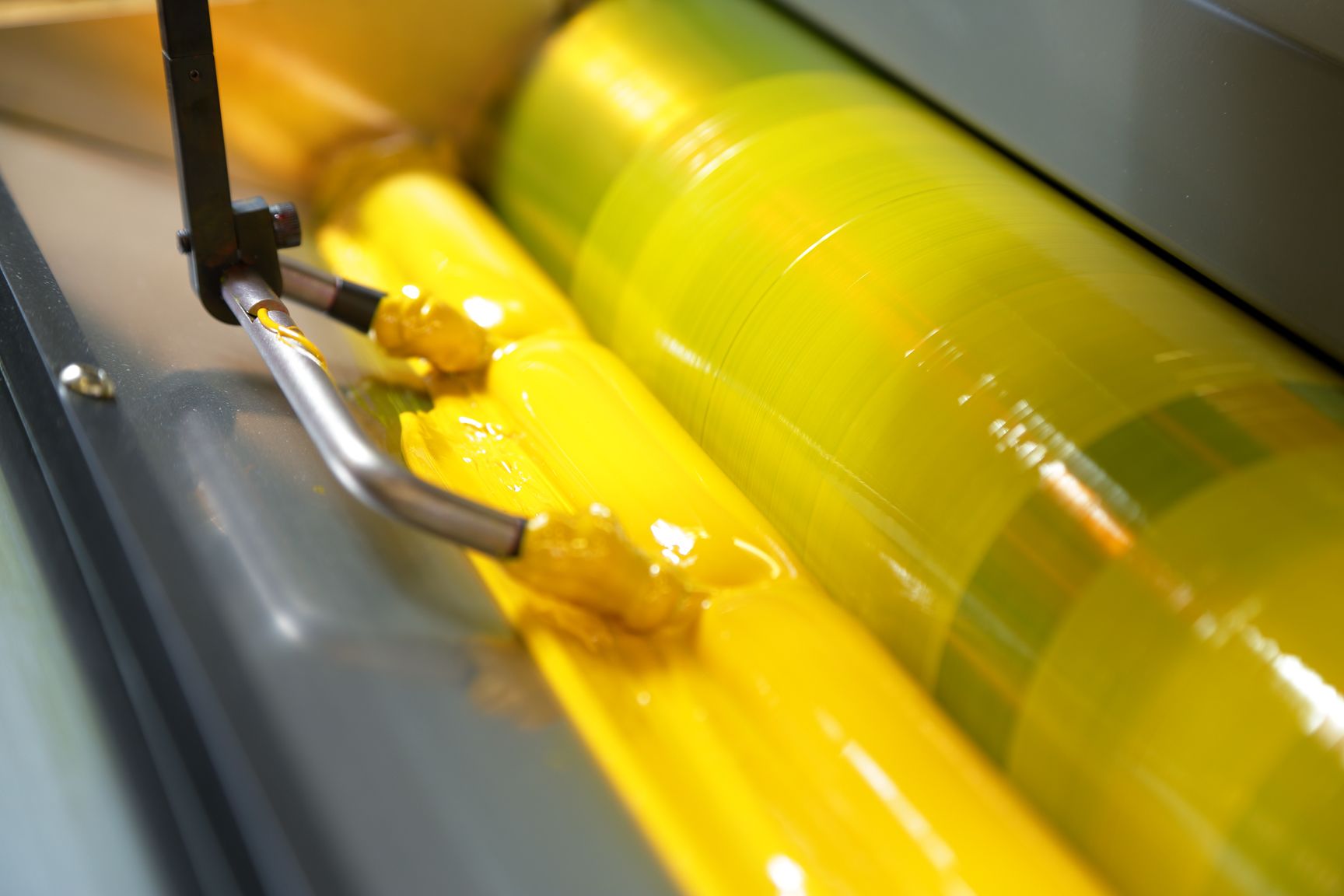 There are a wide variety of inks depending on the printing equipment or method being used. Here are some commonly used inks and the printing method they are typically used with:
Conventional inks- solvent based that dry through oxidation
Aqueous inks – water based inks that dry through oxidation
UV inks – inks that have a 'paste consistency' that instantly cure when exposed to UV lamps
Vegetable based inks – are conventional inks (solvent/oil based) that are less toxic and have less VOC (an example is soy ink)
Metallic inks –inks mixed with actual (conventional) or simulated metallic flakes (UV) that provide a metal-like finish
Sheet Fed
Conventional inks
UV inks
Metallic (Conventional) inks
Metallic (UV) inks
Soy based inks
Flexographic/Roto-Gravure
Solvent inks
Aqueous inks
UV inks
2. Inks and Fade Resistance
Any ink when subjected to UV light will have a tendency to fade and lose color vibrancy over time. If maintaining color strength over time is critical, there are special inks that have different pigment grades that allow the ink to be more fade resistant over time. These fade resistant inks do carry a higher cost.

3. Inks and Uncoated/Coated Stocks
Ink selection is extremely important and equally as important is an understanding of the paper stock the ink will be printed upon. There is a wide selection of substrates and stocks to choose from to achieve an ultimate look. Some projects will use a coated sheet to give a higher overall gloss feel while others may use uncoated to give a more natural/subdued appearance.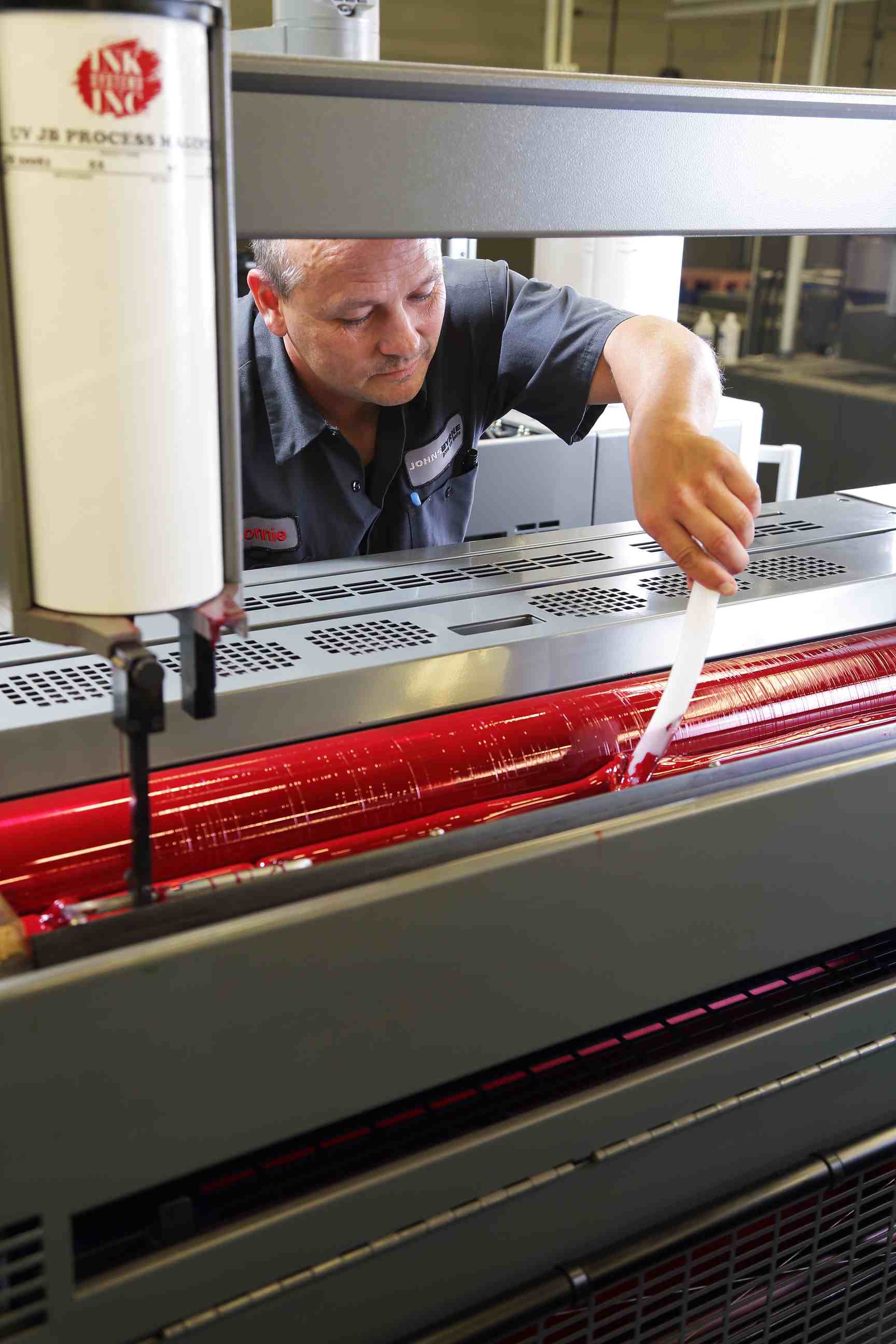 Uncoated stocks are more porous because they do not have the coating layer. As a result inks will 'dive' into the sheet and be absorbed leaving the overall appearance and visual result of the ink's color to more muted and dulled. Imagine using premium silver ink (substantially more expensive) only to have the ink's silver effect dulled when the ink absorbs into the uncoated sheet.
When using coated stocks, the ink has a 'base' to be printed upon and the use of premium colored inks (or standard inks) are not compromised.
Be sure to use an experienced packaging/printing supplier will be able to guide you on the tradeoffs and proper selection of inks and paper stocks that will help you achieve your final look.
4. Protecting the Print (Inks)-Scratch/Scuff Resistance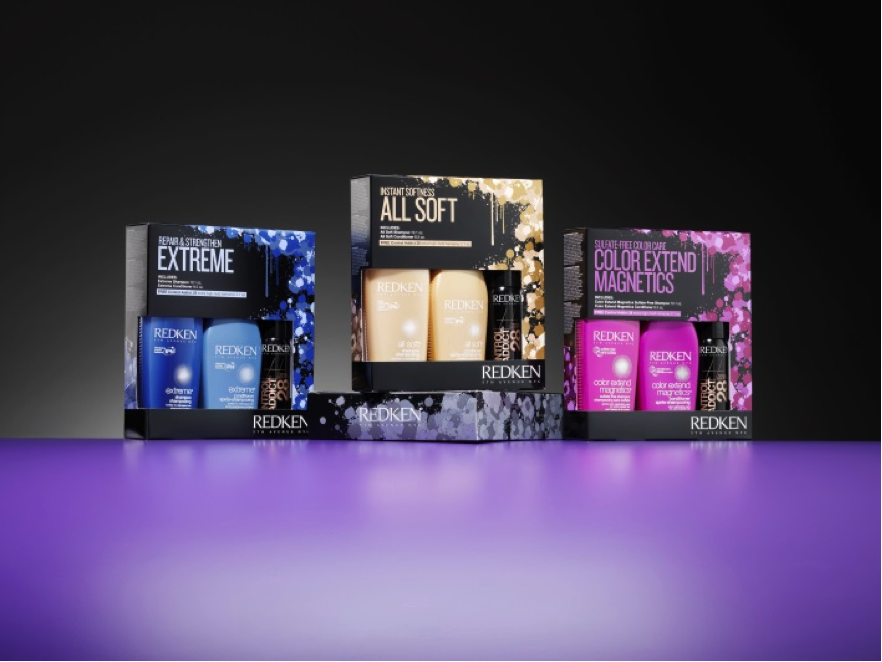 Many customers such as Cosmetics or Spirits want their packaging to be completely scuff/scratch resistant so that the beautiful packaging that carries their immaculate art, precious brand image and colors are not compromised whatsoever. The best way to protect the packaging and the print (inks) is to lay down a protective varnish or coating at the end of the printing process. Having a press like
Press384 allows customers to use multiple coatings and several inks while still having an 8th print unit or 3rd coater unit available at the back end of the press to apply this protective layer of varnish or coating in one pass.

5. Achieving the Metallic Look-Inks versus Boards versus Pre-Foil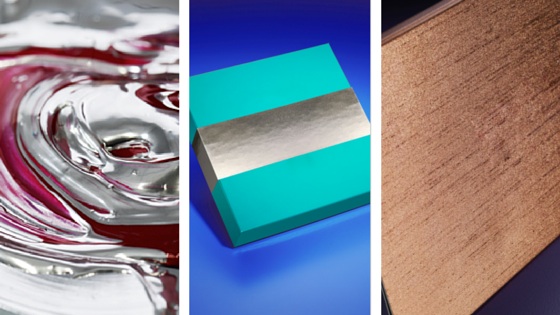 If your packaging or print piece requires a shiny, metal-like effect, this can be achieved through a few different solutions including the use of silver sheen premium metallic inks, mylars/foil boards, or pre-foiling the stock.
Additionally, the use of a Silversheen coating can be used in conjunction or as a replacement to several 'hits' of a premium metallic ink. The final look of the product and what areas of the package will need to have the metalized look will dictate which solution is used.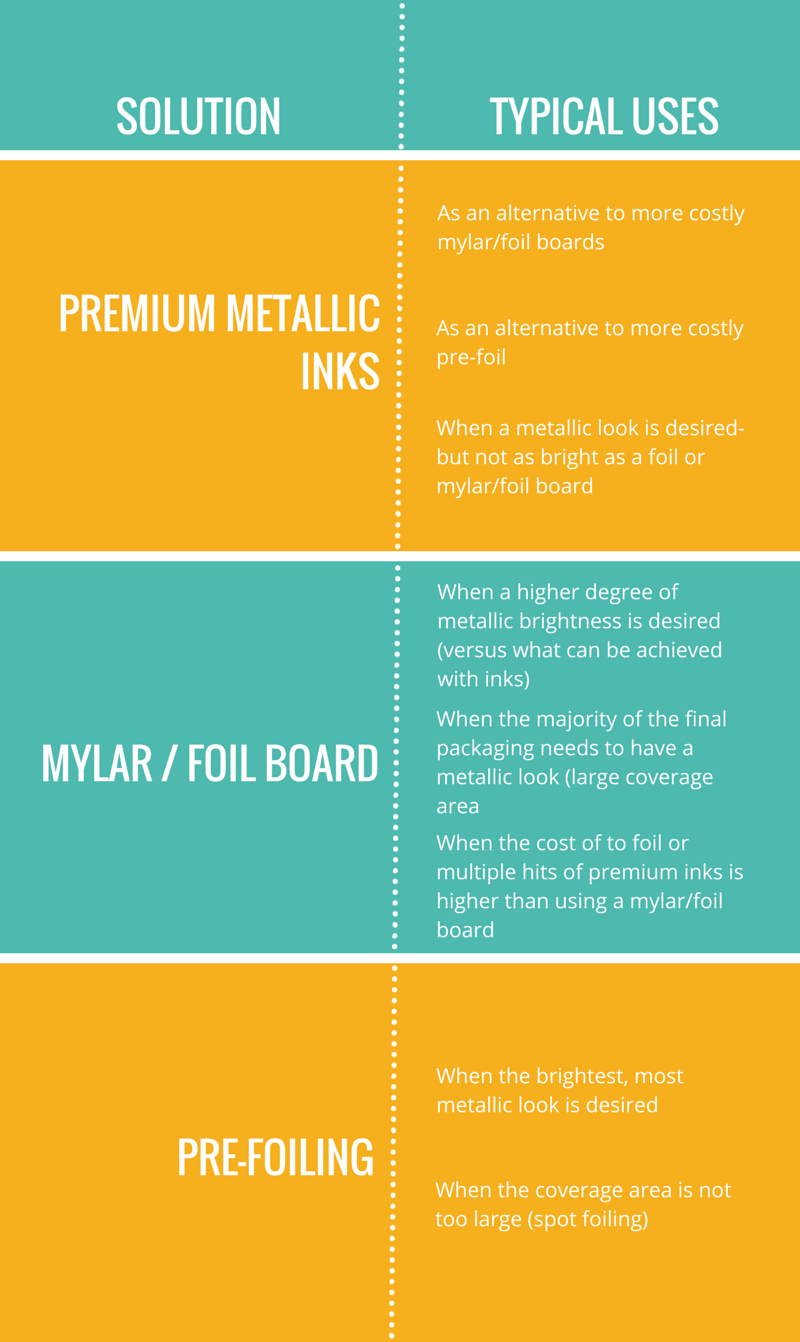 The Last Drop on Inks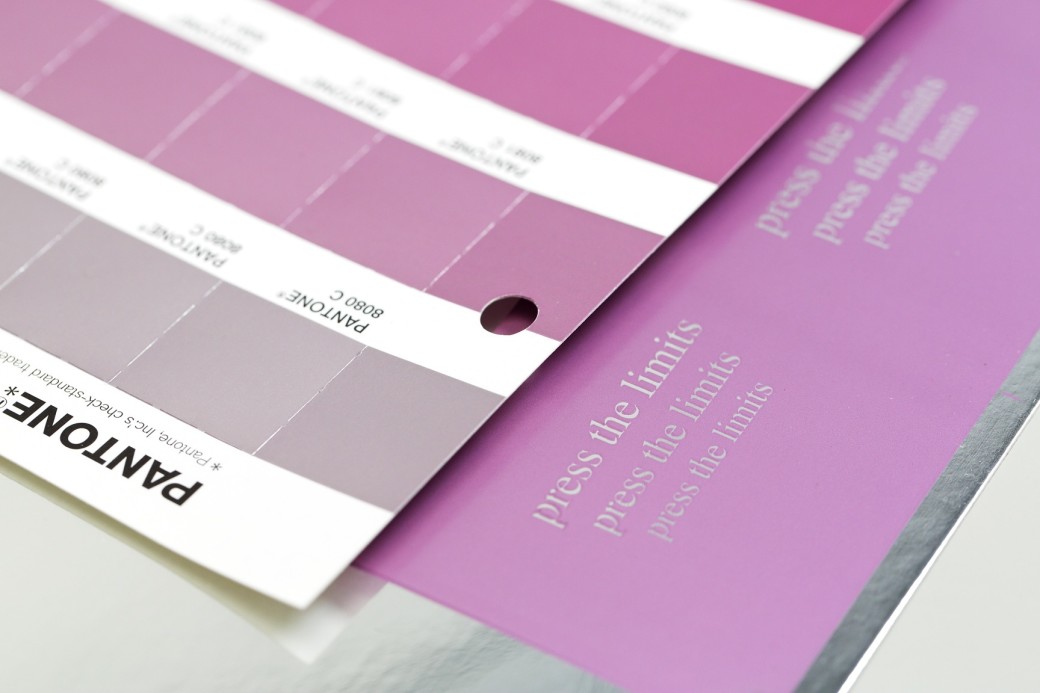 Choosing the right ink for your packaging or print piece is crucial for creating an impactful piece. When choosing inks, it's important to know how these respond to the substrate you're working with, color-fastness and ultimately if they will create the look you want.
The best advice? Collaboration between packaging designers and packaging suppliers is key to ensure that your choices for substrate, effects and inks align.


---
Related Posts
Standing out in today's competitive market is vital to keeping your brand alive – no matter what industry you're in. Since packaging is the first … Lenticular Printing
---