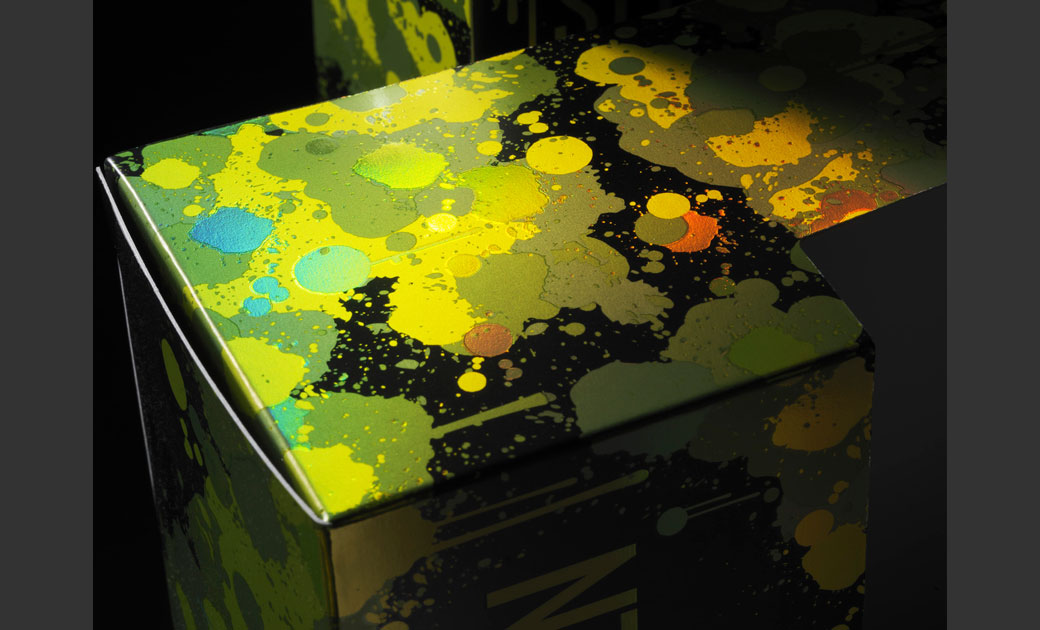 When you partner with a printer for a large print order, you expect the printing quality you receive to be consistent and precise. Having an order of 1,000 direct mail kits with an inconsistent background hue will make your order appear unprofessional and call into question the quality of your end products.
As part of our mission to press the limits, we have dedicated ourselves to acquiring the technology to provide near to exact color matching to your original specifications. This excellence in quality is made possible by a certification called G7.
Every order placed with a G7 certified company will have expedited turnaround times as a result of rigorous quality control standards that maintain quality across projects, from beginning to end.
About G7 Certification
G7 provides industry-leading specifications for printers in order to achieve consistency and accuracy throughout all printing processes. Its purpose is to calibrate and adjust CMYK imaging devices in order to deliver visual similarity across the board. G7 specifications are considered device independent, meaning that it can be calibrated on any imaging technology—as long as there is a G7 expert on hand. While it may sound easy enough, G7 certification is rigorous and intensive, and only the most talented industry experts achieve the status of G7 Master Qualified.




IDEAlliance (International Digital Enterprise Alliance) is the nonprofit organization that manages G7 certifications and qualifications. They work with digital and publishing print media outlets to improve technologies and best practices.
Anyone who receives a certification from IDEAlliance must pass G7 training courses and exams with an 80 percent level of proficiency or higher. All certified technicians must attend continuing training throughout their careers. Being a certified expert or professional is a commitment to excellence that print specialists take pride in maintaining in order to produce high-quality print jobs.




Companies that hold G7 Masters or G7 Process Control Qualifications must resubmit proofs and press sheets to the IDEAlliance for annual assessment. Qualified devices must also be checked regularly for performance and quality control. The investment in technology and the right software, in order to measure color consistency and calibration, is steep. Companies, like JohnsByrne, invest in G7 qualified technology because it is an asset to the future of our company and our clients.
IDEAlliance categorizes companies and professionals in a few different ways:
G7 Master Qualification
This is not a certification, but a qualification that is given to printing facilities, equipment and systems that support G7 standards. The qualification is valid for one year.
Certified G7 Expert
These individuals are experts in color management and process and quality control, as it pertains to printing processes and equipment. They have the ability to analyze color and correct systems and processes to the G7 standard. These experts must be recertified every two years.
Certified G7 Professional
These professionals are in-house quality control professionals. They have also passed G7 expert training and exams, and must be recertified every two years.
Color Matching and G7: The JohnsByrne Way
Color Matching through IDEAlliance requires printers to 'hit the color target' in order to be considered within their G7 standards. At JohnsByrne, we don't just aim to be within G7 color standards, we strive to exceed them every time. We do this through a unique, perfected approach that allows us to achieve better color matching and consistency. Keep in mind that not every company who is G7 certified require themselves to exceeds the G7 color targets, JohsnByrne does and presses the limits of color accuracy.
Below is screen capture showing measurements of color monitored on press during a press run. This visual chart shows a precise mapping of the color being produced on press (green dots) and comparing it to G7 target (red dots).
Acceptable variance versus G7 color targets are measured in 'delta-E' values. Acceptable delta-E values for ink trapping is '6' and below, while acceptable gray balance are values of '3' and below. JohnsByrne always strive to exceed the G7 maximum 'delta-e' values so we can provide even more precise color matching, consistency and customer satisfaction.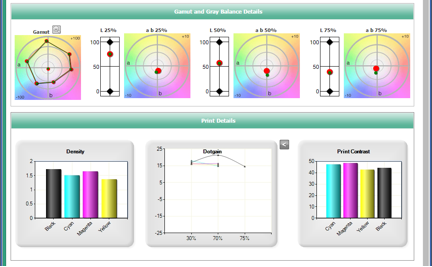 Why Do You Need to Know?
For the IDEAlliance and the GRACoL Committee, the development of the G7 idea came out of the industry's demand for closer visual matches between initial proofs and final printed products. While G7 certification isn't a requirement, it does serve as a regulating force for companies willing to employ G7 standards for color consistency and equipment calibration.
Quality and consistency are important elements when choosing your printing provider. Suppliers with G7 certifications are dedicated to ensure industry-standard color matching excellence and consistency on every project.
Leading Packaging Validation Expertise
JohnsByrne maintains a G7 Master qualification and employs G7 certified experts and professionals to ensure quality for every client. Having the G7 certification reduces the upfront time it takes to create a proof by having all the information needed in the beginning. This means speed-to-market is significantly reduced.
The JohnsByrne, in-house ink lab is trained with state-of-the-art technology and is available around the clock to help clients create consistent ink values. The team uses lab values to perfectly mimic color opacity and tint for a reliable reproduction every time. When sending a proof to a client, it is a full dress rehearsal for the printing job, ensuring that every specification is met before the job is printed.
Our in-house team will work to ensure every step of your project is completed with quality and care. If you need folding and gluing, die-cutting, embossing/debossing, or sophisticated foil stamping, we have the experience, equipment and practices to press the limits of every job and create packaging that you will be proud to call your own.
Many of the projects JohnsByrne has taken on were previously thought impossible, and other printers still may not have the capabilities needed for those tasks. We delight in being able to serve our client base with solutions we've made possible through innovation and careful design. G7 certification helps us meet the high standard of excellence that our clients have come to expect.
More Resources
Folding Carton Packaging Company
---
Related Posts
---