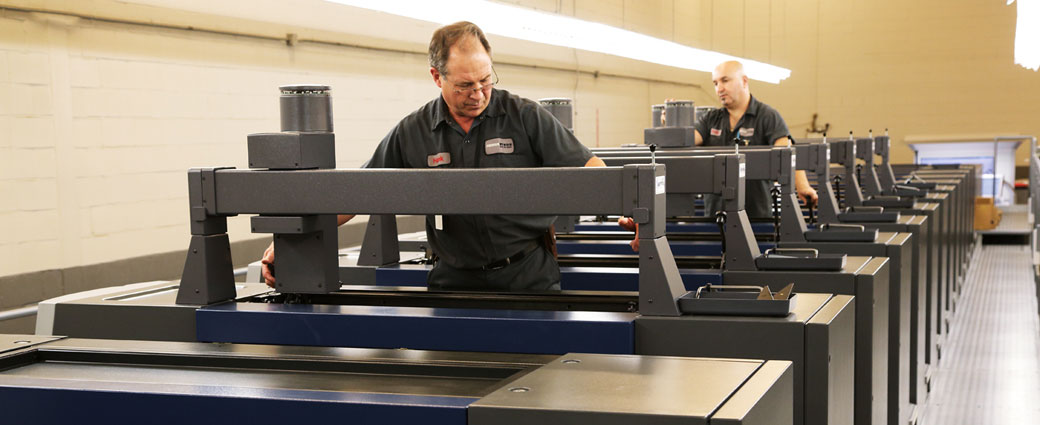 Most of our clients are looking for new print innovation. The need for advancement in printing is often followed by the thought that a great idea will cost too much or that it can't be done on press. JohnsByrne understands that this is a very real dilemma facing clients daily, which is why we developed a solution that delivers more creative freedom while maintaining the budget.
The Possibilities with In-Line Press Technology
The use of coatings, varnishes and inks is not a new concept in printing. There are countless examples from across the industry that feature artful and award winning uses of these press effects. Many of these projects had to be done with several passes on a press or required off-press finishing processes such as embossing to achieve their unique textural elements.
But what if it could all be done in-line on press? JohnsByrne has answered this question with the launch of our new and one-of-a-kind 15-unit press, Press384. This press provides more creative options and flexibility while ensuring quality and high levels of productivity with its three coaters, eight printers and four dryers.




Cost-Effective Innovation
If you are on Press384, you probably aren't looking for the cheapest solution; but what you are looking for is a cost-effective solution to great innovation. Press384 uses a revolutionary in-line printing configuration, which allows customers to dream big and still be cost effective. Some of the benefits include:
Combination of Coatings. One of the most impressive capabilities of Press384 is its ability to blend multiple printing techniques in as little as one-pass for many projects. Most presses only have one or maybe two coating units that require additional passes to achieve a desired effect.
This press features three coating units, four drying units, and an eighth print unit so that we can blend coatings and varnishes flawlessly and all in-line. The cost-efficient ability to blend techniques in-line is what allows us to create packaging and promotional materials that exceed your expectations without going over your budget.
Tactile Effects (in-line on press). The unique features of Press384's in-line technology are strategically placed, making the possibilities of developing next generation textural effects limitless. In-line and on press, these effects are generated through different methods including:

Reticulation, which features the dull varnish and the addition of a UV gloss over top.
Varied types and volume levels of coatings.
JohnsByrne's 'Wet or dry' embossing on press.
Quality and Customization
Here are some of the quality benefits we've been able to achieve with Press384:
Less Handling. Paper can be smudged, wrinkled, or torn with excessive handling. The design of Press384 reduces the potential for handling damage with its single-pass capabilities. This also boosts efficiency and ensures that your product quality is excellent every time.
Better Coating-to-Coating/Varnish-to-Coating Register. Register refers to the proper alignment of two layers of a print. If one print layer doesn't align with the next, the register will be off and the resulting image will be fuzzy and out of focus. Traditional presses must run multiple passes to achieve certain effects. Multiple layers in a printing job will open the door for register quality issues on a traditional press.
Press384 minimizes the number of passes to potentially one pass, resulting in a dot-to-dot register of coatings, varnishes and inks. This is a higher quality print and requires less reworking and timely press adjustments.
Customer Convenience and Productivity
The size and speed of Press384 greatly enhances our output capabilities at JohnsByrne. It is rated at 18k sheets per hour and delivers optimal speed for a variety of substrates including plastic, foil boards, woods and leathers. The best part is that the system is fully computerized, allowing technicians to maintain the process at the touch of a button.
Convenience Benefits:
Easier and Faster Press Approvals. Multiple pass jobs are potentially one-pass printing jobs on Press384. Clients are able to see and approve their projects all at once instead of after every pass with a different ink, coating and varnish.
Coating Volume Experimentation. Press384 features coater units that contain four anilox rollers in a Gatling gun configuration, which saves time. Testing of different coating volumes (BCM) can now be done more quickly with the four on-board rollers that have different well depths that can hold and apply more or less coating volume to the sheet.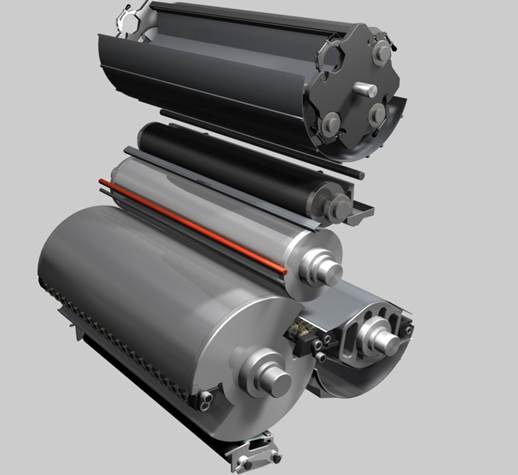 In-Line Technology Rules
The quality, cost-effectiveness, convenience and increased productivity all make Press384 the top of the line in innovative printing technology. These in-line press benefits work hand-in-hand to provide finished packaging projects that are unparalleled for client ROI.
Contact JohnsByrne today to learn more about what our high-quality printing services can do for your product and brand.
---
Related Posts
---