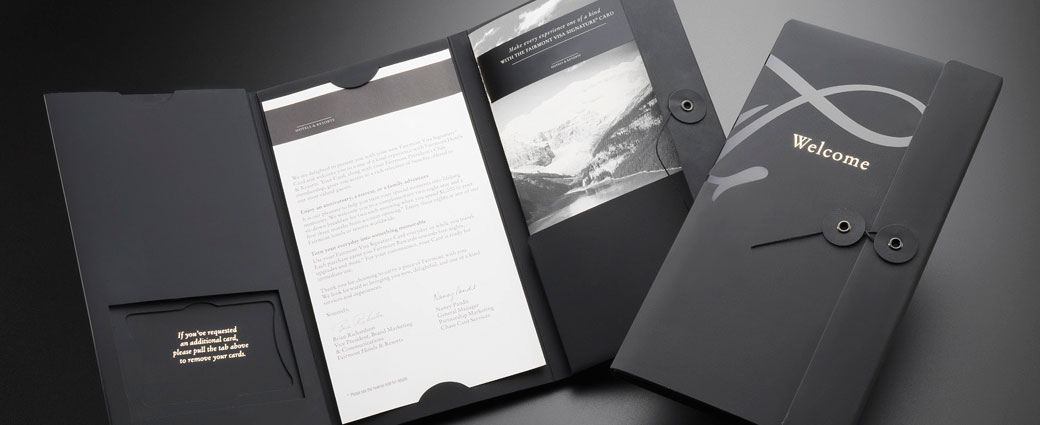 There's a lot to consider when developing a marketing campaign. From in-store point-of-sale displays and promotional flyers to online ads and direct mail materials, looking at the entirety of the campaign can be overwhelming. One area that requires careful attention to detail is direct mailings. Having a printing and packaging provider who is knowledgeable with direct mailing standards can help you avoid pitfalls and expensive lessons.




Direct Mail Marketing Programs
Direct mail has long been a preferred method of marketing. It's a useful way to reconnect with existing customers, offer promotional discounts, spread news, and increase brand awareness. Before finalizing your strategy, though, you want to have some understanding of how the postal service regulations can affect design choices, project cost, and the ultimate success of your mailer program.




Postal Regulations
Postal regulations can and will change from time to time. Staying up-to-date on variables such as mail classification status, weight, size restrictions, and postal rates can be overwhelming. For example, did you know that any time you have more than 200 pieces to send through USPS that contain the same content and size (less than one pound), standard mail rate is applicable. Anything above one pound is considered package mail.
The cost to mail will depend on the zip code, size, weight and quantity. Additionally, it must fall within the dimension regulations to qualify for the lowest automated postage rate. Standard mail is categorized into four unique types:
Cards are required to be larger than 3 ½ inches by 5 inches and smaller than 4 ¼ inches by 6 inches. The thickness must be at least .007 inches. Cards can be sent at the first-class rate.
Letters are the most economical choice and cannot be larger than 6 ⅛ inches by 11 ½ inches. Letters have a .007 inch minimum thickness requirement and cannot weigh more than 3.3 ounces.
Any piece that exceeds 6 ⅛ inches by 11 ½ inches in size and falls flat is included in this category. Other regulations include having a thickness that falls between .25 inches and .75 inches. The weight must be less than 15.9 ounces.
Any direct mail piece that does not fall under the previous three categories and does not need to be sent via package mail falls into this category.
Tips for Reducing Costs
Reducing costs and staying within the regulations requires you to understand the postal rules and make efforts to keep the stipulations in mind when developing a marketing strategy. What many people don't understand is that postage makes up 60-70 percent of the total cost for a direct mail campaign. It's important to keep the four classifications and their associated costs in mind from the very beginning of each project.
This can best be seen when looking at letters—the preferred class for direct mail. To send direct mail at a letter rate, you must meet size restrictions, and most importantly, fall under the 3.3 ounce maximum weight limit. When you go above this limit, not only do you move out of the letter classification, but the cost goes up incrementally with the weight.
Also keep in mind that the post office prefers automation over manual processing. Using packaging that fits one of their automated systems reduces their need to intervene and can greatly reduce costs.
When it comes to decreasing overhead expenses related to mailing direct marketing materials, consider the following aspects:
Audience. Who is the audience and how will you best grab their attention? While a letter may not have the same power as a larger or irregular mail piece, it may suffice depending on the target audience.
Tactic. What are you sending and how are you going to get it there? Consider the ultimate goal of the direct mail campaign and how it will be received.
Volume. Depending on the quantity you are sending, you may be forced into a certain classification. Considering volume will greatly help with cost.
In summary, the most important thing to remember is to start with the end goal in mind. From the very beginning, size, audience, tactic and volume should be kept in mind to maximize postal efficiency. For more information on calculating your postal costs, click here for the USPS' business price calculator.
High-Impact Direct Mail with Mail Stream Considerations
At JohnsByrne, we specialize in producing high-quality customized print and packaging solutions. We use a client-driven philosophy and believe in pressing the limits in everything we do. One of our specialties includes creating high-impact direct mail solutions that are mail-stream friendly. For more information on how we can be your full-service print solutions partner, contact us today.
More Resources
---
Related Posts
---