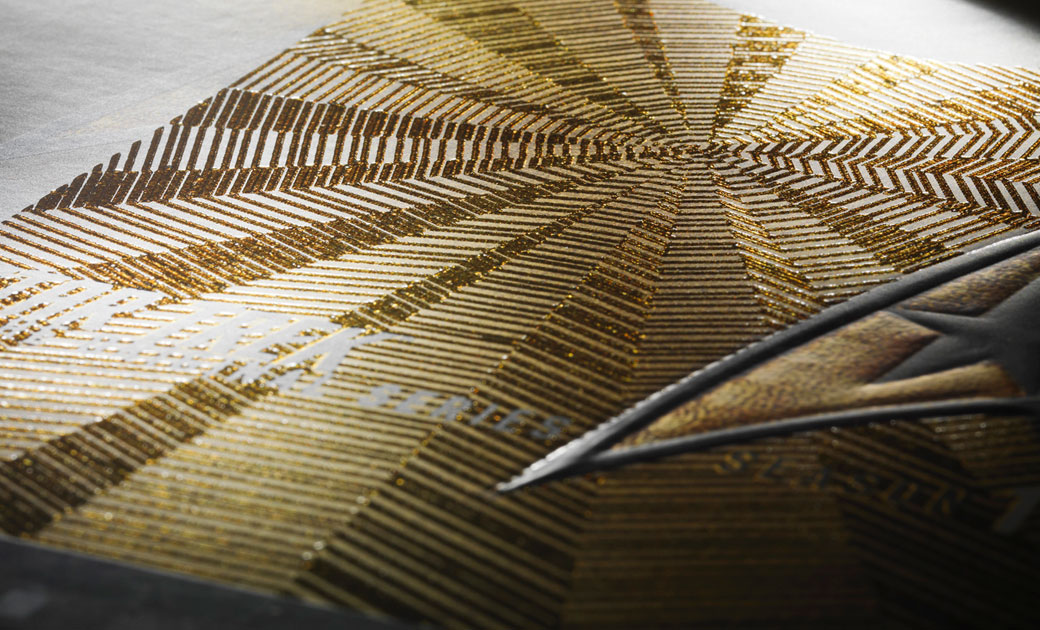 Many clients don't realize just how many options they have when it comes to printing. The possibilities are virtually limitless when you choose a company that has advanced printing equipment and a skilled printing team. One way to create more memorable and unique effects is to use and combine different varnishes and coatings.
But how do you know which coating, or varnish will work best with your artwork or packaging idea? While your custom packaging solutions provider can work with you to determine the perfect print process for your product, the various coatings and varnish types can be a little confusing and overwhelming if you're not familiar with the terminology. Here are some of the most popular coating types you need to know:


Aqueous Coatings
Aqueous coatings are water-based and dry through oxidation (air drying) as compared to UV based coatings that are done through UV or IR dryers/lamps. There are many types of aqueous coatings that achieve different looks such as gloss, satin, soft touch and pearlescent. These include:
Soft Touch
This coating creates a soft, velvety texture. It also makes the piece look softer than one with a high gloss or textured coatings.
Gloss
While this coating is available in both aqueous and UV chemistries, customers may choose aqueous for a more subdued finish versus UV gloss. If a customer is looking for a more substantially higher gloss value and a harder surface for a more durable 'scuff resistant' performance, then they may choose UV gloss.
Satin
Visually, satin coatings have an appearance that is between a matte and gloss coating.
UV Coatings
UV coatings are a liquid-based, protectant coating that is applied and instantly cured with UV drying lamps. Compared to aqueous coatings, UV coatings provide an extreme-glossy finish and can deliver an abrasion- and rub-resistant performance. In order to get the best results, inks must be wax-free or UV compatible. Popular effects that can be achieved through UV coatings are gloss, pearlescent, iriodin, interference, glitter, grit and other textured coatings.
Gloss
This is one of the most popular coatings used in the industry. It provides a clear coating with a high gloss. An added benefit of this coating is that it can also serve as a protectant.
Pearlescent
Pearl additives are mixed with gloss UV coating to give this coating a luxurious appearance.
Iriodin
This UV coating contains very small particles, which results in a subtle, shimmer effect.
Varnish
A varnish is a thin-protective layer that is applied to a printed sheet for protection or appearance. This coating has two options: UV- or aqueous-based. For packaging purposes, varnishes are essentially a clear ink that can be dull, satin, matte, or glossy.
Flood Varnish
A flood varnish protects your printed piece while adding sheen across the whole page.
Spot Varnish
When combined with a flood coating, a spot varnish results in great visual step off that adds depth and draws the eye to specific places on your print.
The Art of Coatings and Varnishes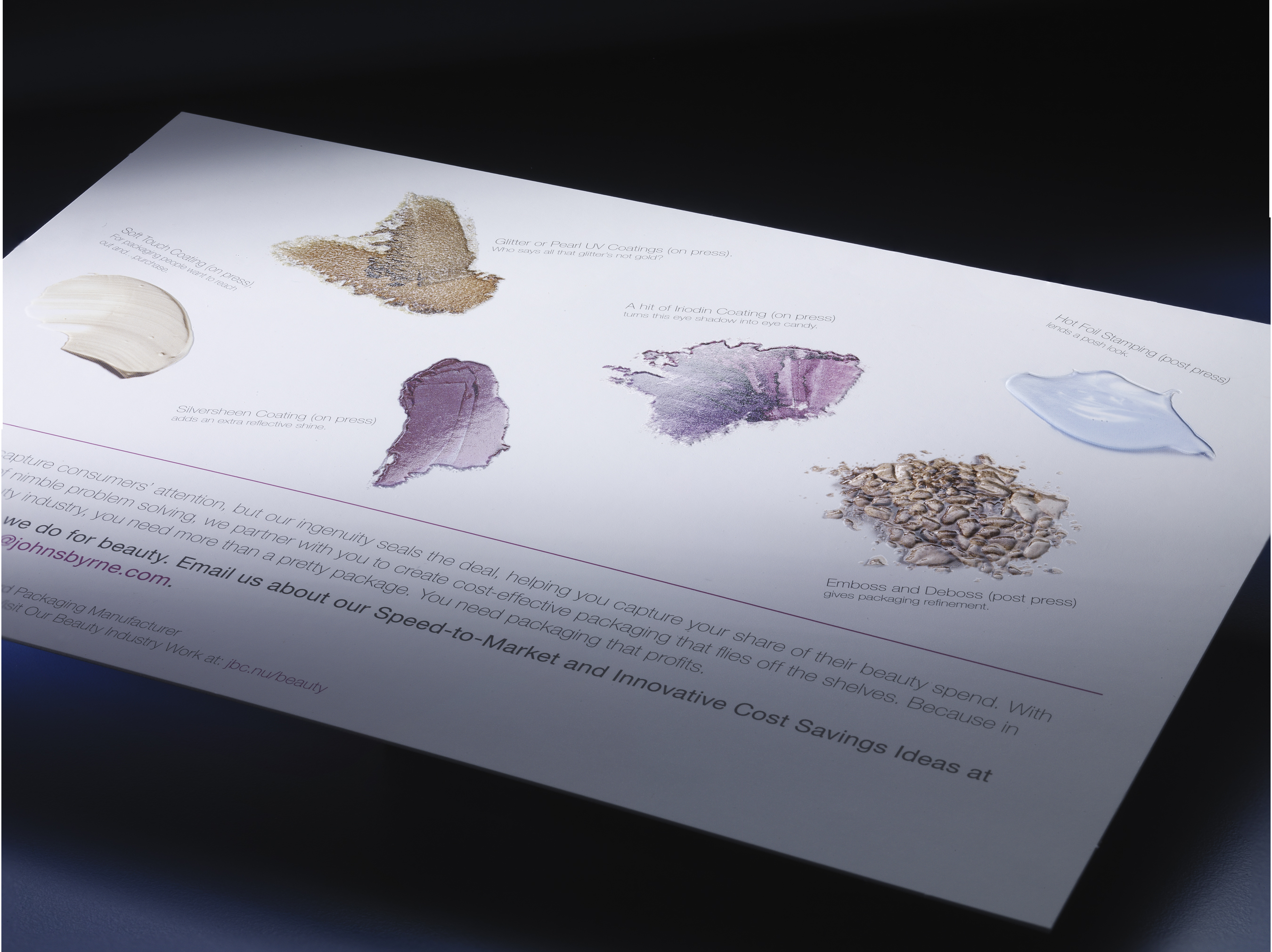 JohnsByrne's customized print and packaging solutions are possible due to the depth of knowledge we have with a wide variety of coatings, inks and varnishes. From the outset we are able to collaborate and understand the final look you want to achieve and our experience and ingenuity is there to create the right solution with the right materials. Our new 15-unit press, Press384, is specifically designed with three coaters and eight print units to provide the options and flexibility when combining coatings and varnishes—all in-line and on one press. Contact us today to learn more about our range of coating, varnish and printing options.
More Resources
---
Related Posts
---