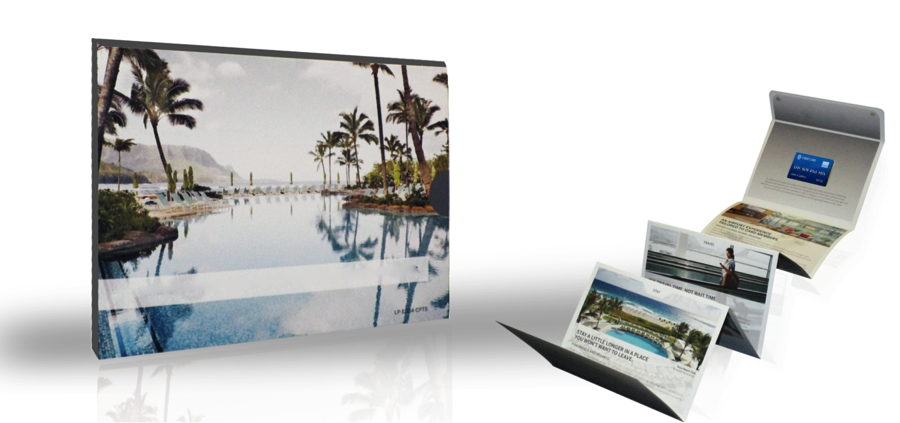 Direct mail promotions have entered a new era. In the second decade of the 21st Century, direct marketing has transformed, and now it is all about options. Marketers and brands have a unique, uninterrupted vehicle to reach customers and prospects alike with direct mail pieces that engage and impact.
The key to direct mailing is to create a campaign that has truly remarkable promotional pieces. Pop-up mailers are the perfect way to engage your audience. Here are our top tips for turning promotional pop-up mailers into eye-catching, attention-grabbing pieces:
Make It Unique and Relevant
Your pop-up mailer should instantly pique the customer's interest with a direct focus on the product or service you are promoting. Examples include:
A flat box mailer with a plain cover design that simply says, "Decorating Your Home Has Never Been Easier," and pops up to reveal a fully decorated bedroom, for a company that sells sofa beds, mattresses, and home furnishings
A mailer designed to look like a briefcase, complete with latch and straps on the front, which opens to introduce low corporate rates on international calls
A realtor's direct mail piece that pops up to show a city skyline with 3-D pop-up buildings in the forefront
Tell a Story
Don't just relay a message with your mailer – tell a story. Your story needs to be woven into the piece itself through the ingenious use of imagery, tabs, pull-outs, text, and copy. Good examples of story telling do more than just state a message, they create a story by blending all of these elements to tell a cohesive message.
Interactive Mailers Mean Engagement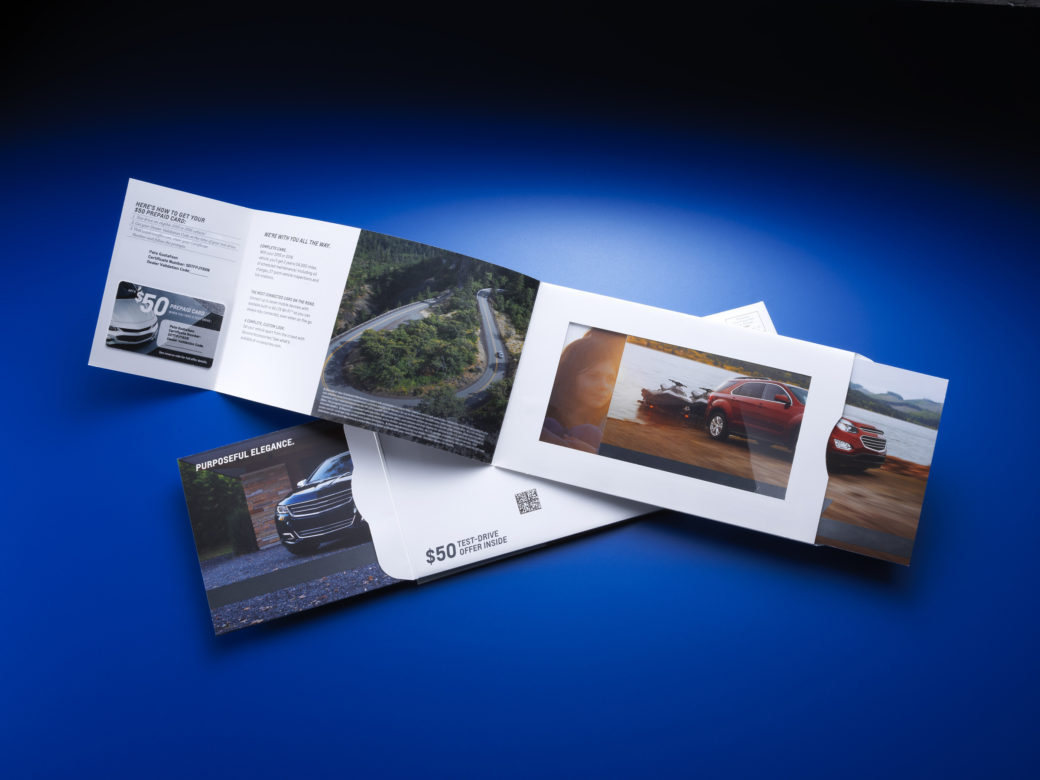 Pop-up mailers are most effective when they capture interest and cause the consumer to interact. Imagine a mailer announcing a new sports car model. The cover of the mailer can intrigue recipients with beautiful photography of the new car. As the customer pulls the contents of the piece out of the cover, the roof of the car can fold down to reveal information about a launch event.
Three-dimensional pop-ups stand out from the standard two-dimensional print pieces. They can surprise, impress and amuse when opened, creating interaction and interest in the product or service. An expanding, interactive, pop-out insert in your printed material can expand well beyond the confines of the piece that contains it, for an even greater interest-capturing effect.
At JohnsByrne, we provide promotional packaging with an impact. We understand that it is the lifeblood of your business and put our creative muscle into every pop-up mailer and promotional packaging concept. Using our signature printing techniques, we can create one-of-a-kind pop-up mailers that engage your audience and bring your brand's messaging to life.


---
Related Posts
---