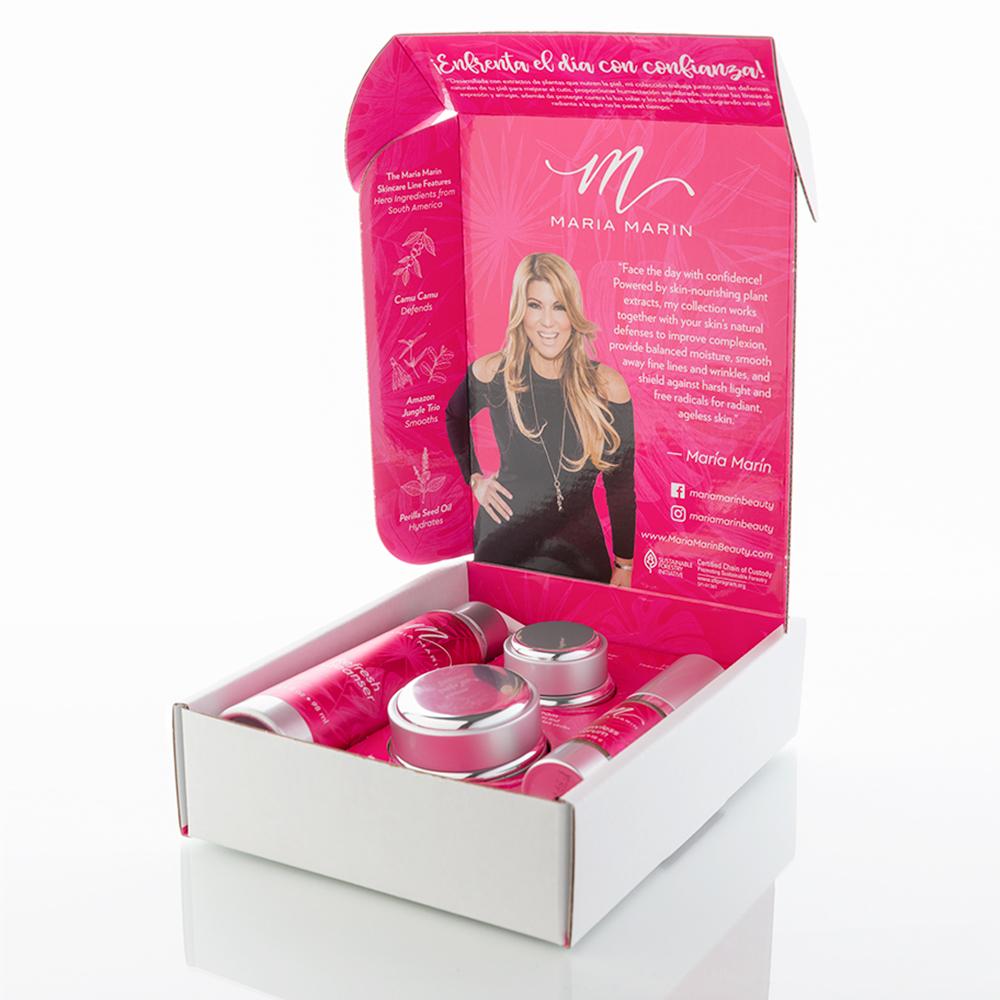 The e-Commerce industry has a long road ahead of them. While e-Commerce only currently accounts for about 12% of the global retail market, there are huge opportunities for growth. They've grown fast and every day new players are getting into the e-Commerce game. Since we can now buy anywhere with just a click on our phones, the opportunities available in the e-Commerce industry are endless.
So, what does this all mean for e-Commerce packaging?
If the industry keeps growing how are e-Commerce companies supposed to stand out?
If all sales are online, how can you create a packaging experience through a screen?
These questions have haunted e-Commerce companies. At JohnsByrne, we press the limits of e-Commerce packaging daily. e-Commerce companies today are using ingenious packaging solutions and techniques to distinguish themselves from competitors. As skilled packaging experts, we know exactly what's in store for the future of e-Commerce packaging and how you can get a head start.
Here is everything we know about the present and future of e-Commerce packaging:
Present e-Commerce Packaging Solutions & Designs
Present e-Commerce packaging designs are all about standing out from the competitor. Every day a new technique is being introduced to make e-Commerce products come to life. Since the first impression a customer has with an e-Commerce product is when it arrives in their mailbox, there's a need for the product's packaging to be a true experience. This is currently done in a few ways:
Personalized packaging
One way e-Commerce companies have started setting themselves apart is with personalized packaging. Companies have started personalizing their packaging to directly address the customer. This creates a relationship and a connection with the customer and encourages them to repurchase.
Personalized packaging is something that brick-and-mortar stores can't offer. For example, including thank you cards with the customer's name on them is something traditional retail cannot offer. Or designing the box in a customer's favorite colors. Personalized packaging is the way to establish a relationship right off the bat.
Photo Credits: Maria Marin
Increase in Branded Packaging
Everything these days is branded, and there's no exception in the e-Commerce industry. e-Commerce companies have started branding secondary packaging so that the customer knows exactly where their package is from at the first glance. Whether e-Commerce companies decide on folding cartons or customized packaging, everything is brandable.
Experiential Packaging
e-Commerce companies have made it a staple of theirs to create an experience with every package they deliver. Packaging is designed in a way that the customer is sure to remember.
Plenty of subscription boxes have created memorable experiential packaging solutions. A textured finish, special personalized inscription, or multiple folding cartons to house certain pieces are ways current companies connect an experience to their e-Commerce packaging.

Future e-Commerce Packaging Solutions & Designs
The future is bringing about many improvements to e-Commerce packaging. With technological advancements, companies are in the first stages of putting certain technologies into their packaging to help them stand out. Here are a few:
AR in e-Commerce Packaging
One technology way companies may start utilizing more in e-Commerce packaging is Augmented Reality. AR creates an immersive and unique user experience that the customer is sure to remember. AR can be incorporated in any structural design so when the customer opens the package they have a pleasant surprise.
Sustainable Packaging
Another way companies will start incorporating modern technology in their e-Commerce packaging is utilizing sustainable packaging solutions. Customers appreciate a sustainable or reusable product so incorporating this into your e-Commerce product may be a great solution to encourage customers to repurchase.
Packaging is incredibly important for e-Commerce companies. They need to stand out and establish trust with their customers even before the customer has even touched the product. Overall, e-Commerce companies need to remember to be transparent with their customers. Transparency is the number one thing that will encourage your customers to buy online and establish trust.
If you're looking to press the limits with your e-Commerce packaging solution, contact JohnsByrne, the leaders in e-Commerce packaging.
---
Related Posts
---