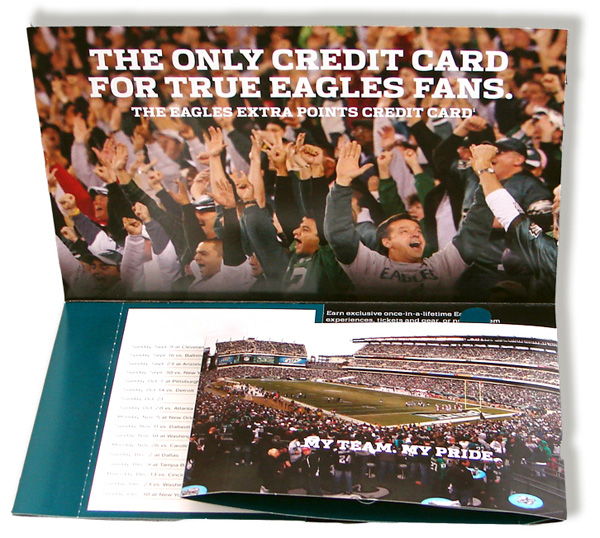 As with all marketing campaigns, there are successful direct mail campaigns and unsuccessful ones. But what makes a successful direct mail campaign?
To answer that question, we spoke to direct mail experts at JohnsByrne. Here's what we learned from interviewing Harriet Kessler, Direct of Business Development and Doug Peterson, VP, National Accounts.
According to Kessler, "the perfect storm" for direct mail success is created when these three elements match your goal:
The list
The offer
The creative
How Do You Achieve Direct Mail Trifecta?
Perhaps the biggest question is not about the trifecta itself, but about how to create the optimal mix of these elements. Like marketing, it's all about testing. Testing in direct mail is crucial to getting improved open and response rates from batch to batch and campaign to campaign. Without testing, your direct mail campaigns are founded on assumptions that may not always be true of your given audience. It's also unlikely that you will see improved results from mailing to mailing without actually having a control group and a set of targeted tests that inform your overall campaigns.
Let's take a deeper look at how you can test each of these elements for success.
Direct Mail Testing Best Practices
1. The List
Let's begin with the fundamental reason for your direct mail campaign. Who are you targeting? The better you understand your list, the more successful your campaign will be. By understanding the composition of your list, you'll be able to use that information to create the right offer and creative for your campaign.
Testing your list really means digging in to dissect and segment it. Even a list of like recipients can make a big difference in terms of response rates. Simple segmentation like females vs. males can dictate your language and imagery for a more successful creative. Age, and other demographics, can also make an impact on how well your offer is received.
When faced with a large list, it's best to segment that list into like segments that can be tested individually. Results from overarching tests, such as male vs. female, can easily be replicated and help improve your future campaigns.
Compiling an accurate list of who you are targeting will help you decide on appropriate packaging and decoration, since certain audiences will appreciate package structures, designs, and materials used more than others. Creating effective High Impact direct mail creates brand identity and differentiates your brand from others, strengthening your position in the market over the competition.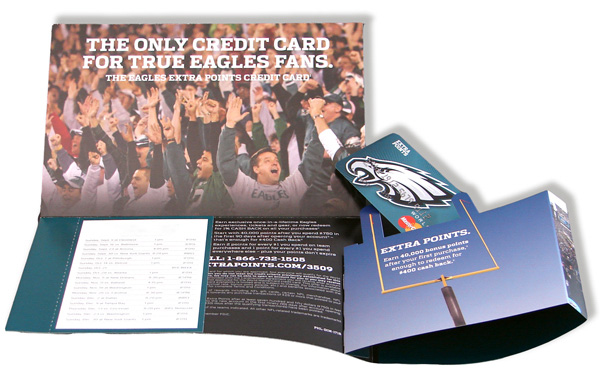 2. The Offer
The offer is key to enticing your recipients to respond. Regardless of your market or industry, the offer has to be good enough for your list to show interest. But how do you decide on an offer? Testing is our best friend here! Whether you're offering a credit card to apply for or a chance to change your cable service, it's all about testing your offer. Before spending energy trying to reach your entire audience with one offer, it's best to test offers with a sub-segment of your list. In the case of a bank, perhaps offering a dollar amount for new accounts opened or a specific interest rate earned with a new account may yield favorable results. Whatever the offer is, the key is the ability to test response rates. The winning offer should be used in subsequent mailings and refined over time.
3. The Creative
As with other marketing, catching someone's attention is crucial to getting them to respond. A unique blend of imagery, colors, and typography are just the beginning of what you can test when it comes to direct mail marketing.
Your creative should be dictated by your list and tested accordingly to yield the best results. In a simple test targeting women buyers, for example, a credit card company may choose to test a standard offer envelope versus a highly decorative pink foil envelope. Creative elements you can test include:
Colors
Imagery
Fonts/typography
Paper weight
Envelope size
Envelope thickness
Standard vs. decorative envelope
Envelopes with outside text vs. no text
Structural, dimensional pieces vs. standard offer envelope
It is important to use decoration techniques that will entice your target audience, as well as enhance your brand. Here's just a short list decorative effects you can take advantage of:
Hot Foil
Cold Foil
Post-Press Emboss
On-Press Deboss
Die Cutting
Paper Creation
Metal FX
Lenticular
UV Coatings
Irioden Coating
Pearl Coating
Grit Coating
Sandpaper Coating
EmoteCote
Double Dimensional Coating
Reticulated Coating
Strike-Through Coating
Silversheen Coating
Soft Touch Coating
Peterson, VP, National Accounts at JohnsByrne, told us this, "don't manage the budget, manage the results." That's the key to having truly successful direct mail campaigns. If your direct mail generates increased responses, spending more on data, creative, production & testing can reduce the overall cost of each new customer acquired. This makes your campaign more effective and less expensive overall.
The Bottom Line of Why Testing is Not an Option for Direct Mail Campaigns
With over sixty years of experience in direct mail, print and packaging, we have seen that the best results come from direct mail campaigns with a heavy focus on testing. Lift rates on response rates will vary but can be as high as 60-100% when testing is done well, and companies are willing to invest the time in testing.
The benefits of testing go beyond just one successful campaign. They create unique advantages for companies to better learn to reach, engage, and capture their market. What's learned in one campaign can be translated into future campaigns – potentially yielding a better ROI each time.
If you're not actively testing your direct mail campaigns, it's crucial that you rethink the overall purpose of your campaigns. It's not just about getting a campaign out into the market but creating a truly successful campaign that can be replicated over and over.
If you are interested in getting started on a direct mail campaign, it's important to create a direct mail piece that is high impact and in line with your brand and audience. Get in touch with the experts at JohnsByrne to get you on the right path to success!
---
Related Posts
---