« Back
Upgrading the Humble Paperboard Folding Carton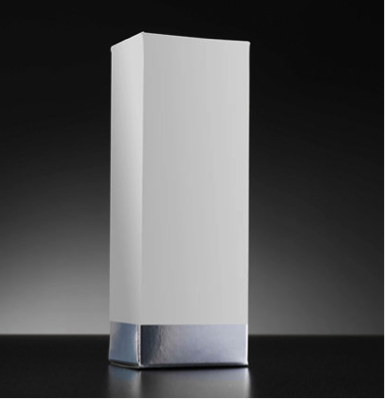 Paperboard folding cartons are a staple of retail packaging, and for good reason – they are specifically designed to attract and educate consumers as well as protect the product throughout its retail lifespan. The folding carton may be commonplace, filling the shelves of every major retailer, but that doesn't mean your packaging should be either boring or unremarkable.
At JohnsByrne, our expert team and folding carton manufacturers will help guide you to the best print and finishing techniques to create a truly innovative design that will stand out from the crowd.
Considerations for upgrading the standard folding carton include:
Uniquely Shaped Structural Designs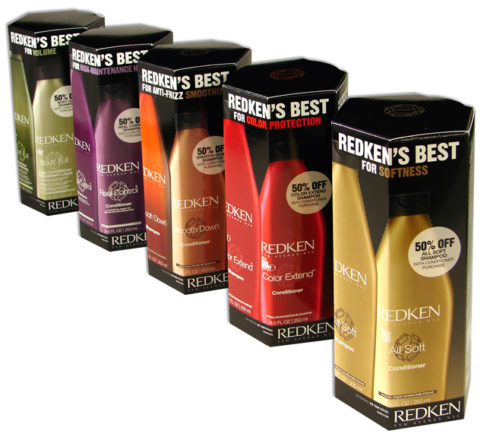 Rectangular boxes are the most common type of folding carton, but why limit yourself to the ordinary especially if the custom shape can be designed to still be fulfilled on high-speed fulfillment equipment? Hexagonal or octagonal prisms don't just create a unique look that attracts consumers' attention; they also provide more faces on which unique content and design can be placed. A uniquely shaped package will draw the eye, stimulating curiosity and generating interest. From pyramids to stars, if your design team can imagine it, an experienced structural design team can turn it into a reality.
Incorporating Windows into the Carton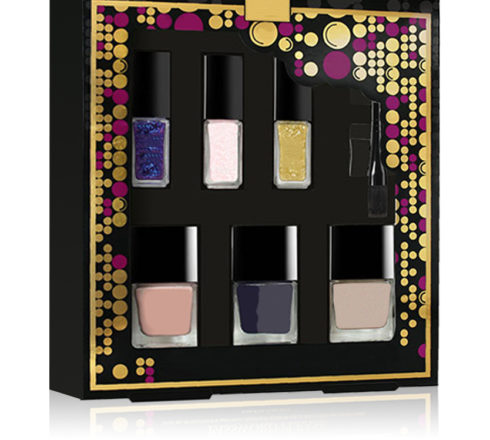 They say a picture is worth a thousand words, but a picture is no substitute for a glimpse at the product itself. When plastic windows are incorporated directly into the structural design of the carton, it allows the consumer to have that first connection with the product in a retail setting. Large windows can function similarly to storefront windows, showcasing the product in its entirety, or even from multiple angles, when windows are added on more than one face of the carton.
Smaller windows can be incorporated into the printed surface and used to emphasize texture, color, or other detail. These smaller windows also created an exciting "sneak peek" effect and immediately signals to the consumer that the product is exclusive and high quality.
Interactive Elements
One way to get and keep a consumer's interest is by including interactive elements in the packaging. Hinged cartons containing two separate containers that are attached and can be opened like a book immediately invite the consumer to participate and engage with the packaging itself. This technique can also be coupled with an inside window to increase anticipation and generate excitement leading up to the reveal.
In today's digital world, unique codes can be printed onto product packaging for consumers to scan with their smart phones. These codes can then link to a webpage that provides more information on the product, a virtual demonstration, or even an online coupon they can pull out at the checkout stand.
Eye-Catching Visual Effects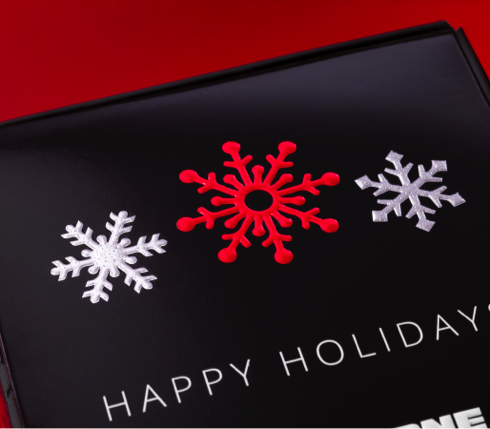 Both on press and off, there are a wide array of stunning visual effects, from coatings, embossing and foils to holographic designs that folding carton manufacturers can choose from. These visual effects can really enhance your packaging design. Stand out from the crowd with a pearlescent coating, micro etched stocks, or glittercoating. These and countless other effects can transform a simple folding carton into something truly remarkable.
When you work with a packaging team as innovative, experienced, and collaborative as our professionals at JohnsByrne, your imagination is the limit to what is possible in an interactive, engaging, packaging solution.