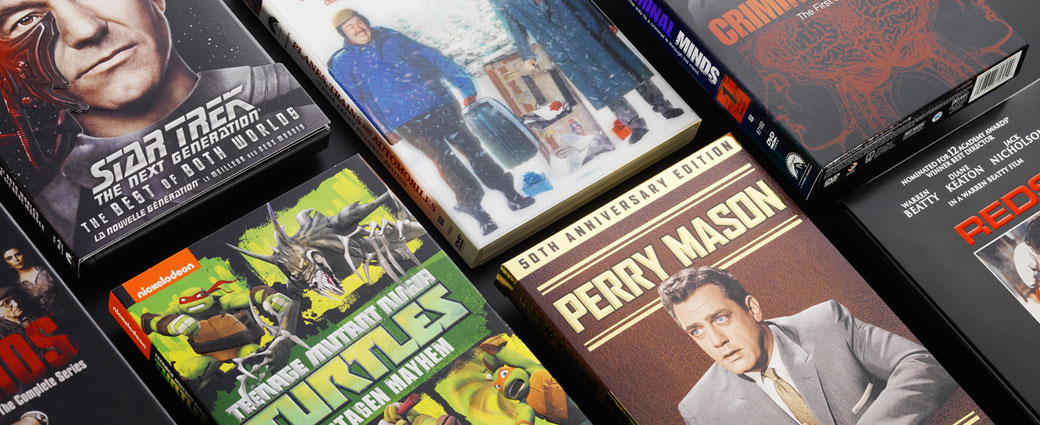 Are you looking for unique packaging design ideas for DVD and Blu-rays Discs? Despite the hit these entertainment delivery devices have taken in sales over the past few years, many brands continue to enjoy healthy profits selling DVD and Blu-ray Discs in retail establishments. With the right packaging design, the same benefits are available to you.




Why Is Creative Product Packaging Important for DVD and Blu-ray Discs?
Not long ago, DVD/Blu-ray Discs were the preferred delivery method for movies, television shows and other video content. However, with the recent proliferation of downloads and streaming services, fewer consumers are purchasing physical entertainment products. But not every individual chooses to utilize digital video services, and even those who do occasionally choose to purchase DVDs/Blu-ray Discs. Those continuing to add DVDs/Blu-ray Discs to their collections include:
"Super fans" seeking to add collectible DVD/Blu-ray Discs to their home libraries.
Those who prefer tangible copies of films and TV shows.
Those who are on-the-go or traveling and don't always have Internet access to stream entertainment.


With so many individuals purchasing and enjoying DVDs/Blu-ray Discs, companies utilizing the latest packaging innovations to set themselves apart continue to enjoy robust in-store sales.
DVD/Blu-ray Discs Packaging Ideas to Amaze and Inspire
When it comes to creative product packaging for DVD/Blu-ray Discs, countless options are available for imaginative brands. From visual effects to physical components, ideas for DVD/Blu-ray Disc packaging include:
1. O-sleeves. While using slip cases or "o-sleeves" is a given, a real difference can be made with how you decorate and design them. A vibrant, compelling, high quality o-sleeve can set a product apart.
2. Create a deluxe set. Your biggest fans (most of whom have likely already seen the contents of your DVD/Blu-ray Disc) are often looking for premium packaging when they seek to make a collectible purchase. Multi-disc sets with bonus features, gifts with purchase, commemorative booklets, and other features make a DVD/Blu-ray Disc well worth the cost.
3. Use a rigid box or slipcase. For a durable and distinctive DVD/Blu-ray, use clear plastic in your product's external package to enhance its appearance and protect it from the elements. Collectors and casual buyers alike will appreciate the added touch.
4. Incorporate hidden compartments. If you have an extra trinket, disc, booklet, or other item to include in the packaging, add a hidden compartment to make the experience fun for the consumer. The unique packaging design will surely become a topic of conversation among fans and not-yet-fans.
5. Use an embossed or custom foil pattern. Creating visual interest is key to grabbing shoppers' attention. Whether all-over or confined to a logo or image, multimedia premium packaging with foil or other embossing makes a package into a work of art.
6. Install a sound chip. Give consumers a preview into what they'll be experiencing by embedding a sound chip into the packaging. It will play a short section of music or another sound bite, entertaining the prospective buyer upon opening the packaging.
7. Use a dual-lock closure. For added security and quality, dual-lock closures keep DVD cases shut tight when their contents aren't in use.
Ready to get started on your unique new DVD/Blu-ray Disc packaging design? Let JohnsByrne help! Contact us today to begin your project. What characteristics set your DVD/Blu-ray Disc packaging design apart?
More Resources
---
Related Posts
---