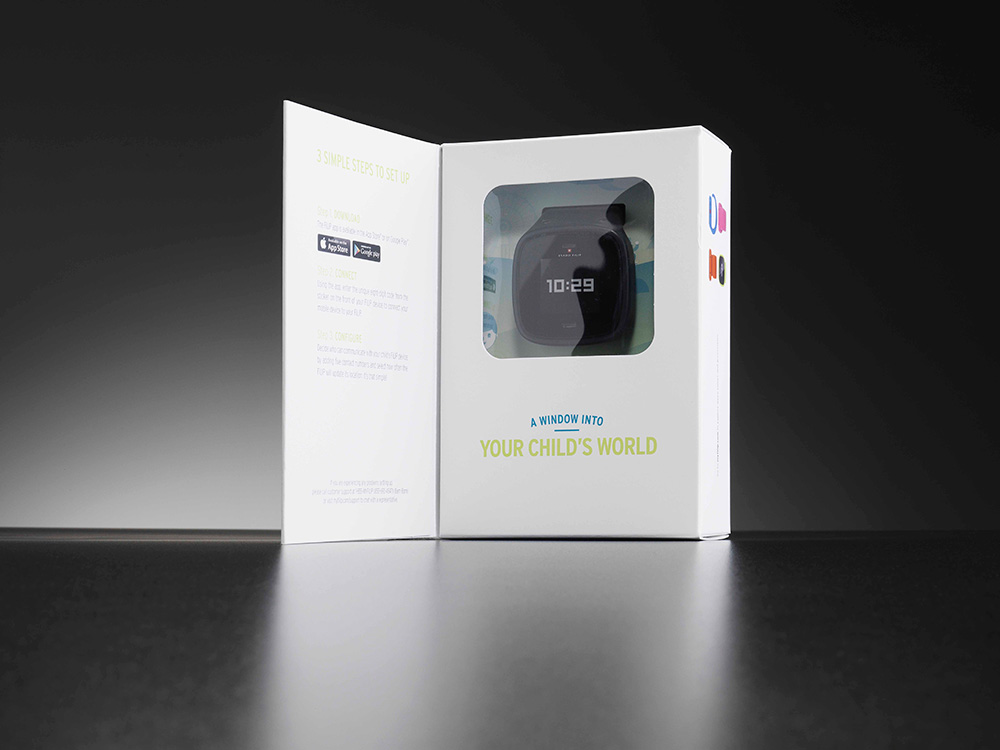 Today, wearable technologies are rapidly gaining popularity for many consumer demographics – including adults, children, and new parents of infants. From baby wearable devices that measure temperature to health watches that track fitness goals and sleep patterns, wearable tech offers countless solutions for a diverse set of needs.
Wearables are marketed as offering the best and latest in terms of innovation in what technology can do. Their packaging should be no different. Learn effective ways to design packaging for wearables that highlights those innovations through packaging features such as windows, unique structures, and engaging print techniques.
Use Modern and High-End Design Elements
Your wearable technology is advanced and high-tech — and you'll want packaging that reflects that. To do this, it's helpful to integrate modern and high-end design elements into your packaging that gives a glimpse of your product's cutting-edge features.
For one, a sleek structural design is a technique that will immediately show consumers that your packaging and your product is modern and advanced. A sharp-looking, two-piece box is a great option, as not only does it look high-end, but it also creates an exciting unboxing experience that is similar to opening up a gift.
Minimalistic packaging also looks modern and offers a component of luxury. This can be achieved in a variety of ways, including using a full flood coat of your brand's color or showcasing a sleek type and imagery of your product. Take Apple, for example. Extremely minimalistic, the Apple Watch packaging is known for its elegance and simplicity that is executed by a white rigid box with a blind debossed Apple logo and product name printed on the center.
Another way to incorporate modern, high-end elements into your packaging design are by using the following finishes and coatings:
Soft-touch coatings
Dull Varnish for a Matte Finish
Blind Debossing / Embossing
Holographic foils
Clear foils
Of course, you don't want to stray away from your brand in order to look modern and high-tech. However, incorporating some of these elements while staying true to your brand with elements like brand colors and imagery can help capture consumer attention.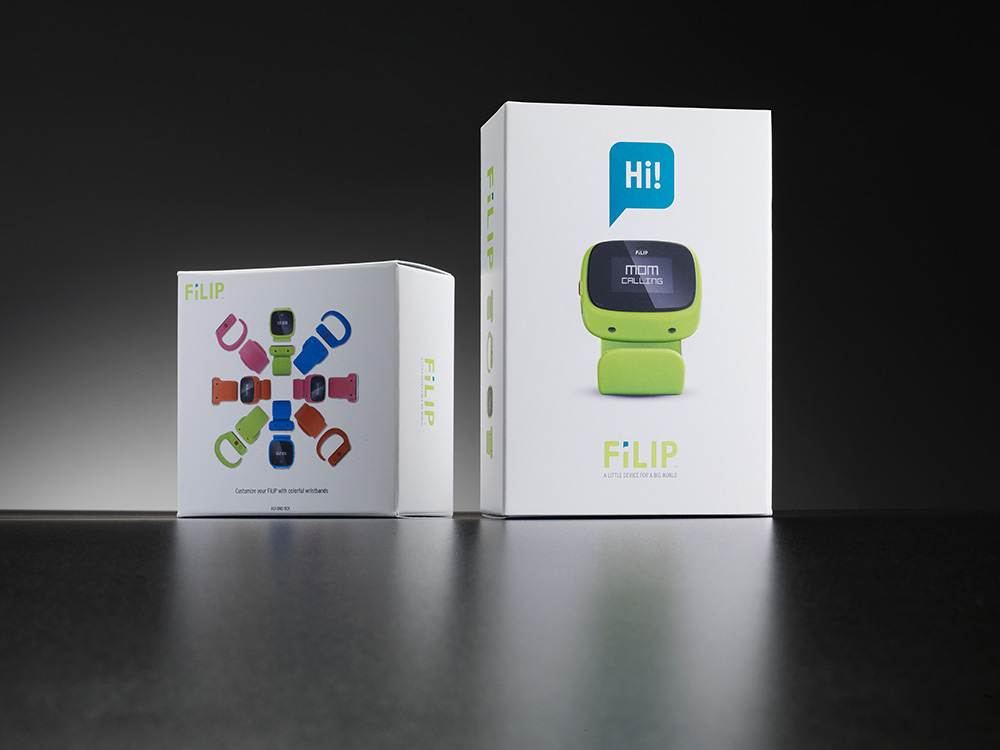 Allow Customers to Interact With Your Product
Consumer electronics tend to be a bigger purchase than everyday items. Therefore, consumers will put more consideration and research into the product before purchasing. Because of this, allowing customers to interact with your product in some way is ideal. This can be done in several ways.
Printed Product Image: Your brand can opt to show a visual of the product by printing a photo of the product on the secondary packaging.
Window Patching: Brands can also show the actual product with window patching. Window patching consists of creating a diecut window and then adding a thin, clear plastic layer to it. This gives customers a glimpse into what the actual product looks like and allows them to trust that the product they are purchasing meets their expectations.
Point-of-Sales Display: Before purchasing, it's also helpful to let customers interact with the product by touch as well – rather than just visually. A complimentary point-of-sales display can allow customers to see how the product features work and give insight into the product's user experience.
Create a Neat and Secure Packaging Design
Consumer electronics are seen as valuable and somewhat fragile. Therefore, your packaging must be designed to protect the product, as well as explicitly show customers that your brand is reliable with quality control through the packaging design.
This can be done with custom inserts that are perfectly fitted to your wearable technology. These inserts can securely hold the product to avoid damage, while giving your packaging an organized layout. When the customer opens the packaging, the product will be revealed neatly, making a positive and memorable impression on customers. This is especially impactful when there are multiple parts to the product (i.e. earphones that come with a phone). A vac-tray or custom die-cut inserts can display the multiple products in a pleasing way, rather than having the packaging look cluttered with too many disarray parts.
A great example of consumer electronic packaging that uses diecut inserts to create an organized display is the Evado Flip watch. Diecut inserts were created to hold the straps of the watch. This puts the watch in a neat and secure upright display that customers can see through the diecut window.
Start Your Next Project With Us
Ready to start on your next wearable technology packaging project? Contact our packaging experts at JohnsByrne! We'll work with you to create packaging that reflects your wearable technology – cutting-edge and innovative.
---
Related Posts
---