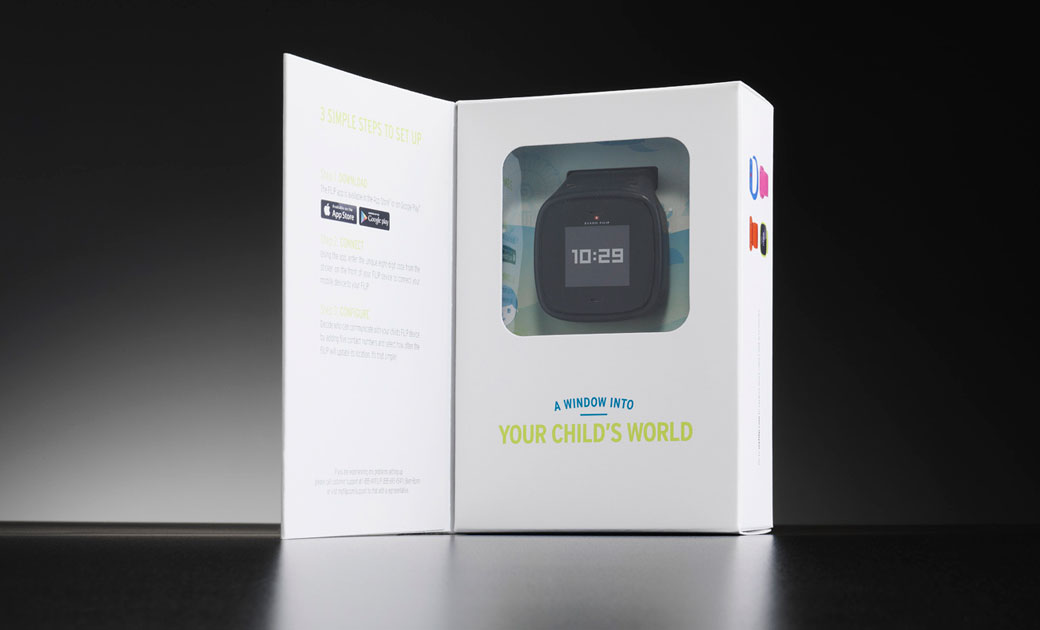 From smart watches to fitness trackers, wearable electronics are becoming the norm rather than the exception. With more wearable technology on the market, branding through packaging is an innovative way to differentiate a product from the competition.
The New Revolution
The number of new wearable gadgets seems to grow larger with every holiday season. Some products are in their first generation, while other companies are working on 3rd- and 4th-generation products and need new ways to set themselves apart from earlier versions of themselves and their competitors.
According to recent figures from GlobalWebIndex, 71 percent of 16–24 year olds want to own wearable tech. CMO.com indicates that wearable tech is a $700 million industry. With the ever-expanding wearable technology market, it stands to reason that packaging will become increasingly important, as well.




How can you create next-gen packaging for your next-gen wearable technology?




Fit the Product
With so many different devices, having a package that is unique to a certain product can set it apart. For a watch, packaging that performs multiple roles (such as having a charging dock serve as the display within the retail packaging) is just the kind of differentiated display that can set a product apart in a crowded market.
It's also worth noting the "simplicity movement" led by Apple. When marketing next-gen technology, it seems like simplicity is the desired aesthetic trait for wearable electronic packaging. Sometimes, it's not so much about setting yourself apart, but learning how to capitalize on existing consumer desires. In the end, only you can judge what category your product falls into.
For bracelets and armbands, consider packaging with different forms of vac-trays and windowing designs that tastefully display an upright visual of your product. There are so many different opportunities for tailoring packaging to the wearable technology market, but the key is to focus on engagement. When purchasing new technology, customers want the freedom to interact with the product in some capacity before purchasing. Often this requires a complimentary POS display to supplement the individual product packaging.
Use Color
The color of your packaging should be eye catching and innovative. Not only will you grab the attention of people shopping around a store display, but you will continually market your product when it is stored in a brightly colored display case. The color should complement and reinforce the brand image as well as set the product apart. Don't be afraid to use patterns on packaging as long as they aren't overwhelming or detract from the purpose of the product.
Substrate Materials
Use durable plastics or composites to package and store wearable technology. The material should be protective and attractive. Soft pouches may also be a unique way to store wearable technology. Find what other companies are using and try to change up the trend. Going into a store and seeing display after display of cardboard boxes can be exhausting, and a consumer will most likely drift to the area that has a unique or different packaging first.
Branding
If your packaging is not intended to store the gadget past the purchase date, focus on making a package that attractively reflects your brand. Apple packaging, for example, is instantly recognizable for its gloss-UV apple logo and matte box. Use textures and design elements to make your packaging a positive reflection of your company, rather than a utilitarian shell to protect the product.
Structural Packaging Design
For the technology sector in particular, structural packaging and multi-purpose designs tend to be a success in retail locations. Take for example, the Motorola Launch Kit, which featured a two-part hinged box with magnetic closure. It served a double-purpose of a countertop retail-display, as well as the product package that housed the phone.
Similar things can be done with wearable technologies. Multi-purpose pieces would work particularly well with next-gen watches, allowing customers to see the product up close by experiencing the value-add through high-quality structural packaging. The design of your package can elevate your product to the next level by enhancing its retail image in the marketplace. This element is a nice twist to traditional wearable electronic packaging and allows the product to come alive without a person-to-person explanation.
Nest the Packaging
Instead of only having one chance at grabbing your customer with the packaging, consider having specialty bags or boxes that the main package will rest within. Having nesting packages provides a unique sense of excitement because it can feel like opening a present. It also adds the perception of safety and product quality.
Innovative Ideas for New Technology
Contact JohnsByrne for more information about innovative designs for wearable tech. Our team is up-to-date on the latest trends for technology packaging and can help you create one-of-a-kind, quality packaging that will inspire sales and set a wearable electronic product apart from the competition.
More Resources
---
Related Posts
---