One of the greatest challenges facing cannabis growers/extractors and dispensaries in this age of increasing legalization is anticipating the many regulations are likely to go into effect, and developing a plan to streamline compliance with changing laws. As marijuana products are still illegal under federal law, even for medical applications, there are no overarching standards for marijuana packaging regulations across the country. Instead, laws are developed independently at the state and local levels, making it difficult for growers/extractors and dispensaries to stay up-to-date and ensure compliance with a diverse array of statutes.
With 8 new markets legalizing recreational cannabis products are slated to launch in 2018. This means 8 new sets of packaging and commercial rules and regulations most of which have yet to be disclosed to the cannabis industry who must be ready to adapt. In a diverse range of codes across different states, one item remains a consistent priority: child resistant (CR) packaging for cannabis products.
Child Resistant Packaging: What to Expect
While it is impossible to know exactly what regulations will be developed as new statewide markets emerge, looking at current laws in existing markets can give cannabis growers, extractors, and dispensaries an idea of what kind of regulations may be on the horizon. Even within the cannabis industry, regulations on child resistant packaging vary between different types of products and concentrations:
Distillates, Oils, Etc. Most cannabis oils, distillates, and concentrates come in a jar or container that already incorporates a CR feature – think, for instance, of medicine bottles that require you to press down and turn the lid at the same time. For products like these, with primary packaging that is child resistant, additional CR features are less likely to be required at the secondary packaging level.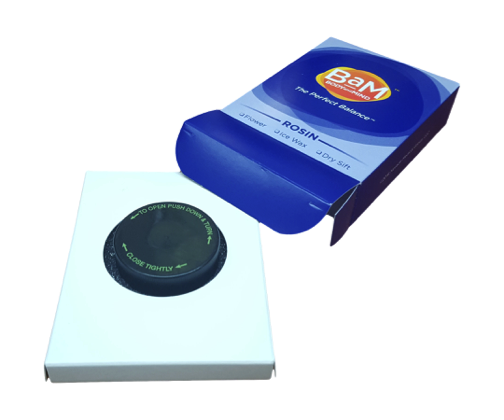 Cartridges for Vape Pens. Opinion varies from state to state on whether these cartridges, intended for use in vape pens, are themselves child resistant. In states that do not consider cartridges sufficiently CR, keeping them out of the hands of children will become the responsibility of the secondary packaging.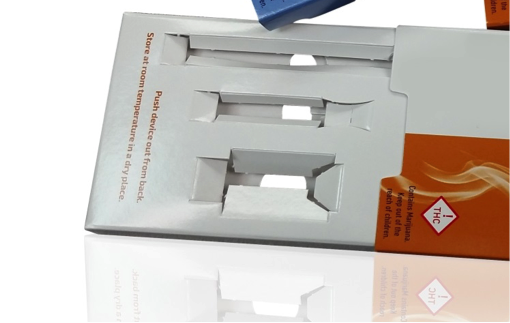 Cannabis-Infused Edibles. Edibles such as candies, baked goods, and snack products that are infused with cannabis are both the most likely to be inadvertently ingested by curious children and the least likely to have CR primary packaging. Many candies, chocolates, etc. can only be stored in plastic or foil wrappings, which are not child resistant, making it necessary to incorporate a CR element into the secondary packaging.
The Importance of Starting Now
Child resistant packaging solutions play an integral role in protecting consumer and child safety, and each new market that opens for cannabis products has its own regulations addressing the issue. While it is impossible to predict exactly how state and local lawmakers will choose to regulate CR marijuana packaging, cannabis growers/extractors and dispensaries can take a cue from existing markets to start formulating their CR packaging solutions. Waiting until the rules are defined and the market is open to start thinking about CR compliance will keep products off dispensary shelves longer while the brand struggles to play catch-up. Even if last minute tweaks are needed to ensure full compliance, starting the process now means launching sooner and staying competitive in an exploding market.
---
Related Posts
---