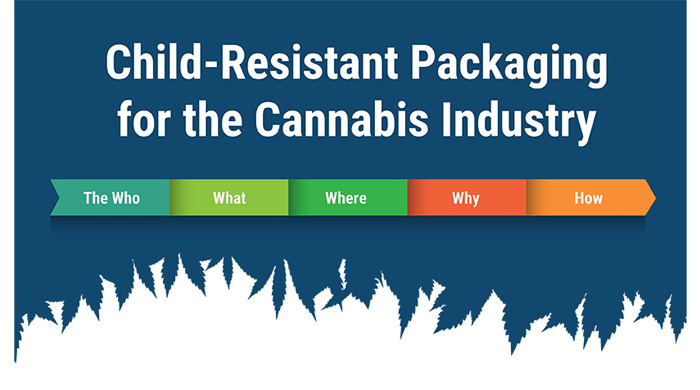 The cannabis industry is one of today's fastest growing markets. With estimates of sales reaching $20 billion by 2022, the industry is set to surpass established industries such as the tobacco industry. The market itself has grown tremendously, from figures in the thousands to figures above $50 billion.
With such high growth rates and an ever-expanding product line, cannabis manufacturers face a tall order when it comes to packaging and marketing their products.
Challenge #1 – Brand Recognition & Market Penetration
With hundreds of new players in the market, cannabis companies face a tough challenge trying to differentiate themselves, sending a messaging of quality, and making a mark in the market. Your cannabis packaging, often the first interaction consumers have with a brand's products, is key to developing and establishing brand distinction.
Challenge #2 – Speed to Market & Agility
With rapid changes to regulations and an ever-growing list of competitors, cannabis companies are not only faced with making a mark in the market but also entering the market with speed. With growing market saturation, cannabis producers are often as successful as their ability to quickly enter the market. Being able to enter the market with speed and adapt to growing regulatory and market changes is key to growth.
Challenge #3 – Child-Resistant Packaging Requirements
One of the key challenges for many cannabis companies is meeting child-resistance regulations. Child-resistant packaging, or CR packaging, is intended to keep children safe. Basic requirements of CR packaging include:
Opaque appearance
Resealable feature
Informational labels
Unattractive appearance for children
A CR Solution that Meets all Challenges
Faced with multiple challenges, cannabis companies are left with few options when it comes to a CR packaging solution that meets industry regulation standards as well as creates a distinct brand image. Many existing packaging solutions are plain, undecorated and do little for creating an impactful brand image.
At JohnsByrne, we understand this challenge and have developed a CR solution that meets all challenges. Our EPIK™ LOK CR solution, with more than three years in development, is a new way for cannabis companies to think about their packaging options.
From achieving brand recognition to promoting customer loyalty, all while adhering to local and federal guidelines, cannabis companies face many challenges in packaging and marketing their products.
Discover how our EPIK™ LOK solution is raising the bar on cannabis packaging. See our full infographic for details!

Embed this infographic on your site
<a href="http://johnsbyrne.com/blog/cannabis-industry-packaging-challenge/"><img alt="Johns Byrne – Child Resistant Packaging for the Cannabis Industry" src="http://johnsbyrne.com/wp-content/uploads/2018/12/Child-Resistant-Packaging-for-the-Cannabis-Industry.jpg" /></a>
---
Related Posts
---