This month's Expert Series brought us to veteran Account Executive, Ken Bertrand.

Pressing the limits on what's possible in print and packaging is what JohnsByrne is all about. This week we sat down with Ken Bertrand, Account Executive at JohnsByrne to discuss challenges in packaging.
With more than ten years at JohnsByrne, Ken has worked with a variety of clients in different industries to create impactful packaging.
Here's what he had to tell us about common challenges in packaging.
Q: What is the biggest challenge when working on packaging projects?
Ken
A.Finding the right balance between elegance and functionality can be a challenge. Clients are looking for creative packaging designs that grab consumers' attention and drive sales. At the same time, they're looking for a functional design that meets durability and fulfillment requirements. A simple box may be functional but not elegant.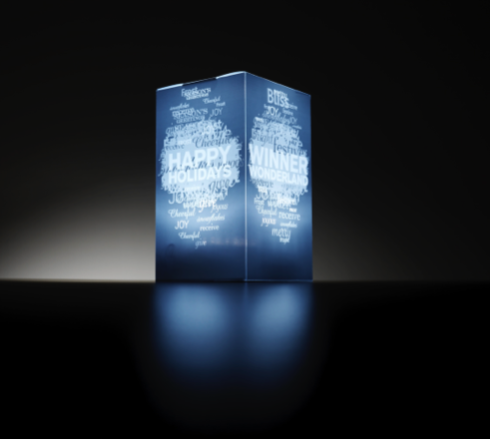 This requires unique creativity and experience that only printing experts can deliver. At JohnsByrne we're very lucky to have an amazingly creative design team that can deliver on both looks and functionality.
Q.What's the most important thing you need to know before creating packaging for a client?
Ken
A. Understanding the client's business is critical. You have to know their products and their market before you can start creating any type of packaging. Knowing the material of their primary packaging and other product characteristics is important for determining the best packaging. Knowing how customers handle the product is also critical. Take spirits packaging. By nature, they are much heavier than other products. The fact that they are made of glass also makes them extra fragile. These details, small as they may seem, are crucial for developing functional packaging that meets the product and consumers' needs.
Understanding the business and the consumers is key to developing packaging that delivers on all fronts.
Q. How do you solve for the elegance vs. function vs. cost challenge?
Ken
A. It's truly a balancing act. Creating elegant packaging that is durable and adequately protects a product is only achieved through experience and creativity. Our structural design team is great at finding elegant designs that are just as durable as any sturdy brown box. Being able to create a design that is equally functional as elegant is not easy feat.
When it comes to the cost challenge, it's not really a question of cost. It's about what we're trying to deliver. If you're looking for a packaging design that will be impactful and truly one-of-a-kind, we can deliver that premium packaging concept. You can be sure that our end product is going to be visually impressive, functional, a true reflection of the brand and unique. I like to coach our clients on what they're looking for and then work with our team to achieve the look they want within their budget. That's where looks, function and cost all converge.
Q.What's the best approach to delivering on these challenges?
Ken
A. A team approach. At JohnsByrne, we work collaboratively–from design to client services all the way through production to deliver our best work. This allows us to create efficiencies and better quality.
Come visit us soon for another Packaging Experts series entry! Contact JohnsByrne today to discover the latest in print and packaging innovation!

---
Related Posts
---