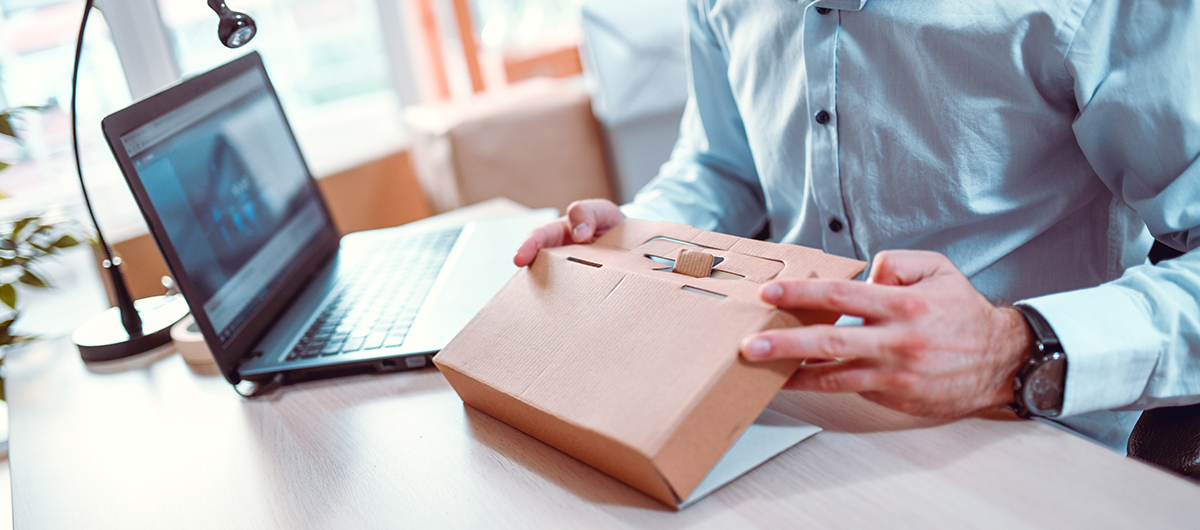 When you think about it, creating a truly successful package is very much like designing a performance luxury car where aesthetics meets engineering. The design process is a collaboration of a team with a perfect mix of engineering and creativity. At the end, the customer won't know about the design journey from concept to production. All they will think is . . . WOW. And that is not only what drives the Structuring Engineering team at JohnsByrne, but what produces industry-leading and award-winning designs.
So much falls under the category of "Behind the scenes… all the stuff you don't see." Fail anywhere, miss a step, understand the client incompletely or lose sight of any consideration and the result is, well, simply not what it could have and should have been.
Structural Engineering for Custom Packaging
With that in mind, let's talk about the best way to make a best-in-class package… at least, according to the Structural Engineering experts at JohnsByrne. And oddly, creating the perfect packaging starts with thinking about the end.
"It begins by designing with the end in mind," according to Mike Drosos. "That is, integrating every consideration or concern – intended use, brand standards, budgets, sustainability, cost efficiency, manufacturability, size/weight and shipping costs, supply chain issues, etc. – in a single, intentional package design that addresses everything."
For some, it sounds like a pretty tall order. But, for JohnsByrne it is not!
With over 100+ design requests for 60+ projects in the house at any given moment, how does JohnsByrne manage all this with highly successful results?
8 full-time structural engineers, with an average tenure of 15 years, together representing over 100 years of graphic design and packaging experience… not to mention multiple awards for innovation. And with all that relevant expertise in the room, uninhibited collaboration yields structural design solutions that happen faster.
This unmatched talent is surrounded by JohnsByrne's singular, vertically integrated packaging production facility just outside Chicago, featuring the most extensive printing and manufacturing equipment available. Where everything required for true end-to-end, single-source package production operates under one roof, from Ink Lab to Limitless Pressroom, and from folding and gluing stations to fulfillment. And all under our detailed ISO 9000:2015 quality system road map and workflow.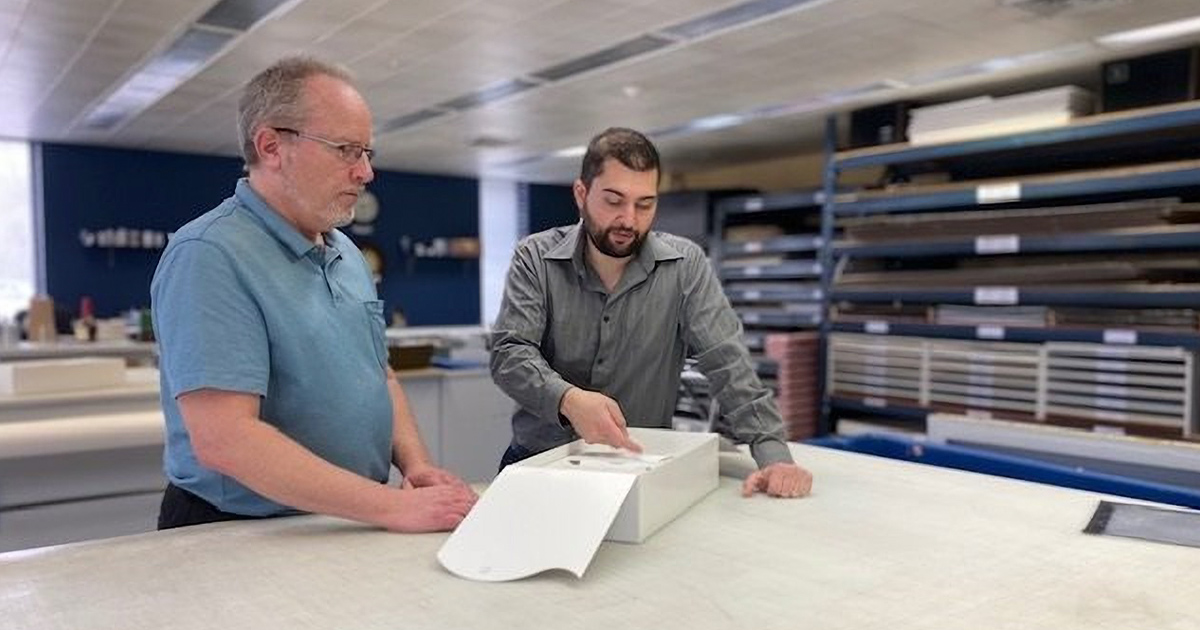 Packaging Designed for Manufacturing and the "Wow" Factor
Not only can JohnsByrne Structural Engineers design for client intention, creative problem-solving, and consumer "Wow Factor," they can design for manufacturing. They validate every design at multiple stages with the people who blend the ink and run the presses to assure it's manufacturable with the highest possible efficiency in our facility. The designers of the packaging literally walk out and talk to the people who actually make it. And every other step of the way is in agreement – estimators, operators, and fulfillment.
This means when JohnsByrne delivers a rendering, you can be quite certain we can manufacture it as designed, with a maximum degree of automation vs. handwork. Which is a very good thing for speed-to-market. And budget.
And think about it: if JohnsByrne can leverage this caliber of collaborative structural engineering against brilliant graphic design (yours, ours, or preferably both) to achieve one-of-a-kind consumer experiences that also check all the boxes for cost-effectiveness, timeliness, and integrity… what's not to love?
Of course, this is a dance we don't do alone. Our customers are heavily involved in the process, an "onboarding" to understand client mission and vision, brand standards, quality manuals, and sustainability targets, and to grasp budgets, timelines, and expectations. Most importantly, to encourage early involvement… so we can genuinely understand the problem and provide the thought leadership necessary to solve it.
And we do. With ideation and mood boards. Packaging development concepts and prototypes to evaluate and choose from. And from there…
Engineering analysis
R&D/rendering
Whiteboard prototyping & substrate analysis
Packaging audits
Multiple rounds of full-scale whiteboard samples
Drop tests/ship test analysis
Production costs and operational plans
CASE STUDY: Cleaning and Wellness Kits
For one of the largest online environmentally friendly/wellness shopping clubs in North America, JohnsByrne was tasked with creating "starter kits" for a variety of eco-friendly cleaning products, all of which are shipped direct-to-consumer. These pieces had to be attractive and withstand shipping.
Five ideation/mood boards followed by no less than five package development options:
A two-piece SBS telescoping outer box with three inner trays plus inserts featuring ledges and die cuts to hold spray bottles and refill bottles securely together.
A corrugated front lock mailer box with a single shelf/diecut insert, again securing refill bottles under the larger spray bottles.
A design featuring a corrugated outer box with a handle containing modular SBS inserts holding the products in a side-by-side configuration.
An SBS outer sleeve holding two slide-out inner trays, one for spray bottles and one for refill bottles and color-coded collars.
A single-bottle design, featuring an SBS outer sleeve and inner box with book-fold flap that opens to reveal color-coded bottle collars.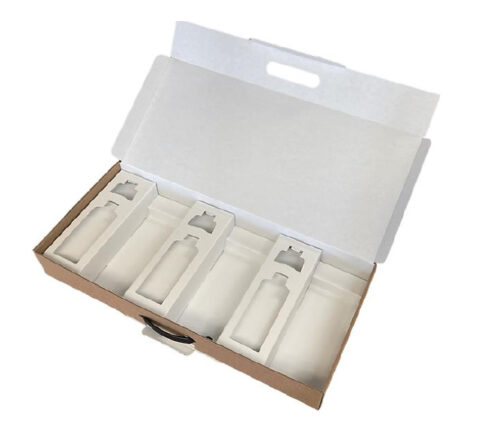 All 100% recyclable, 100% paperboard (using FSC / post-consumer waste) eliminating plastic/vac foam trays. The end result was a mix of functionality, aesthetics, ideology, and form. Not every company can accomplish all that.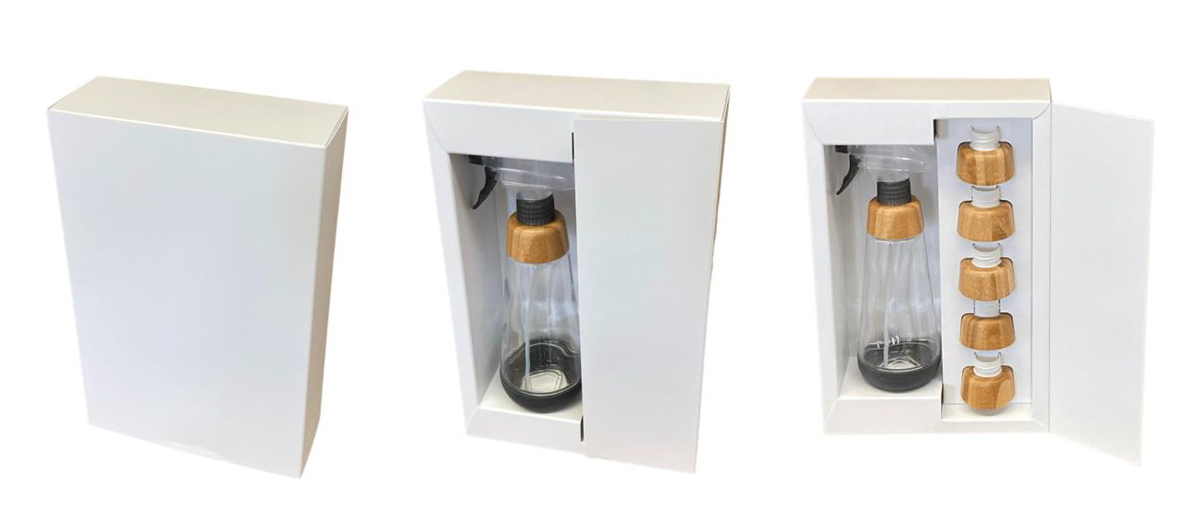 This is at the heart of the JohnsByrne advantage: more long-tenured Structural Engineers, genuinely passionate about continuous improvement and client success, surrounded by state-of-the-art production facilities that promote end-to-end ownership, collaboration, and exhaustive quality control. People and skillsets second-to-none. For every client. On every project. Every day. Ready to get started on your next project? We're ready to make your packaging memorable and amazing. Contact us today.
---
Related Posts
---