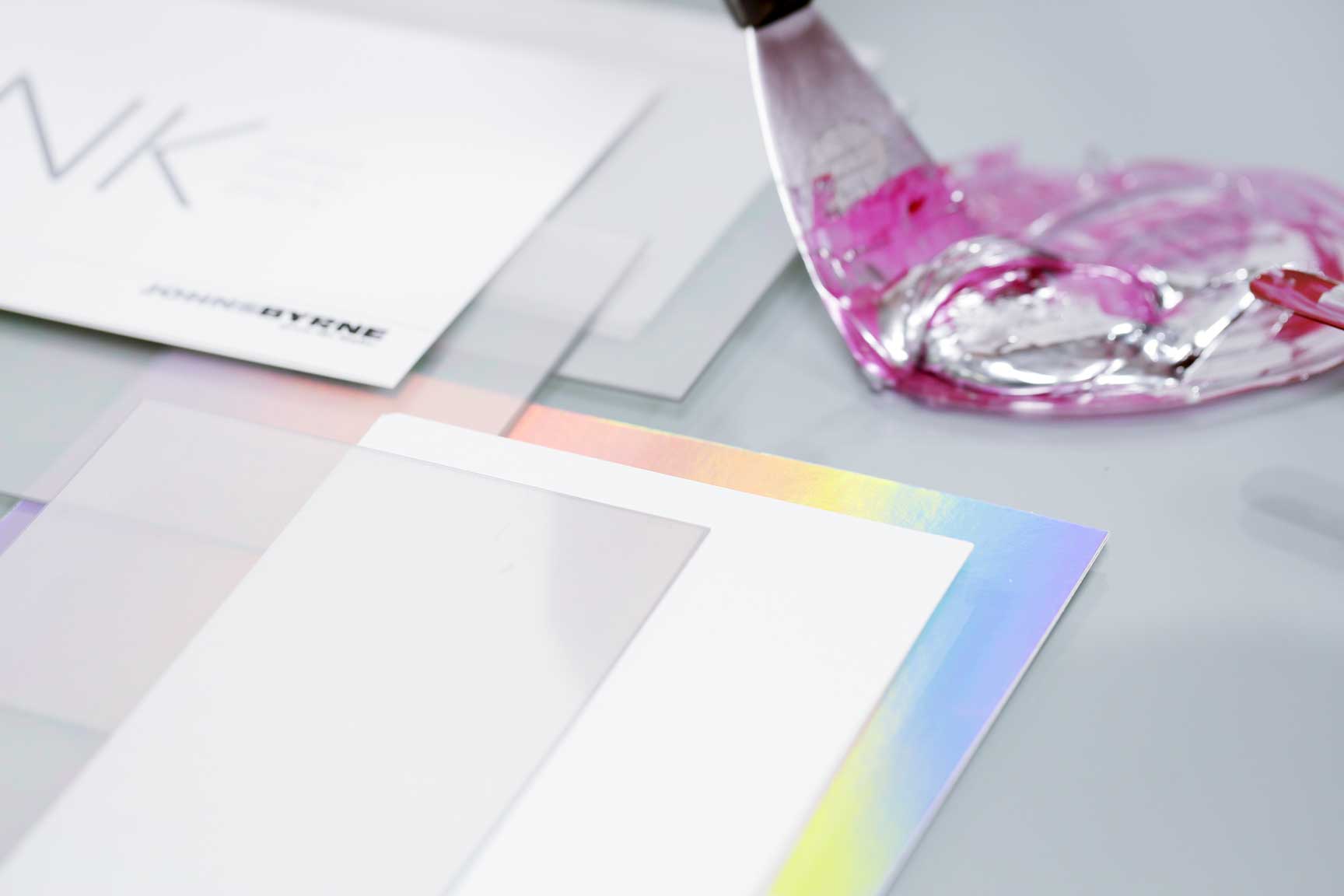 Metalized decorating techniques give your packaging a unique, sophisticated look. The unmistakable gleam, visible even on crowded store shelves, is a great way to catch the eyes of your customers. Because shiny metals are often valuable, it also creates a subconscious association that whatever inside the package is valuable too.
If you plan to create this look for your packaging, you might find yourself at a crossroads. Hot foil stamping and metalized inks are two of the most popular options. But they're completely different processes – with different effects to match.
How do you decide which technique is right for you?
Let's talk about that now!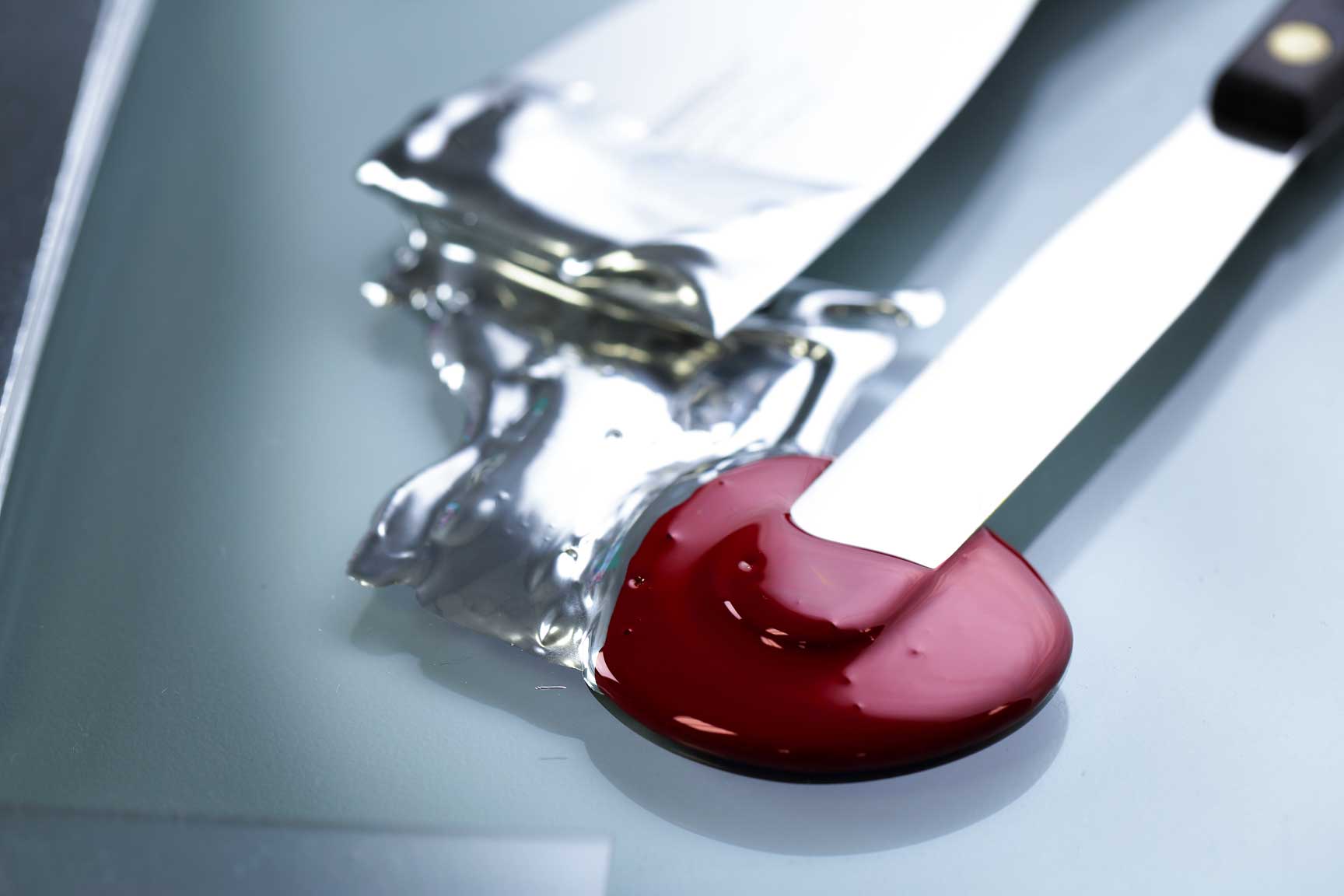 Hot Foil Stamping
Hot foil stamping is one of the oldest known methods to create metallic finishes. That long history has allowed ample time for technical advancements. You can stamp a wide range of reflective areas – from large surfaces to extremely fine details.
How does it work?
It comes down to heat and pressure. They work together to transfer thin coats of aluminum and color directly onto your paper stock. The heat activates special adhesive coatings that adhere the foil to your packaging permanently.
Benefits:
Environmentally friendly. A study from the Foil Stamping & Embossing Association (FSEA) tested foil-decorated paper and board and found that both hot and cold foil stamping processes were recyclable and repulpable. This is a great advantage if you're marketing to environmentally-conscious buyers.
Creates a texture effect. Because hot foil stamps are applied directly on top of printed materials as a separate element, they create a smooth, metal-like feel. This engages consumers' sense of touch, demanding to be picked up and touched. Foil stamping directly to embossed elements enhances the effect.
Metalized Inks
Metalized inks are created by adding real metal particles to a special type of ink. These particles, when printed on your packaging, reflect light and give it a unique shine.
One of the biggest differences between metalized inks and hot foil stamping: metalized inks are applied early in the printing process. It might take multiple coats to achieve your desired look. Afterward, you'll coat the ink in some kind of finish (lamination, varnish, etc.)
Pros
Better for subtle and understated effects. Because metalized ink is applied early in the printing process, then covered with a finish, the result is less dramatic than foil stamping.
Works well with fine details. Metalized inks are applied early during the printing process. It's easier to showcase fine details than it is with foil stamping because, in that process, designs are cut from foil stock afterward.
A wide color variety. Because metallic ink is a mixture of ink and real metal particles, the options for tweaking are practically endless. This gives you a wider range of colors to work with than you'd get than foil stamps.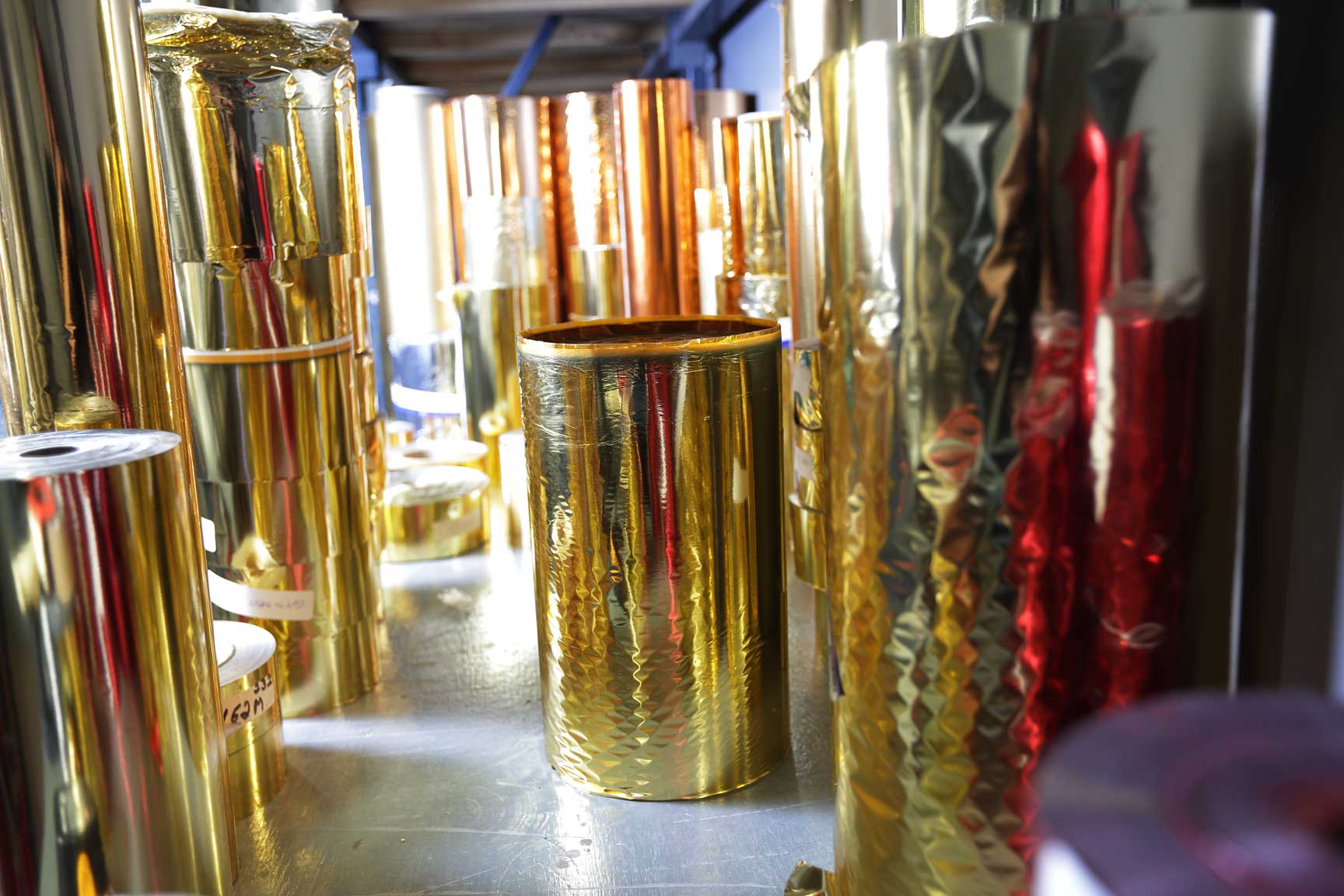 Making the Best Choice
When deciding between metalized inks or hot foil stamping, keep area coverage, cost, speed to market and your company's schedule in mind.
If you're looking to reduce waste and maximize your foil area coverage, hot foil stamping might just be the solution for you. Hot foil stamping utilizes the majority of the foil ribbon by indexing small increments and therefore reduces waste.
Metalized inks tend to be more of an affordable option than hot foil stamping. So, if you're on a budget, metalized inks might be your best bet.
Lastly, remember your schedule. Make sure to do research on which solution will be the speediest to the market. Falling behind can cost your company invaluable revenue.
These are just a few of the many factors in deciding between hot foil stamping and metalized inks. JohnsByrne is a great source for deciding what print is best for your product. Our award-winning custom packaging solutions are the best in the industry and we're more than happy to help you decide on the perfect packaging solution.
Partnering with an experienced printing and packaging expert will help you make the best decision possible. Here at JohnsByrne, our team has extensive technical expertise with hot foil stamping, metalized inks, and a wide range of other effects to wow your audience.
---
Related Posts
---