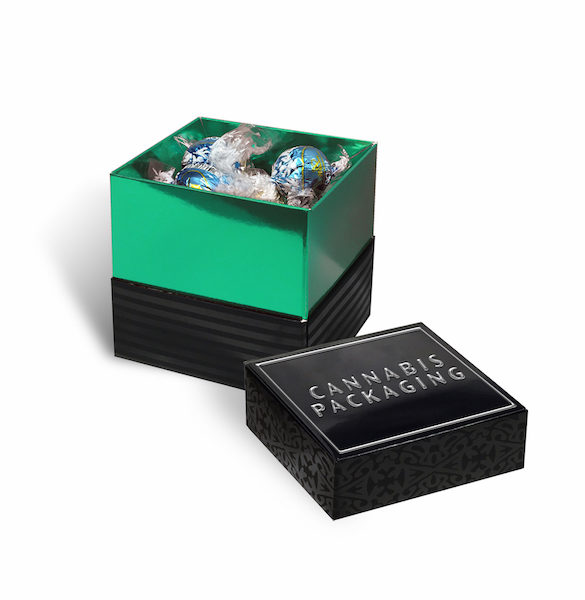 With cannabis products becoming legalized in several states for both medical and recreational use, a new market has emerged. Extractors and growers need to compete in a market that is quickly becoming saturated with new entrants must establish themselves with a clear brand image and message. Packaging of cannabis products is the most effective vehicle for defining and promoting your brand, and may be your only legal advertising option for some time. Seeing an appealing external package on a dispensary shelf is typically the first way a potential consumer will contact your product.
Establishing a Clear Brand Message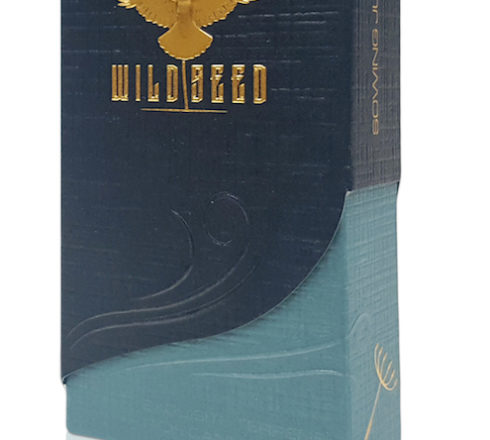 As a supplier, branding your products clearly and consistently helps you to establish an identity around which to cultivate a loyal consumer base. One of the most effective and customizable cannabis packaging options that allows for the development of a distinct brand appearance is the folding carton. Folding cartons, which can be made of either paper or plastic, ship as flat cutouts that are then assembled onsite to be filled with product. A clear brand image can be established and reinforced by focuses on these elements:
Color Selection. Sleek white containers tend to be associated with the medical and healthcare fields, while shiny black packaging can lend an air of luxury. Browns, greens, and other earthy tones are associated with more natural, unrefined products, particularly in a matte finish, and may appeal to consumers who tend to shop organic. Any color selection can become an integral part of your brand if it is consistently incorporated into your marijuana packaging and makes your products easily recognized on dispensary shelves.
Content and Placement of Text. When a customer is perusing dispensary shelves, you only have their attention for seconds, so the text featured most prominently in your cannabis packaging should convey your brand message clearly and concisely. What are the most important attributes of your brand, and what is most important for a consumer to know?
Incorporation of Clear Plastic Windowing. In the world of opaque packaging solutions, clear plastic windows allow for the showcasing of the product inside, and let the consumer see the product before making a purchase. In can be used to highlight a specific attribute or detail of the product, and can help in establishing trust with your brand.
Required Packaging Information. Cannabis laws are still in the early stages of development and are subject to change. It is imperative that your products comply with all applicable state and local laws, and include all required information on your packaging. Details on the cultivation and origins of the cannabis can also aid in establishing trust with today's informed consumers and providing assurance of quality and purity.
Cannabis Packaging as a Marketing Tool
The cannabis market is still in its early stages, and as more states come online, is predicted to explode. New cannabis consumers are not yet familiar with the selection of brands available. This creates a unique opportunity for new brands to establish themselves and develop a consumer base through clear and consistent branding. Packaging is one of the most important tools to make your brand stand out, and the packaging experts at JohnsByrne are here to help.
---
Related Posts
---