Every major industry has a few big names that stand out from the crowd, control large shares of the market, and traditionally set the trajectory for how things are done. The health and beauty sector is no exception, but an interesting trend has recently been emerging that the big-name corporations are no longer the ones on the front lines of experimentation and innovation in packaging: increasingly, mid-size health and beauty companies are pressing the limits and setting new trends in packaging.
Everything to Gain and Less to Lose
One reason that mid-size companies are more likely to experiment with exciting new packaging solutions is that they are still working to establish themselves as a competitive contender in the industry. In the drive for market share gains, mid-size companies are more willing to take risks and invest in new ideas that may or may not hit; with more and more mid-sized and emerging companies entering the market, the need to stand out from the crowd provides a significant incentive for pressing the limits in packaging design. Smaller infrastructural demands for these mid-level companies also mean a greater share of money available to invest in revamping their packaging strategies.
Larger, more established companies have less incentive to innovate, and may even face heavy pushback when it comes to trying new, daring approaches to packaging. With large market shares already established, these larger companies have much less to gain from packaging innovation, and much more to lose.
Big Corporations Locked in by Budget Constraints
As companies grow, their room to innovate and experiment often shrink. Global and corporate demands necessitate stringent budget measures and cost-reducing practices year after year to keep the bottom line healthy. Demands for annual cost reductions lock these larger companies into their current trajectory for packaging, even if the team on board wants to innovate and try something new. When they do make changes to their packaging strategy, the changes are typically very small and spread over a longer period of time; drastic or sudden changes are unlikely. Incremental shifts to colors or other packaging elements may occur, but larger companies have neither the budget allowances nor the incentive to approach packaging from a truly new and innovative angle.
It is worth noting that baseline packaging for these large industry leaders is already of a high quality – they aren't using lower end packaging solutions, but rather high-end methods that remain relatively static over time.
Companies Taking Risk and Becoming the Trendsetter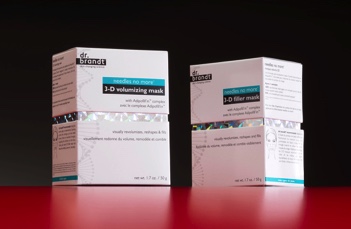 The reluctance of larger health and beauty companies to innovate their packaging designs has provided mid-size counterparts with an opportunity to break into the market with new and exciting approaches to beauty product packaging. The companies that are currently able to find their place as trendsetters are hitting a "sweet spot:" thriving comfortably in their segment of the market, without growing to the point where infrastructural demands increase substantially and corporate profit margins begin to dictate decision making.
---
Related Posts
---