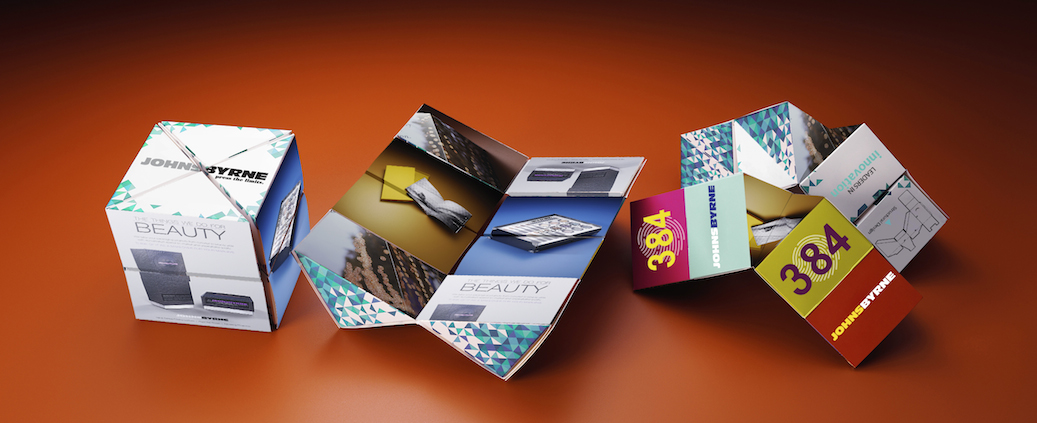 If you're looking to launch a business or improve on your existing one, a good marketing plan is essential. To create one, you'll have to closely examine your current business practices and make the necessary changes in the direction you want. The five P's of marketing (product, price, promotion, place and positioning) can help you do that.
Marketing Mix
The five P's of marketing are often referred to as the marketing mix. The original concept was first developed by American marketing professor EJ McCarthy more than 40 years ago. It was designed to outline a balanced mix of marketing activities that each marketing plan should take into consideration. Today, the term is still used to make important decisions that lead to the implementation of solid marketing plans. The approaches used have evolved over time, especially with the increased use of technology.
It boils down to this: if you have a product or service, priced correctly for your market, at the right location, with great promotion to communicate your offerings to your target customers, then you will achieve success.




Here at JohnsByrne, we believe there should be an additional P added to this mix: Packaging. We consider packaging to be a form of art. Our in-house team of structural designers and project managers, as well as our unique, end-to-end manufacturing process can turn your ideas into packaging realities. When it comes to selling your product in a crowded market, it's important to understand how packaging fits into each segment of your marketing plan. The more you know, the better you'll be able to shape your product to the targeted audience.
With that in mind, let's examine the five P's as they relate to packaging:
Product
The entire point of your package is to house, protect and showcase your product. You want to appeal to target customers as they're walking down an aisle, and you want to motivate them to pick up your product. You must accomplish this in less than two seconds, from as far away as ten feet. That requires nothing less than maximum shelf impact, which includes (but is not limited to) bold, clear colors, simple graphics that relate to the product, and large, readable typography.
Price
Price is a form of product positioning and communicates perceived value. Good packaging designs should communicate the business' unique set of values and attract customers who share those values. For example, Macy's department stores are positioned as upscale and fashionable, but a good value for higher-income shoppers. Clothing boxes are made from the more costly white, glossy stock on both sides, and embossed with the familiar red star logo. This upscale look contrasts with other department stores that target middle-income shoppers, such as Kohl's. Their clothing boxes, which are only available during the holiday season, are unbleached brown stock on both sides with a plain printed logo and no embossing. But that design and structure is appropriate for their target market. It could be a disadvantage for that store to have the same package box as Macy's because it may give the wrong impression to their more price-conscious, middle-income customers.
Promotion
Chances are, you've probably been tempted to buy a product just because of the attractive packaging it came in or because it stood out from other comparable products. Research shows that packaging alone can escalate a product's visibility, which can make it more sellable and promote brand awareness. Not only that, but a package can provide a wealth of information that can draw consumers to a product and help them make the decision to buy. For example, many consumers admit to buying Voss bottled water for its sleek, reusable glass bottle, perhaps more so than for the taste of the water inside.
Place
Packaging can also help establish your place in the market. Product packaging is also a great place to show consumers how your product will benefit them. This can be done through a message, images or a guarantee printed on the package. Packaging can help sell and market products because it allows you to provide detailed information to the consumer who may be looking to buy. Nutrition information, product measurements, instructions or the purpose of the product can help consumers decide if the product is for them. In the case of new products, packaging can help with brand identification. Consumers may see the new product that is produced by a brand they know and love, and they will try it just because it's made by that brand. Using the same logo as another product in your brand may call the consumers' attention to the new product, and they'll be more apt to buy it because it is familiar.
Positioning
Packaging can help your brand or product stand out among others in its class. A good design will only attract attention if it's made with quality materials. Often, consumers pick up products to get a better look. How the packaging feels will play a big part in whether or not someone buys your product. Think of it this way: you want the quality of your package to reflect the quality of your product. If a consumer sees how much effort you put into the packaging, they will assume that much, if not more thought went into developing the product.
The old saying "If it isn't broke, don't fix it" doesn't apply to package design. Because design trends are constantly changing and it's important that your packaging stays current to grab consumers' attention. Consumers are looking for designs that look new. Staying current also means listening to what buyers have to say about your design and making modifications to accommodate changing trends.
For product packaging that shines, JohnsByrne has you covered. Our packaging is innovative and one-of-a-kind. It's designed for the specific needs of your company, and we don't create the same product twice. Our design concepts get noticed. Contact us today and let's talk about how we can help elevate your brand or product.
---
Related Posts
---