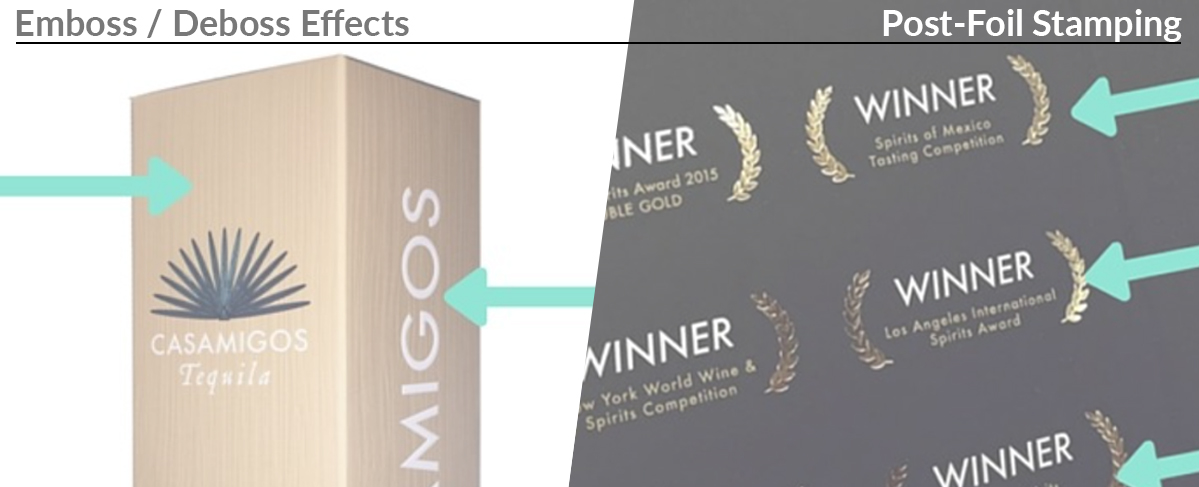 "So, can you run real wood through your printing press?"
After 60+ years in business, we've fielded a few unusual, perhaps outrageous, requests from customers about what's possible.
The question about wood? That's a real one, and as good a way as any to kick off an explanation of why, if you can imagine it, we can put it on a press.
Cost-effectively.
In fact, printing on wood wasn't the only challenge put to us over the years. This means that during that time, we've conducted our own share of chemistry experiments, engineering brainstorms, and even around-the-world sourcing searches for special materials to say yes to customers when others have said no.
For that wood project, it came from a leading collectible sports card manufacturer. JohnsByrne had a long history with them, creating card series that pushed the envelope in terms of materials, effects, and unique packaging designs. In this case, for a collectible series called "Lumberjacks," could we print wood cards to mimic a wooden baseball bat?
Of course, we didn't know – no one knew. Also, of course, we said, "Ok, let's try it." We uncovered a special material of African Ash wood, imported it, and started tinkering. We discovered that while very thin wood curled on press, laminations of 16pt wood and 14pt. backer board could be run through the press in a stable fashion in 28×40 sheets printed, stamped, and numbered on the back. A second series, "Knothole Gang," soon followed. Along with this magic on wood – we also produced cards stamped out of actual leather. Cards embedded with tiny bits of team jerseys and other mementos. Cards with mylar inserts to mimic 35mm transparencies. Someone actually put one of these in a projector.
Can You Make Unique Custom Packaging Part of the Routine?
Fast forward a couple of decades. Nobody would be insane enough to do it that way with today's technology; you'd simply simulate wood via specialty coatings on-press. And we do, of course.
But the point is, our historic ability and willingness to take risks, to do what competitors said we couldn't with current technology (whatever it was at the moment) and hit home runs, was the invaluable experience upon which we've built "The Limitless Pressroom…" and the teams of imaginative engineers, designers, press operators, and staff that have become innovative thought leaders in the industry.
You might not think of a pressroom as a laboratory – but we do! And that's why we bring such high levels of innovation to our customers, combining art and technology to create multisensory brand experiences for the consumers who touch our customers' brands. Adding value – and brand value – utilizing JohnsByne's singular press technologies to create a new material out of coatings and paper, then print on it, then finish it, all in one pass, all on one line.
The challenge is to imagine and manipulate unique sequences of coating, printing, and drying to create never-before-seen product packaging. As one example of simulated wood effect creation, for CASAMIGOS Tequila (co-founded by George Clooney and Rande Gerber) we offered the cost-effective options needed to deliver a gift box set for three flavors of their "best-tasting, smoothest tequila around."
First step: pre-foil stamping silver foil to each sheet. Following pre-foil, the sheets were fed into our one-of-a-kind Press384, leveraging the 15 units and its signature in-line one-pass technology. We printed four colors, plus 3 spot PMS colors. The first coater applied the soft-touch matte coating, while the 8th print unit applied the varnish. The last coating unit applied spot UV coating. All of this took place in just one pass through the press.
After running it through Press384, we post foil stamped, and then applied an emboss-deboss technique to create the wood grain pattern with the feel of peaks and valleys meant to engage the end user's sense of touch. Finally, it went off for die-cut, fold, glue, and shipping.
The final post-press treatment was a small area of foil stamping of the laurels. Keeping up with the market and staying ahead of the competition is crucial for any brand, and the CASAMIGOS gift box set appeals to multiple consumer senses in order to achieve it.
Specialty Packaging Becomes Truly Special
Of course, everybody touts their own tech, such as UV coatings cured on-press, for example. Again, JohnsByrne pushed the bleeding edge in that technology long before the UV press was perfected… hanging clotheslines in the pressroom to hang the plastic out to dry. It's the experience behind the tech that allows you to apply it in ways that make the magic… and doesn't bust the budget.
And when it all comes together, you get blockbuster packaging befitting blockbuster events. Like the "10 Commandments Anniversary Collection 6-Disc DVD Combo Set" for a major studio. An "unboxing experience" that "parts" like the Red Sea, revealing an inner box in the shape of the two tablets given to Moses by God, which open to reveal the DVDs in plastic swing sleeves. Also enclosed: a hardcover book of production photos and stories, and an envelope of original costume design sketches. An unboxing experience fit for a Pharoah. (You can watch the unboxing here – and relive a bit of the drama of the movie itself.)
Every day, we're finding ways to add value and elevate the brand. So it doesn't have to be a "crazy idea" to deliver crazy-good brand impact for your own product. Visit our portfolio gallery to see dozens of examples of innovative and creative package concepts that pressed the limits of innovation, quality, and magic to bring these products to life.
Download 9 Hottest Packaging Trends to learn more about what JohnsByrne can do for your packaging project
---
Related Posts
---