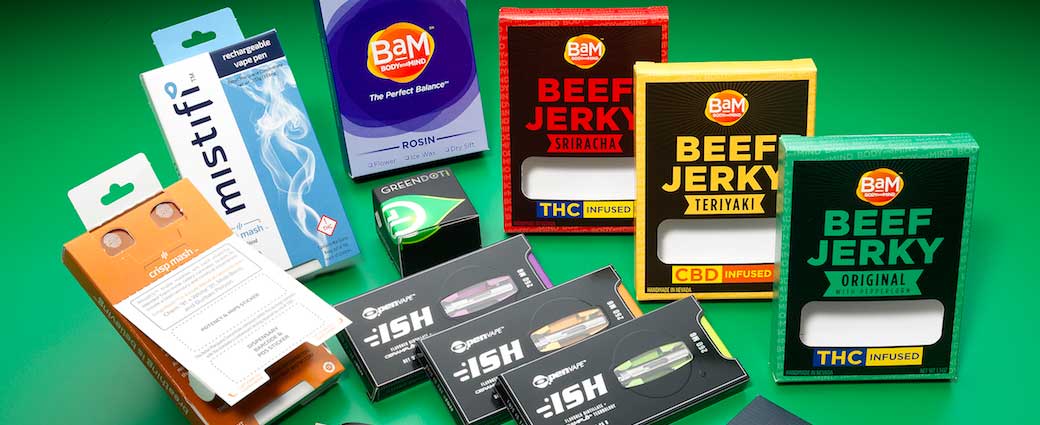 Cannabis packaging has come a very long way since the plastic packaging days. Now, we have packaging that keeps the fragrance in while simultaneously guaranteeing the safety of children and even keeps the product as fresh as possible. But how did we come this far?
Cannabis packaging has evolved into a high-demand sophisticated industry. As more and more states legalize its use, demand continues to rise. Today, cannabis producers are saying goodbye to barrier bags and opting for more elaborate packaging options that have a high-end look and meet safety requirements. Through the partnership of secondary and primary packaging, cannabis packaging can now meet all of those requirements: maintain product freshness, ensure safety, and elevate a brand's market recognition.
Here is the evolution of cannabis packaging:
Photo Credits : Ellen Bruss Design
Child-Resistant Requirements
Due to FDA requirements, the cannabis industry must abide by child resistant (CR) regulations to ensure the safety of children. Strict CR guidelines are intended to prevent accidental ingestion of cannabis products by children, a matter that is of high importance in the industry.
Today, 24 states have laws that set guidelines for packaging cannabis. Cannabis products must go through an extensive testing process to guarantee they are indeed child-resistant. General requirements for achieving a CR seal of approval include:
Explicit labeling on products
Package must have a tamper-resistant feature
Children should not be able to access the product after 5 minutes on multiple tests
For adults, the packaging should be accessible yet sufficiently challenging to open
Package must be resealable.
Package must be opaque
Although these are general requirements, CR requirements for cannabis products vary from state to state since cannabis is not legal across all states.
Some states even ban language and designs that appeal to children. For example, the state of California requires that all medical cannabis products "shall not be made to be attractive to children." They also require certain language to be used on the labeling such as "SCHEDULE 1 CONTROLLED SUBSTANCE" and a list of pharmacologically active ingredients.
In the past 2 years two years alone, the advancements of medical marijuana packaging concerning CR regulations have reached new levels of safety.
Airtight Containers
Another advancement that has significantly expanded the cannabis packaging evolution is the use of airtight containers. In order to keep cannabis fresh, it must be contained in an airtight container. Although plastic packaging is a convenient form of storage, it doesn't completely keep cannabis airtight and fresh.
Therefore, the need for airtight cannabis packaging arose quickly. This led to the invention of the nitrogen-sealed cannabis packaging. This form of packaging resembles a can and replaces the oxygen in the container with nitrogen. This way the cannabis can stay fresh for extremely long periods of time. The airtight cannabis packaging market continues to expand daily.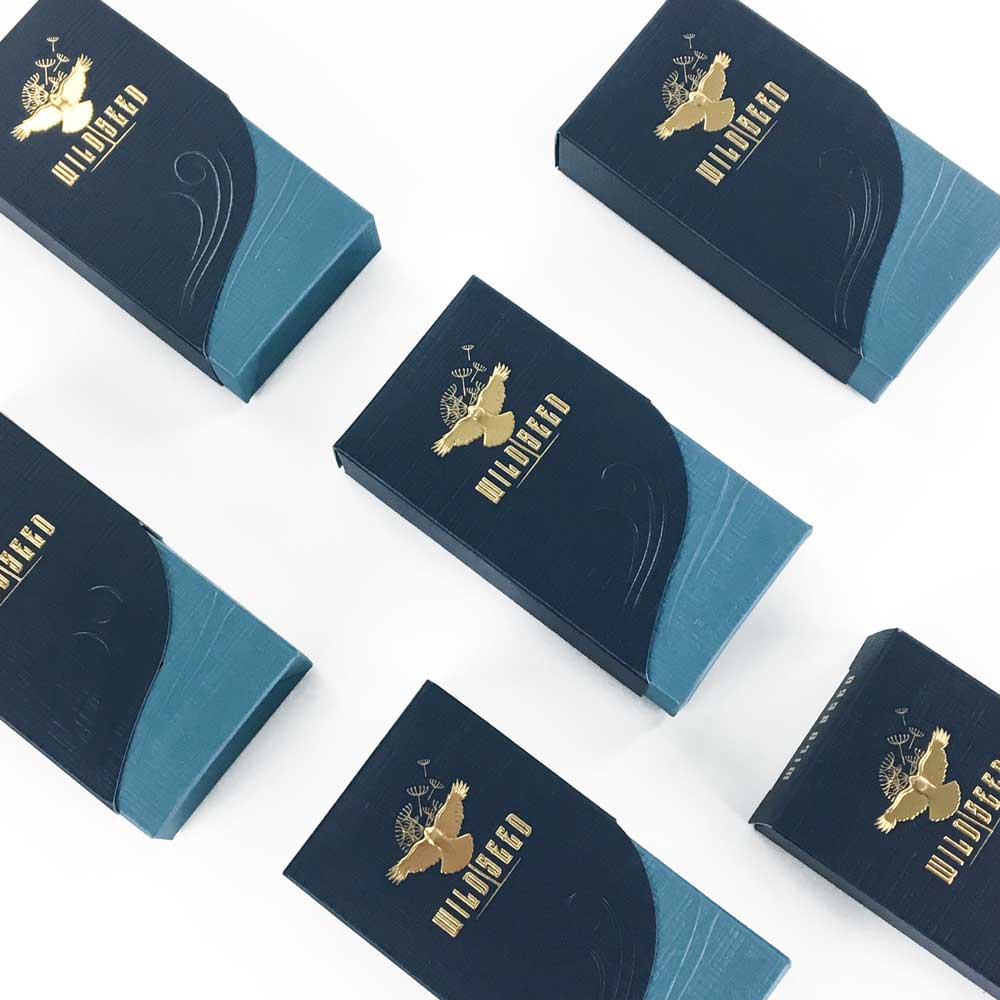 Aesthetic Primary & Secondary Packaging Design
In such an increasingly crowded marketplace, there comes an increased need to set yourself apart from the competitors. And that's exactly what has happened in the cannabis industry. Cannabis products have turned to packaging aesthetics to stand out and be more appealing to customers in both secondary and primary packaging.
Resourceful Yet Aesthetic Primary Packaging
Primary packaging is the first and foremost way to keep cannabis products fresh. But as the industry advances, customers want primary packaging that is functional yet visually appealing.
Many companies focus explicitly on primary packaging and have mastered this exact formula.
A Revolution In Secondary Packaging
From substrates and finishes to appealing structural design, cannabis product packaging has evolved into a very competitive aesthetic industry. Companies like JohnsByrne provide a myriad of packaging solutions for cannabis products like:
Plastic or exotic substrates
Innovative finishing and press effects
Unparalleled structural design
Luxury cannabis packaging
Custom cannabis packaging
Combining all these design elements has advanced the success of many cannabis products.
JohnsByrne & Cannabis Packaging Evolution
JohnsByrne has been a significant player in the evolution of cannabis packaging. Our most significant advancement, the EPIK LOK™ packaging solution, is 16CFR Part1700 tested and CR certified. EPIK LOK™ is an innovative CR packaging solution that provides cannabis companies with maximum surface area for aesthetic and decorative elements while guaranteeing the safety of children. It's the perfect example of how far the cannabis packaging industry has come since plastic packaging and pre-packaged flower baggies.
As cannabis becomes legal in more and more states the cannabis packaging industry evolves at the same rate. Every day the cannabis packaging industry becomes more established and sophisticated. If you're in need of any cannabis packaging solutions, be sure to check out JohnsByrne's certified CR cannabis packaging solutions.
---
Related Posts
---