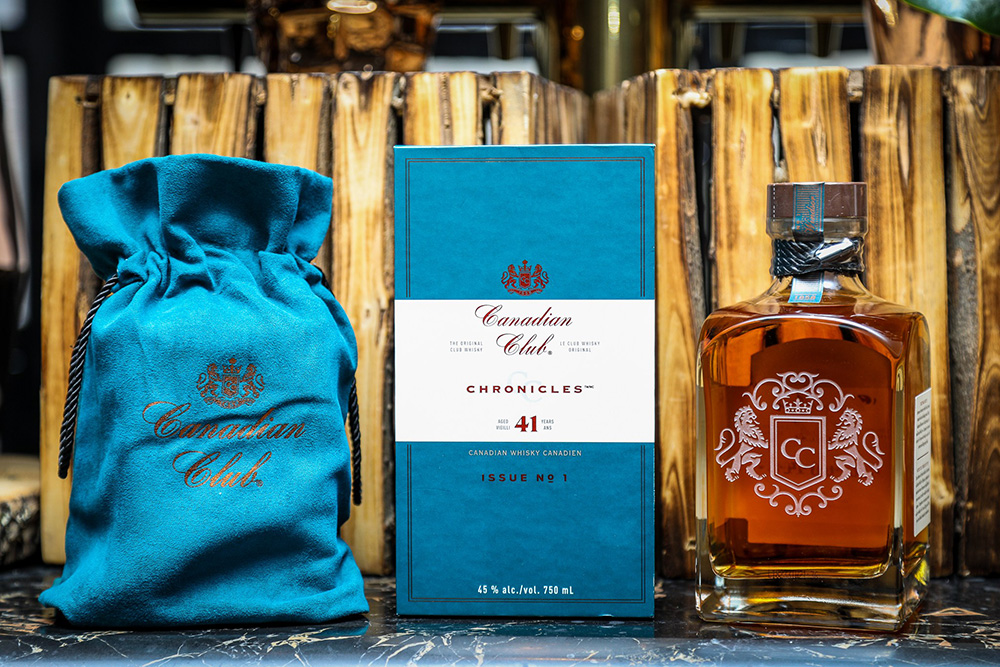 Photo Credits: The Gate | W. Andrew Powell
Today, more and more consumers are opting for craft spirits due to the uniqueness of the brands and the millennial generation's interest in trying new liquors. With most products, including craft spirits, packaging is what draws customers in. Therefore, it's important that your packaging represents your brand's story and what your brand values, and looks interesting and high-quality in the eyes of the consumer. JohnsByrne covers the current craft spirits packaging trends, as well as what to do and what not to do when designing your craft spirits packaging .
Do: Use Nostalgic Designs
Craft spirit packaging with nostalgic designs has grown in popularity over the past few years. This type of craft spirits packaging often uses elaborate crests, seals and detailing, as well as historic typography. Successful nostalgic packaging combines a contemporary element with the historic design to grab the attention of consumers.
Nostalgic packaging is a great strategy for craft spirits brands for several reasons. For one, this type of packaging creates a strong emotional connection between the customer and your brand because the feeling of nostalgia brings consumers back to a simpler time in their life. It also can help your brand instill trust into consumers, as nostalgic packaging conveys the idea that your brand has been around for a long duration of time and will continue to prosper.
Don't: Drastically Change Brand Image for a Nostalgic Design
While nostalgic designs can elicit a good feeling in consumers and fosters trust in your brand, there are times where this type of design backfires on craft spirits brands. If a brand wants to replace their current design with a design that has nostalgic elements, it is important to avoid completely changing the packaging to where your brand's image changes. A drastic change in packaging can cause a consumer to feel "betrayed" or significantly lower the customer experience when interacting with the packaging. This is because packaging plays an important role in the "reveal" of the product. Even if the actual product does not change, a change in packaging can cause once loyal customers to switch brands. In fact, according to research, 52% of consumers have changed brands because of new packaging.
Do: Use a Modern and Clean Design
While some brands use historical branding and design to capture consumer attention, others are successful in using modern and clean designs in their packaging. This design strategy works for a few reasons. For one, it helps them stand out on the shelves and amongst competitors who are taking the historical design angle. Furthermore, clean and modern packaging designs are ideal for newer craft spirits brands that don't have a long history, as well as for brands that want to emphasize their value of innovation and technology. Brands opting to use a modern and clean design should consider using bright, vibrant colors, and sleek designs in order to avoid a commercial-looking design.
Don't: Use an Overly Generic Design
An issue some brands run into when attempting to create a modern and clean look for their craft spirits packaging is creating a design that is overly generic. This can include an overly simplistic design or a difficult to see, small print of the brand name. By creating a generic design, the values and personality of your brand is not seen by consumers. This results in your brand being overlooked amongst competitors, as consumers may reach for more exciting and visually pleasing craft spirits brands.
Do: Use Sustainable Packaging
As consumers become more eco-conscious, the trend of sustainable packaging has grown. Working towards making your spirits packaging more sustainable will not only help the environment, but can encourage consumers to take interest in your brand. Brands can create sustainable spirits packaging in several ways. For one, they can reduce the amount of plastic used in their secondary packaging by using die cut windows in place of plastic windowing or by switching the plastic internal vac trays with corrugated paperboard options.
Brands can also use foil-decorated stock as a sustainable decorative option. Cold foil and hot foil embellishments are curb-side recyclable and repulpable.
Don't: Use Unnecessary Materials
On the opposite side of the spectrum, some brands make the mistake of using too much nonrecyclable or nonbiodegradable packaging materials for their spirits. Extravagant elements on your packaging are great at helping your product stand out on the shelves. However, if there is an excess of materials like plastic when a recyclable material, such as post-consumer waste paper could have been used, consumers may see your brand as wasteful. This negative perception can prevent consumers from purchasing your spirit in the future. Therefore, if your brand chooses to use unique elements, using eco-friendly materials is important.
Do: Use a Design that Showcases Your Brand's Story
Craft distilleries have a unique story to tell. This story can be showcased through their packaging to entice consumers and help them feel connect to your brand. For example, in the US, many distilleries feel a connection with the prohibition days of bootleggers and speakeasies, which resulted in a trend inspired by this era. The bootlegger and prohibition packaging design uses elements such as hand-drawn style typography, use of mysterious black labels, old Americana imagery, and more. In Italy, limoncello is an extremely popular spirit. Many brands that produce limoncello use bright colors and citrus imagery in their packaging to convey the story of long old traditions of lemon cultivation in the south. Aligning your brand's packaging design with popular aesthetics and in ways that conveys your brand's story is a good way to draw consumers towards your brand and helps emphasize the handcrafted quality of your craft spirit.
Don't: Falsify an Origin Story and Force A Trend Unnecessarily
While craft spirits brands can greatly benefit from adopting popular trends that convey relevant historical stories, such as the prohibition and bootlegger trend, there are certain situations where doing so hurts a brand. If your brand does not have an association or direct tie to these popular historical events, consumers may perceive your product as contrived or feel as if your brand is simply hopping on the bandwagon of this trend. This can come across as disingenuous and, in turn, result in loss of trust from customers.
Do: Create a Copper Look
Many brands have taken packaging inspiration from the copper pot still, which is an important part of the distillery process. Many craft spirits packaging designs are incorporating elements of copper, which includes the color of copper fill, the word "copper" in the brand name, or an ode to the copper pot still. Copper is not only eye-catching to the consumer, but it also gives off the impression of hand-crafted quality and artisanal, small-batch spirits.
Don't: Rely On One Design Element or Trend to Carry Your Brands Message
While packaging design trends such as copper can grab a consumer's interest, it is important to note that brands cannot rely on copper elements alone to carry the success of their brand. While copper can play an important role in the success of the packaging design, other design elements are needed to portray the brand's message to customers, such as a nostalgia element, sustainable packaging, or a modern design.
Contact JohnsByrne for Your Next Craft Spirits Packaging Project
Got a packaging project in mind? Contact us at JohnsByrne to create a memorable packaging design and elevate your brand.
---
Related Posts
---