Successful direct mail campaigns rely on a variety of elements to drive open rates and response rates. Multiple studies, however, have identified color as playing a critical role in increasing the success of a direct mail campaign. When white is out the window, what can color do for your next direct mail campaign?
Color is more than just a nice touch. Color influences much of the success of your campaign. Here's how color makes a difference when it comes to a direct mail campaign.
Color Differentiates
If you still think black on white is unique, think again. Color is a key differentiator for consumers and brands. Think of some of the biggest brands out there like Coca-Cola, IBM or Kodak. If you're trying to deliver a marketing message, color is a powerful way to distinguish yourself and attract the attention of consumers, helping you improve your brand visibility and recognition.
When it comes to direct mail, the use of color is critical in helping your brand stand out. From standout logos to all-over envelope prints, color will help you differentiate yourself and your offer from the rest of mailbox.
Color Makes an Impression

When compared to standard white envelopes, colored envelopes have improved open rates. When fighting for consumers' attention, color mailers and direct mail pieces are the instant go-to pieces that consumers first "see." Why? Humans are naturally attracted to color and using colors appeals to that instinct. Capturing the attention of your recipients is key and color is a sure way to improve your chances of getting noticed in the mailbox.
While consumers may not consciously think about color, their brains process color in the same way. Imagine seeing a Starbucks cup with a grey or black logo. Would it still have the same effect as the iconic green on white cup?
Color Implies Quality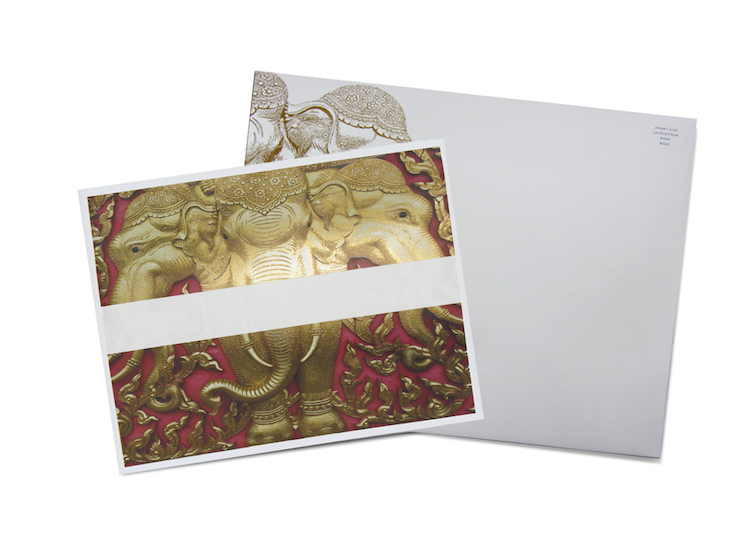 Today's consumers are more demanding and discerning than ever. When presented with a low quality, basic mailer or direct mail piece, their perception is that the value of your company and your offer are subpar. Investing in color-driven mailers or envelopes that not only give color but even shine or sparkle increase the perceived value of your offer, making consumers more likely to engage with your mailer in the first place.
Perceived value and quality are critical factors that consumers pay attention to when it comes to making a decision. A colored envelope with a unique finish or coating will not only impress recipients but it will also incite them to explore your offer.
Looking to Make an Impact with Color with Your Next Direct Mail Campaign?
Before you plan your next direct mail campaign, be it an envelope mailer or a unique direct mail piece, consider the impact of color on your target audience. JohnsByrne has been a leader in the print and packaging industry for over 60 years. Let's talk about your next project and we'll show you how color can improve the success of your direct mail campaigns.


---
Related Posts
---