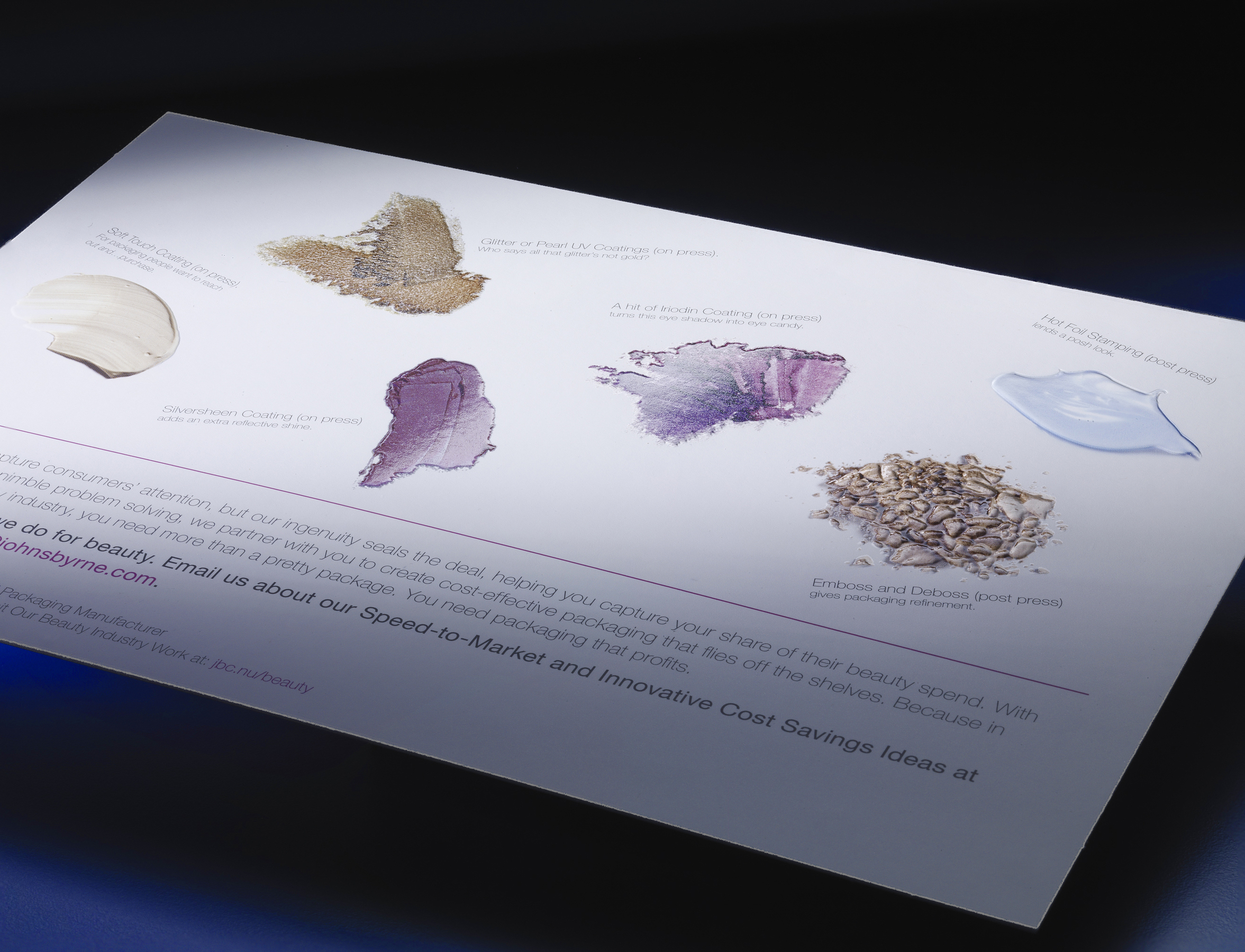 Direct mail plays a crucial role in many marketing efforts, but it can be difficult to create a substantial impact. Consumers often reflexively throw away what they see as "junk mail" before even checking the contents, and it is crucial that your piece stands out as being different from the rest of the stack. Text, graphics, and colors all play a role in creating an effective high impact direct mailer, but another aspect that all too often goes overlooked is the choice of paper (aka the stock). Before the recipient has a chance to consciously process your advertisement, the paper will give them an impression of the quality of the enterprise.
Enhancing or Creating a Sheet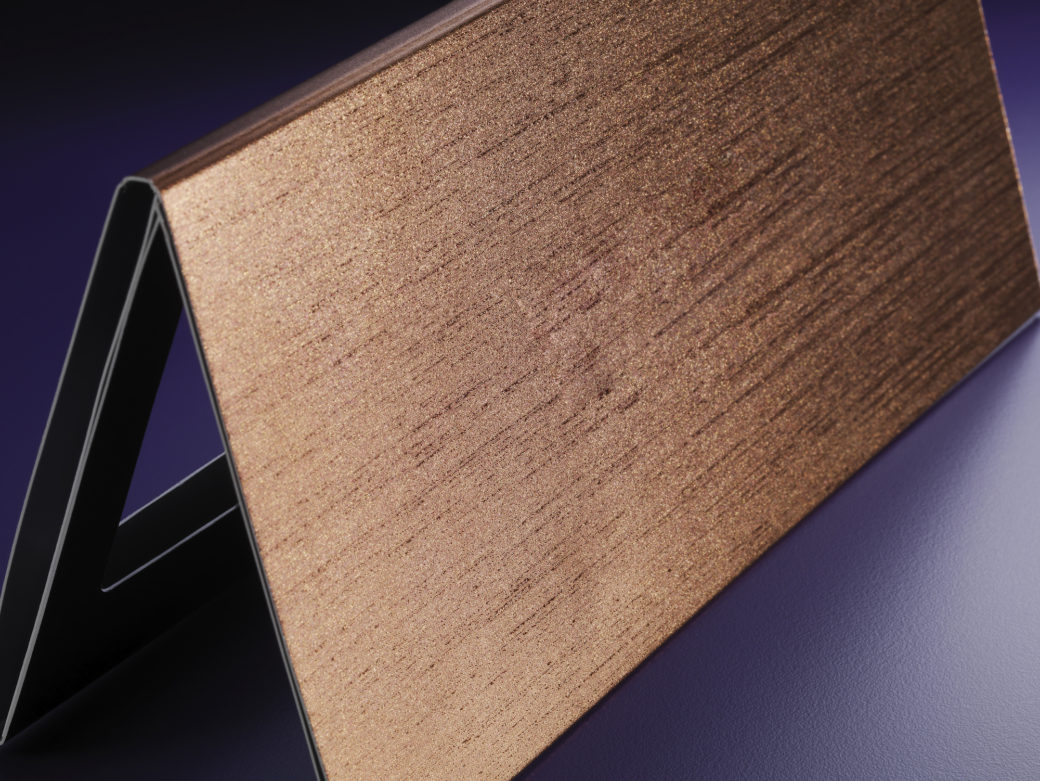 The world of stock selection is vast as papers can come in a variety of weights, thickness, sturdiness, colors, brightness/gloss levels, and textures. Together these elements of the paper stock create different visual and tactile experiences. In addition to inherent specifications and properties of the paper stock itself is what can be done to enhance the 'sheet' with press enhancements such as coatings and varnishes that amp up the drama and impact. Coatings such as pearlescent, soft touch, grit/sand, iriodin, As well as custom, specially developed coating effects such as Emotecoat and Double Dimensional coatings take the ultimate look to the next level.
Factors to consider when selecting a coating include:
Image to Text Ratio. If your mailer makes use of a lot of images or photographs, then a glossier paper will cause these to stand out more sharply, have crisper edges, and appear more vibrant. However, if the mailer relies heavily on text, then a matte coating will allow for easier readability by minimizing glare. More complex effects such as the pearlescent or grit coatings should be reserved for adding texture and appeal to mailers with simpler content and negative space – a logo, for example.
Writing. If the mailer is intended to be filled out by the consumer and then returned to the company, or to be written on in any capacity, then care should be taken to select an appropriate coating that can be written on without smearing.
Visual Appeal. What type of impression are you hoping to create with your mailer? Is your brand luxurious? Down to earth? Sleek and modern? The right paper help support your message.
Finishes that Stand Out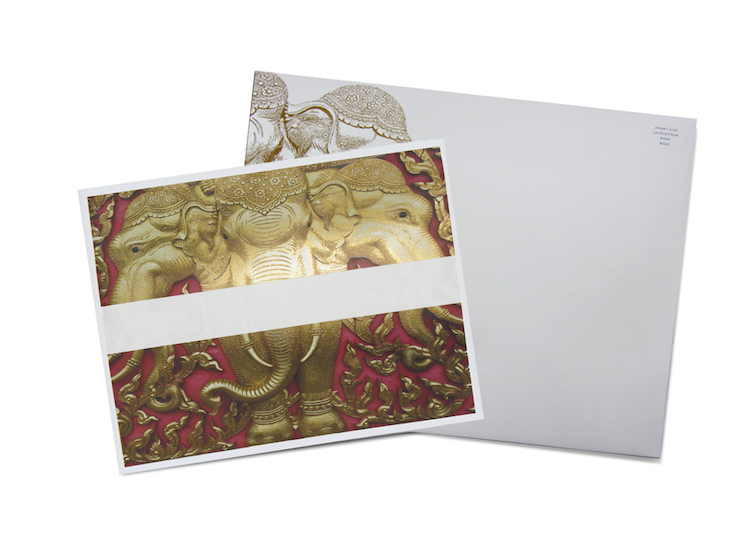 Finishing effects can be fairly simple, used to prevent scuff marks and fingerprints, or can create complex visual and tactile effects. Embossing and debossing, foil effects, and holographic security elements can all be used to create an outstanding mailer that won't be ignored.
Which Stock is Right for You?
Choosing the right stock paper for your mailer is not a decision to be made lightly – an otherwise effective mailer sent out on a flimsy, low-weight paper can unintentionally give the impression that the brand itself is cheap or insubstantial. The right weight of paper should also take into account the intended purpose of the mailer, how long it is meant to last, and any special structural considerations such as perforations or folding.
An effective mailer should catch the recipient's attention, clearly communicate its message, and accurately portray the brand in every aspect, from typography and graphics to the type of paper used.
Contact us to discuss developing a creative and effective mailer for your brand.

---
Related Posts
---