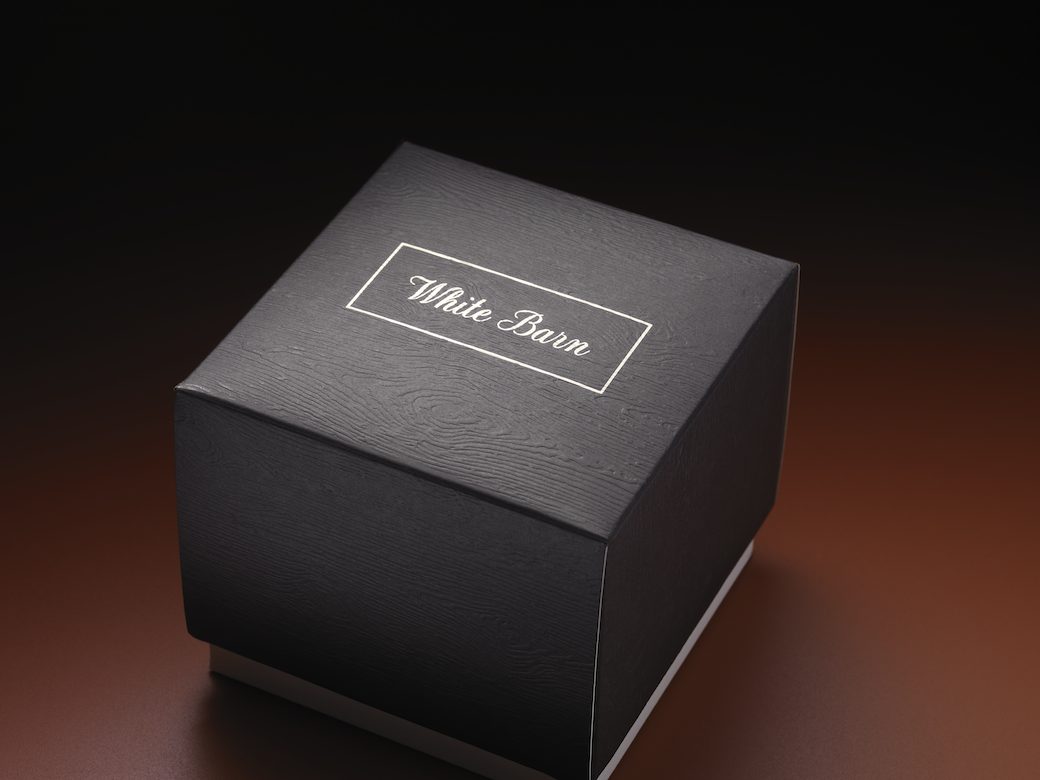 Luxury brands are identified by much more than a higher price point. By the use of high-end materials and finishes, fine workmanship, special development and manufacturing methods, luxury packaging signals sumptuous living, refinement, superior quality, and exclusivity.
WHY HIGH-END, LUXURY PACKAGING?
Luxury beyond the standards of a necessity can move any product to a higher echelon of quality in the minds of consumers.
Luxury packaging involves the entire range of design elements, including package dimension, shape, material and printing effects. Packaging designers can create an instant response in a consumer with the use of premium packaging materials and custom finishes. Print effects on custom substrates create a multi-sensory experience that communicates a product as being opulent and exclusive.
Luxury cosmetic brands, beverages, and other products can trigger a higher level of consumer interest with custom luxury packaging materials. Whatever the product or the brand, its packaging, promotional materials, ad campaigns, and any other type of consumer-facing elements must reflect these higher standards with value added packaging and exclusivity of a brand.
How can you capture the cachet of a superior, prestigious brand?
LUXURY PACKAGING MATERIALS BRANDS LOVE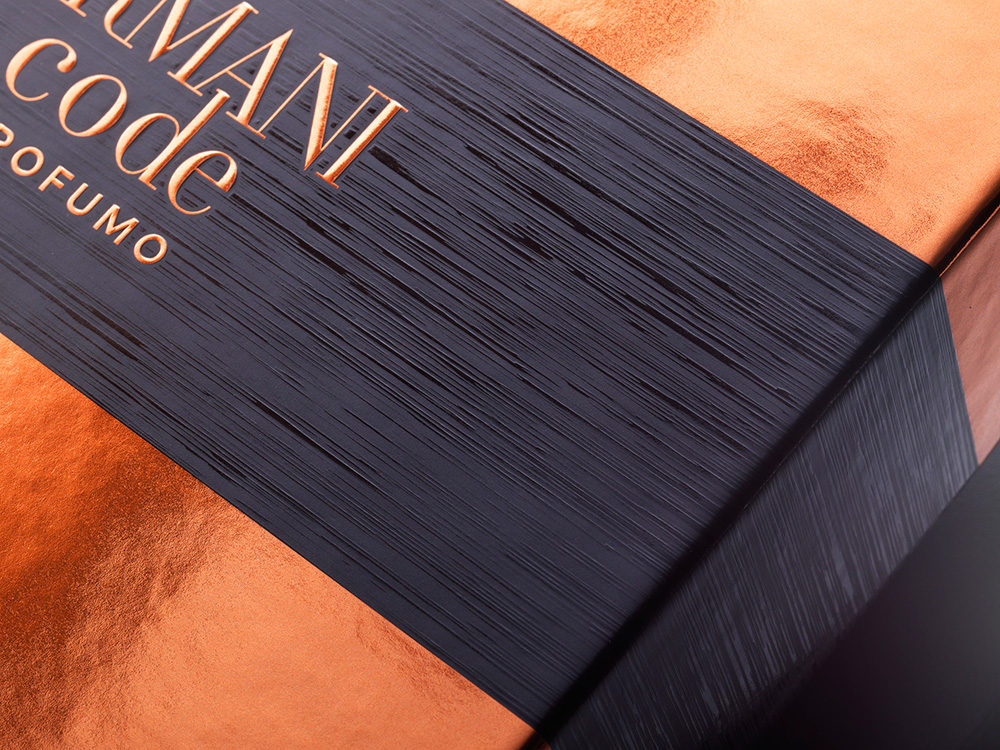 Oftentimes luxury brands want to print on and package with the most luxurious materials available. However, many of these materials are cost prohibitive and not conducive to mass production numbers. And although printing on luxury packaging materials such as silk and leather may seem highly attractive from a perceived value and branding side, it may not be ideal for procurement and purchasing departments' budgets.
There are a number of ways to mimic these luxury materials with reasonably priced solutions. Here are a few common luxury materials and their more reasonably-priced substitutes:
Silk – Iriodin coating for shine
Stone – Coarse Reticulation and grit coating
Leather – Debossing and soft touch
Linen – Linen texture debossing pattern
Wood Textures – Multi-level embossing / debossing to create a defined texture
ACHIEVING THE LUXURY PACKAGING LOOK THROUGH PRINT INNOVATION
Although luxury materials may be out of reach for specific projects, it doesn't mean that brands cannot create the look and feel of these luxury materials. Packaging experts like JohnsByrne have created a variety of luxury packaging solutions as an alternative to these expensive materials while still maintaining exceptional quality and mimicking the desired look.
How can brands can achieve the look and feel of these luxury materials without the added cost?
Silk
Silk is the essence of elegance. Apart from the shiny, attention-grabbing finish that makes people want to experience the soft texture, consider incorporating silk-like finishes into your premium packaging to communicate the experience of a luxe product.
How to achieve the look:
It's possible to create a silk finish by incorporating an iriodin coating that produces a shiny and smooth texture. Combining this coating with other finishes such as embossing can truly emulate the luxury of the product. Embossing and certain glosses are a great way to attract your ideal target customers, especially for point-of-sale displays.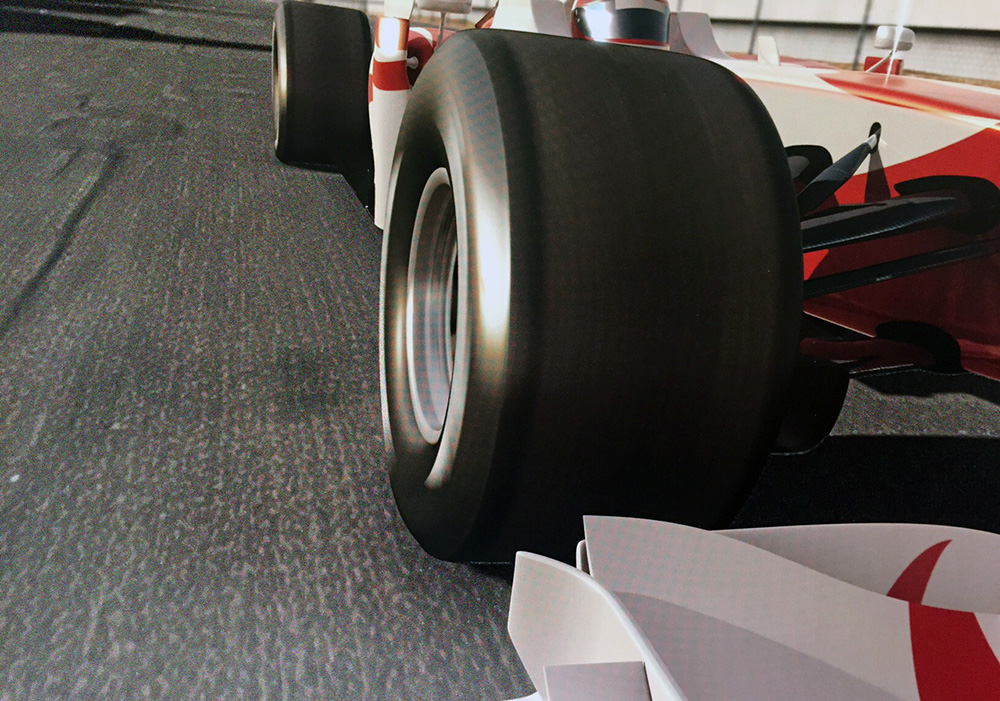 Stone
Stone is a commonly sought-after luxury material. Throughout history, stone's look and feel has emulated the classic feeling of a high-quality product. Despite this, it is rather expensive to package with, therefore luxury brands often turn to cost-efficient substitutes.
How to achieve the look:
Stone can be replicated by incorporating a coarse reticulation varnish or a grit coating. Both of these finishes mimic the aesthetic of stone achieving the look and feel almost perfectly. 
Leather
Leather elements lend a luxury feel to a range of health and beauty products for men, watches, jewelry, and soaps or other products. Leather is a non-porous material and therefore rather expensive and difficult to print on and package directly with. So if you are considering packaging with leather, we recommend using a cost-efficient alternative.
How to achieve the look:
Leather can be simulated by using soft touch and debossing patterns which can mimic the look and feel of leather almost seamlessly.
Linen
Linen texture has become the ultimate packaging for health & wellness products including fragrances and skincare amongst other luxury cosmetic products. The texture of linen in luxury packaging creates the concept of quality and luxury, whether the product is food and beverage, cosmetics, clothing, jewelry or another high-end product.
How to achieve the look:
Like the other materials, true linen is difficult to print on and package with. If you're looking to create the feeling of linen, you can use muted colors, textured embossed patterns, and soft touch coatings.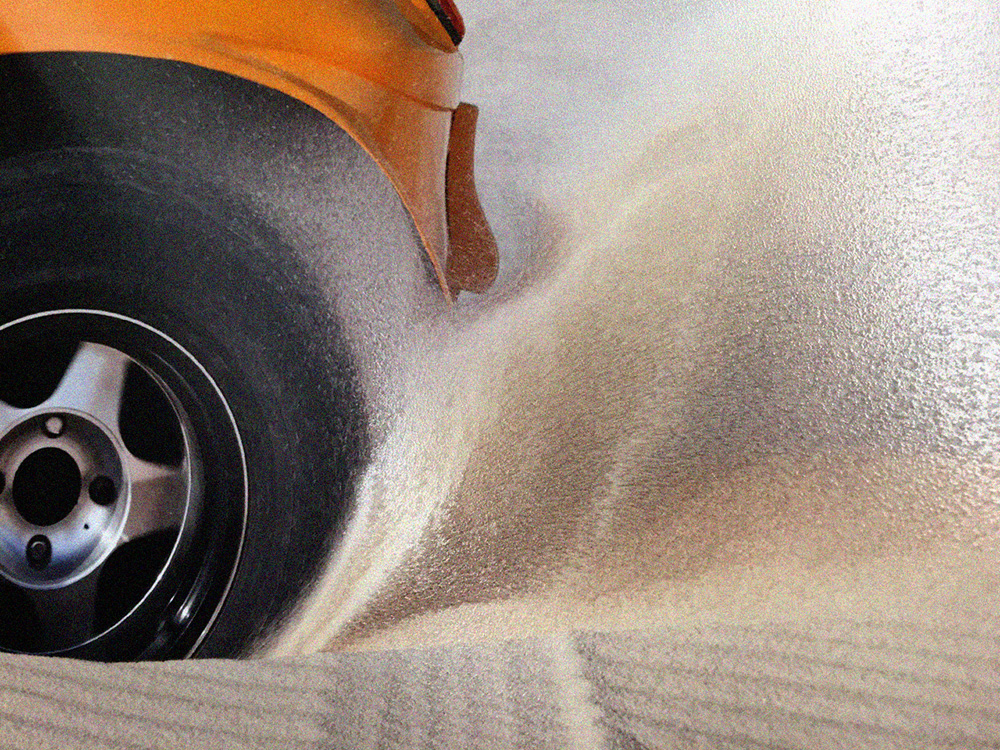 Wood Textures
Wood texture is an excellent choice for many products, including quality beverages. Using wooden textures in your luxury packaging communicates the concept that the product within is of superior quality and taste. The natural tactile response to a beautiful, custom wood package triggers an immediate response in consumers who are searching for a higher quality brand.
How to achieve the look:
Replicating the feeling and look of wood can be successful through artwork, embossing, and reticulation varnish.
TECHNIQUES FOR LUXURY PACKAGING: CUSTOM FINISHES
Substrates alone set the mood for a luxury brand, but specialty printing techniques can take a luxury packaging concept to the next level.
Not all techniques are appropriate for every substrate, but the right combination of substrate and custom finishing draws the eye and provides a superior sensory experience, increasing the idea that the product is exclusive and of excellent quality in the mind of the consumer.
Work With Us at JohnsByrne for Your Next Luxury Packaging Project
At JohnsByrne, there are no limits. Inspiration and innovation constantly motivate us to produce the ultimate in precision printing and packaging. If you have a need, we have a solution. Our team of experts will work with you to develop the luxury look, feel and consumer appeal for a wide array for high-quality products of all types.
---
Related Posts
---